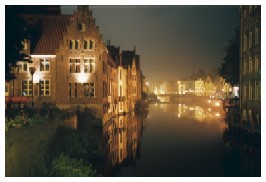 BeerTrip Guy Mike Saxton is at it again! Founded in 1998, BeerTrips.com is dedicated to the beer enthusiast who loves to travel the world, seeking beer adventure with other like-minded individuals. Saxton presents custom-brewed trips for the beer lover, and has added two more trips for 2006 that sweeten the portfolio for beer aficionados: Montana, Rivers, Parks & Beer Adventure and Beers Down Unda': New Zealand's South Island.

The roots of beer are intrinsically merged with the dawn of civilization. Many anthropologists believe beer to be the anchor that transformed man from a nomadic existence to a sedentary one, as man cultivated an agrarian lifestyle, built cities, and invented the potter's wheel. Grains and hops proliferated in the cooler climates, creating an ample supply of quality ingredients for good brewing. The refinement of brewing techniques allowed beer to be produced in greater quantity, and with that, the development of Europe's trade routes became a profitable venture.

A rich culture unfolded from these beginnings, one in which beer was used by churches and governments to fill their coffers with wealth. Art and architecture sprung to life out of this wealth, developing cultural hubs throughout Europe, the Western World, and the Southern Hemisphere.

Beer historians confirm that styles evolved due to factors such as the characteristics of the water supply, the availability of unique hops strains, or the quality of barley, wheat or other grains native to particular climates. The discovery of microorganisms by Louis Pasteur added control over yeast strains, an industry that still remains closely guarded in present day brewing.

A wealth of discovery awaits beer enthusiasts who desire exploring the pleasures of beer and travel through the development of culture. Observing the roots of beer heritage and understanding beer within its historical context makes beer all the more seductive to the beer lover.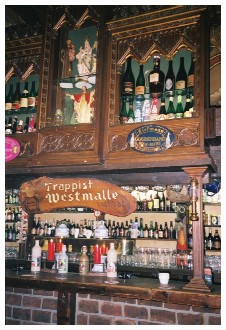 Throughout 2006, Mike Saxton at BeerTrips.com takes travelers to Lambic Land and the Zythos Beer Festival in Belgium, the land in which beer is revered by tradition, each beer having its own, specially designed glass; where beer and food are merged in delectable cuisine and where this prepared cuisine is accompanied by its own unique beer.

He takes beer travelers to Breweries and Distilleries of Scotland; to the world of Farmhouse Ales in Belgium and France; to discover England and the Great British Beer Festival, and onto the Salmon River on a beer float river adventure; then, onward to Montana's Rivers and Parks on an American Beer Adventure.

The Czech Republic bears a special magic in the development of beer, Bohemian roots having altered the style of beer throughout the northeastern sections of Europe. BeerTrips.com explores Prague, Bamburg, and Oktoberfest in Munich; the Countryside Beers of Franconia and Bavaria; the Great Beers of Belgium; and, new to the experience, Down Unda – New Zealand's South Island.

Travelers usually meet in the hotels in the city where the trip begins, although assistance is available from BeerTrips.com to arrange that part of your travel plan, if desired. Enthusiasts range in age from 23 to 77. There are occasional beer experts on these excursions, along with home brewers, professional brewers, or folks who just love beer and travel. You will experience walking tours of the cities you visit, brewery tours, beer tastings, beer meals, and pub crawls, all with great people who share your enthusiasm for beer. Unscheduled free time is included in most trips, as well, so you can do a bit of exploration in your own style.

Mike Saxton and crew enjoy a solid reputation and offer excursions year round. Testimonials applauding their professionalism flow like beer from a freshly tapped keg, with many beer lovers becoming enthusiastic repeat travelers. Visit the BeerTrips Photo Gallery for a visual experience of past excursions from 2002 through 2005.  Log on at http://beertrips.com and treat yourself to a beer trip that will live in your memory for a lifetime.

Cheers!