"The difference between try and triumph is the UMPH!" and for Triumph Brewing Company the UMPH has taken on a sadder tone this week with the passing of Jay Misson, 45, Director of Brewing Operations for three Triumph brewpubs: New Hope and Philadelphia, (Pennsylvania) and Princeton (New Jersey, USA). Jay died of natural causes on the morning of Monday, June 9, 2008. His life was colorful…dotted with passion: for his beautiful wife Kelly, for world-class lager beer, and for the mystery of the ocean. He put his heart and soul into it all, and never stopped until his last breath.

In the realm of brewing, Jay became mesmerized in the early days by the strict standards of the Reinheitsgebot as he learned about brewing from German brewmaster Stefan Muhs at Vernon Valley Brauhaus Brewery at Action Park Water Park in Vernon Township, New Jersey (now the site of Mountain Creek Waterpark). Under the direction of Muhs, Jay Misson learned tough lessons about the art of crafting German-style lager beer. They worked with traditional equipment – open wooden fermenters and wooden casks, created their own yeast cultures, and cultured lactic acid the "old-fashioned" way. After a stint as a brewing trainer at Gordon Biersch in California, he became head of brewing operations at Triumph, bringing his extraordinary knowledge to inspire an impressive portfolio of beers.

During his wedding day in October, 2005, Jay received a call from Denver, Colorado, the site of the Great American Beer Festival. The voice on the other end brought news of FOUR medals for Triumph's award-winning beer at the GABF – Gold for Honey Wheat, Silvers for Czech Pilsener and Triumph Dunkel, and Bronze for German Pilsener. The icing on the cake couldn't have tasted sweeter!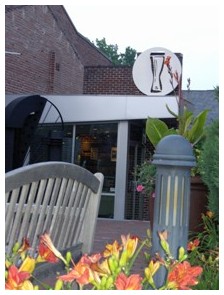 Jay passed on his knowledge and passion for lager brewing, and recognized it as a segment of brewing that required discipline and patience. His dedication is reflected in a portfolio that includes rave reviews for such styles as Marzen, Pilsener, Hefeweizen, Dunkelweizen, Berliner Weisse, Vienna Lager, and scores more. Of most recent note was Roggenbock, a rye beer featured at the Brewers Plate in Philadelphia in March of this year. So memorable was this beer that its kinesthetic characteristics remain in my mind: Deep chestnut brown, with a garnet halo reflecting through the clear body. A significant tawny head sits proudly on the surface, and shards of lace coat the glass. Sweet malt lingers in the nose with a clean wash. A spicy caraway grabs the tongue in the primary taste, bringing forth visions of sucking on crusty, homemade bread. Secondary flavors awaken with a lactic sourness, a grand titillation on the tongue, a firm bite – not from the hops, but clearly from the design of the beer. Jay was a master.

He was a willing participant in the pattern that made up the brewing community. You could find him at beer dinners, meet the brewer events, and festivities, including events during the first Philly Beer Week in March 2008. With Suzanne Woods of the Women's IPA Club of Philadelphia and Johnny Goodtimes, he even sponsored a Preliminary Round Trivia Night at Triumph Brewing in Old City, where Chris Topham became eligible to compete in the Philly Beer Geek Finals Competition.

As one of the outstanding lager brewers on the East Coast, Jay brought enthusiasm and fervor to a part of brewing that was dominated by the macro-brewers. Yet, Jay knew the quality he could produce, and maintained that quality with dogged determination. He will be truly missed.

Add your own tribute at Lew Bryson's Blog -
http://lewbryson.blogspot.com/2008/06/jay-misson.html

Cheers!

Photos are (from top): Jay Misson at the Brewers' Plate in Philadelphia; Triumph Brewing Company - New Hope, Pennsylvania, USA