Name:
Red Empress Cichlid, Haplochromis Red Empress, Red Empress, or Spindle Hap
Scientific Name:
Protomelas taeniolatus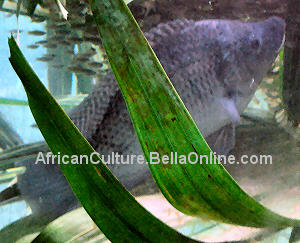 Length:
5 to 6 inches
Life Span:
7 to 10 years.
Description:
Males are generally orange-red in the body and the females are silver in color. Red Empress have a well-developed pharyngeal set of teeth that are in the throat, along with their regular teeth.
Habitat:
Lake Malawi. Red Empress prefer sediment free, rocky habitats with depths of less than 33 feet. They like to swim in open areas where rocks meet the sand.
Countries found in:
Lake Malawi straddles the borders of Malawi, Mozambique, and Tanzania.
Babies:
The female lays 40 to 50 eggs which she holds in her mouth for 21 to 28 days. After they are hatched, the parents will keep close guard over the young fish as other male Red Empress will attempt the eat the babies.
Food:
Red Empress Cichlids are omnivores that eat algea growing on the rock surfaces and a variety of small invertebrates.
Group Name:
School
Habits:
Red Empress are sand shifting fish. They pick up sand in their mouths and move it to other areas. They are a relatively peaceful fish, although the males will attack other males if they are in a small environment such as an aquarium.
Conservation Status:
Least Concern
Interesting Facts:
Red Empress make good aquarium fish for tanks that are at least 75 gallons with at least 100 gallons being highly recommended.
In an aquarium, they like to have rock hiding places as well as open spaces for swimming.
Red Empress help to keep aquariums clean by sucking sand into their mouths and moving it around.
They require a clean tank with a ph between 7.7 and 8.6 to keep the colors of the male fish bright.
A good mix of Red Empress in an aquarium is 1 male to at least 3 or 4 females.