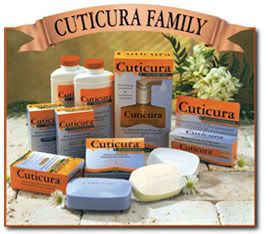 Cuticura Medicated Ointment is a well-respected product specifically produced for those with skin irritations. I decided to purchase the new and improved Cuticura Medicated Ointment and write a review for the Body Care site after experiencing a mild skin irritation on my forehead.
Cuticura Background Story
The Cuticura Labs Inc. Produces a line of Cuticura Medicated skin care products that they claim is non irritating to the skin and are for teens to adults. The company is certainly not the new kid on the block. The Cuticura Products were first introduced to America in 1865. Their other popular products include Medicated Antibacterial Soap Bars, Medicated Foaming Face Wash, Pain Relieving Skin Protecting Powder.
I purchased the Cuticura Medicated Ointment that is packaged in a 1 oz. tube. The ointment contains Phenol which they state is a healing compound along with Vitamin E and Aloe Vera to heal irritated skin, and fight infections. The ointment is a mint green color and has a slight medicated odor. A little bit of the ointment goes a long way. So, I smoothed a bit over the rash on my forehead every morning and before bedtime.
Results
Cuticura Labs Inc. claims that the product is fast healing and non irritating. Well, they lived up to those claims. Even after the first application I noticed that the itchy feeling stopped and my skin felt better. The rash on my forehead started to clear up within a few days. I was amazed at the results and healing power of the ointment. I also applied the ointment on my hands to soften them. The ointment is also a good treatment for chapped dry lips. I also find myself using the ointment on legs and callused feet to soften them up.
I plan on keeping a tube of Cuticura Medicated Ointment in my medicine cabinet from now on. I highly recommend that those looking for an ointment that gives almost instant relief to itchy skin, rashes, or even mosquito bites give this a try. This product is a definite thumbs up.

Price: $6.50
Size: 1 oz.
Available: Retail drug stores and online