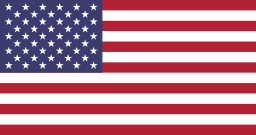 The first reference we have of an English description of our flag is at the surrender of General Burgoyne, October 17, 1777, when one of the officers said: "The stars of the new flag represent a constellation of states."
Mr. George Canby, an estimable gentleman of the old school, and a grandson of Betsy Ross, has been tireless and in indefatigable in his researches on the subject of our flag, and he claims, as did his brother, Mr. William J. Canby. before him, that the first flag with stars and stripes went into immediate use after its inception in the latter part of May, 1776.
The Declaration of Independence was passed by Congress on July 4, 1776, and some authorities, of whom Admiral Preble is the best, seem to infer that the Cambridge flag, with its English crosses, which was unfurled by Washington under the Charter Oak, was still carried by our armies until Congress took action in 1777. That Washington or Congress would sanction the carrying of this flag after the Declaration of Independence seems absurd, and it is certainly against all proof, as well as against the records of the family whose ancestor made the first flag.
Peale's portrait of Washington at the battle of Trenton, December 26 and 27, 1776, shows the Union Jack with the thirteen stars in the field of blue. Admiral Preble says, this is "only presumptive proof" that the stars were at that time in use on our flag, but Titian R. Peale, son of the painter, says: "I visited the Smithsonian Institute to see the portrait of Washington painted by my father after the battle of Trenton. The flag represented has a blue field with white stars arranged in a circle. I don't know that I ever heard my father speak of that flag, but the trophies at Washington's feet I know lie painted from the flags then captured, and which were left with him for the purpose." He further says: "He was always very particular in the matters of historic record in his pictures."
This Preble admits in his book, but evidently thought that the artist, Peale, took the flag as it was then (1779)), and not the flag of 1776, which the writer claims was identically the same. Through persistent research many facts have come to light that would doubtless have changed the opinion of the late Admiral Preble—facts that were unknown to him.