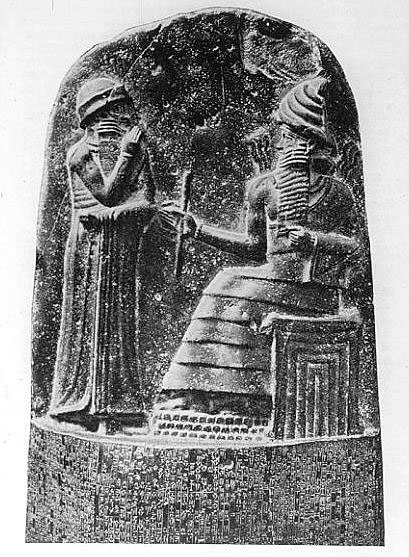 Most people know the 10 Commandments pretty well. The Mosaic Law is studied and generally considered where civilizations today get many of their laws, but you might be surprised to know that there were earlier laws that were similar in nature and scope.
The Code of Hammurabi was a set of Babylonian laws that were implemented by King Hammurabi. The success of the Babylonian Empire was great, and when Hammurabi ascended the throne he saw the need for order in the vast empire. He proclaimed that the laws were given to him by the gods to be bestowed upon the Babylonian people.
Now there were other codes of law that predates Hammurabiís. If that is so, what makes these so special? The detail and the areas of life these laws touched were unprecedented. The 282 laws were written in an orderly fashion and publically made available to the empire. The king was upfront and concerned about the day to day life of his subjects.
The law touched every aspect of the peopleís lives. Here are a few examples from the book The Codes of Hammurabi and Moses by Davies:
If a man steal an ox, or sheep, or ass, or pig, or boat, from a temple or palace, he shall pay thirty-fold; if it be from a freeman, he shall pay tenfold. If the thief has nothing with which to pay, he shall be put to death.
If a manís wife be caught lying with another man, both shall be bound and thrown into the water, unless the husband of that woman desire to pardon his wife, or the king his servant.
If a man strike a free-born woman; and produce a miscarriage, he shall pay ten shekels of silver for the loss.
If a man hire a row-boat, he shall pay two and a half SE of silver per day.
Criminal actions are addressed. Moral issues are targeted. Assault and murder are looked at. Basic economic transactions are not ignored. The fact that these laws were so diverse and yet so targeted was what made them stand out. Archeologists were so excited when in 1901 Gustav Jequier discovered a stele, or stone slab, was discovered in Iran with the laws of Hammurabi carved into it. It was over seven feet tall and was written in the Akkadian language. Today you can see this stone monument of law at the Louvre Museum in France.
The Code of Hammurabi became a basis for many cultures whose laws are very similar. In fact, many societies today have laws that are close in nature to Hammurabiís. One could say that Hammurabi was one of the fathers of the legal system.