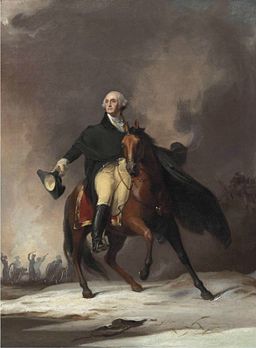 There are many events in the history of the American Revolution that almost any American can quote or recognize. There are also too many that no one realizes were just as important. The Revolutionary army camping at Cambridge was an extremely important part of the new war.
In April 1775, the revolution officially started. Though independence had not been declared yet, the fight was on. The first gathering of the Continental Army was at Cambridge, Massachusetts. George Washington was just asked to lead the army.
This very first meeting was crucial and a big milestone for the colonies. Before this all of them were separate. Each colony was founded for different reasons and therefore was comprised of different people and traditions. The gathering at Cambridge was big in that all these colonies sent soldiers to meet and unite against what they considered injustice.
Approximately, 20,000 men arrived armed and ready to fight. Cambridge was the first step toward unity. It was also at this camp where the men got to meet their leader and his wife, George and Martha Washington. He arrived several months after the men and began organizing an army to fight a large British army that had much more experience than the men he was leading had.
Another monumental event that happened at Cambridge was the first flag created for the army to be displayed. The Grand Union Flag was a version of the British flag. By creating such a flag, the army was not yet declaring independence. They were declaring rebellion. There was a big difference.
Having all the colonies' armies unite in one place and united under a common flag was monumental. There would not have been a United States of America. There would not have been a successful revolution. The coming together at Cambridge was a glimpse into what this group had for a future. The colonies were joining forces and were uniting under one flag.
If the Cambridge gathering had not been so successful and so unified, the chances of beating the British and obtaining independence would be slim. Cambridge was the perfect launch of the Continental army and the journey to independence.