Did you know that history can be found in a quilt? Surprised? Donít be. Quilting has been around for almost two thousand years. Although you wonít find a two thousand year old quilt at the local antique store, archeologists have found that quilting was done in Asia and the Middle East centuries ago.
Earlier quilting was not what we think of today.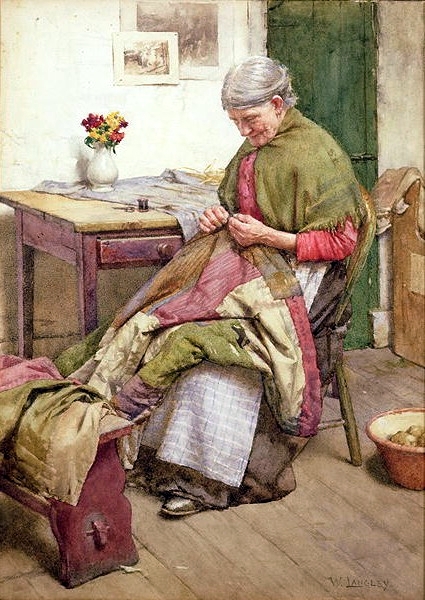 Animal furs were used as bedcovers instead of handmade quilts. Quilting was more decorative than functional during those times. Wall hangings might have portions done in quilting. Formal clothing could be found with quilted breast pieces or even cloaks.
The small variety of fabrics limited the ability to produce large pieces. Fabrics were not mass produced until the 1800ís. Before then, fabric was scarce and used for functionality for the wide spread masses and some decorative pieces for the wealthy. This is not saying that quilted bed coverings were never made in some cultures. In fact, some European cultures would layer fabrics to help protect them from the cold and quilted designs on the finished product.
The designs and the quantity of the quilted pieces say quite a bit about history. If you ever get the chance to view and touch an actual piece of medieval cloth, donít pass it up. The textures were different. The colors were different. Each period gave quilting a whole new dimension.
When silk was introduced to Europe, it began to appear in quilted pieces. As new colors were developed and coloring methods improved, it appeared in the quilted items. History is reflected in each finished piece.
In the 1800ís quilting exploded in homes, especially in America. Once new methods of producing fabrics developed, a variety of fabrics and pattern choices became available. It was more affordable now for the middle and lower class families. Quilting became more common and the amount of bed coverings and other pieces increased. The true birth of a beautiful hobby was born.
Quilting can also be much more personal in its history. If you are still blessed with the opportunity to speak to grandparents and great-grandparents who created some of your family quilts, ask them about the fabric used. Youíll find Great Aunt Lucyís christening gown, Uncle Bobís jeans, someoneís favorite shirt, and someone elseís party dress. The history of oneís family can be found in the quilt that graces the guest bed.
History is everywhere. Look around and begin asking family members where it all came from. You might be surprised at what is in your home.
Hidden in Plain View: A Secret Story of Quilts and the Underground Railroad