Quiz for Quilters - Quilt Trivia Questions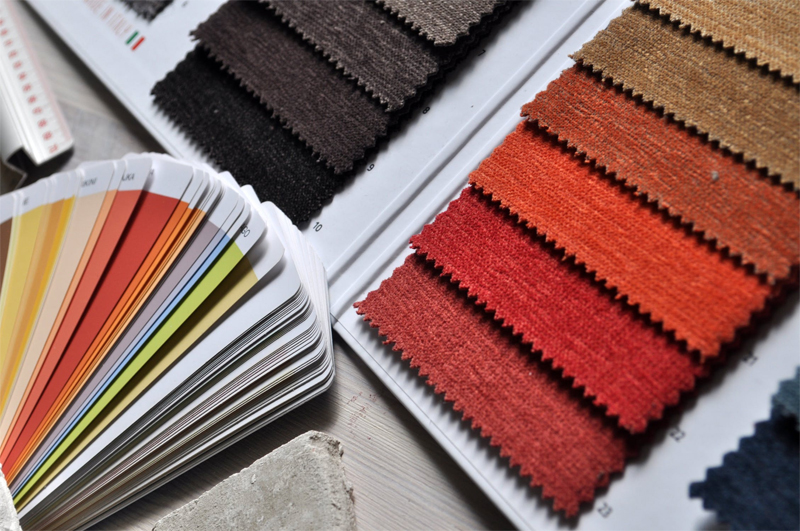 I love to have a go at doing quizzes. Whether they are in the newspaper, on the TV, magazines or even on the web. I love the challenge that a quiz presents to me. I don't do it just because I fancy my chances at getting everything right, but because I especially love to learn and I find this a quick and easy way to learn something new.
My favorite quizzes are trivia quizzes and I like having a go at all sorts of subjects. At times, I may be driven to the dictionary or the internet to seek out the answer, and this will sometimes lead me off on another tangent of learning. Oh dear, in my school reports my teachers always said "Judith is easily distracted" and isn't that the truth!!
To that end, I've devised the following trivia quiz, but all the questions have something to do with quilting. The subjects are needles, threads, color wheel, design, fabrics, formulas, machine quilting, floss/embroidery threads, rotary cutting, foundation piecing, marking your quilt, machine piecing and copyright.
I do hope you enjoy this quiz. The answers can be found on the link and the bottom of this article.


Which needles have big eyes, and sharp points? Tapestry needle, quilting needle or chenille needle?


When you haven't quite got the exact match for your thread, do you choose the darker thread or the lighter thread?


What is the complementary color for Blue? Violet, Green or Orange?


How can you stop your fabric from fraying whilst washing? Do you run a stitch around the edge before washing, pin the edges down before washing, or cut of the corners before washing?


When piecing half square triangles (HST) do you add 1/2", 5/8" or 7/8"?


When commencing to free motion quilt how do you anchor your threads. Do you double back over them, take them to the back of your work, or bring them both to the top of your work?


When splitting your floss should you pull out the required threads individually or all together?


Should you cut batting on your cutting board?


In design what is the rule of thirds?


What size stitch should you use when foundation piecing.


If you don't wish to mark your quilt no matter what, but you do need some guide lines for your gridding. How can you achieve this?


When piecing two seams together is it best to pin before the seam, right on the seam, or after the seam?


You have just attended a fantastic quilt class and you would love to share all the new knowledge with your friends from your home quilt group. You photocopy the notes and hand them out. Have you breached copyright law?


When sewing needleturn appliqué, do you match the background fabric or the fabric piece that is being appliquéd?


I hope you ejoyed participating in this quiz.
For the Answers - Click here


Related Articles
Editor's Picks Articles
Top Ten Articles
Previous Features
Site Map





Content copyright © 2022 by Judie Bellingham. All rights reserved.
This content was written by Judie Bellingham. If you wish to use this content in any manner, you need written permission. Contact Judie Bellingham for details.