Quiz for Quilters - Quilt Trivia Answers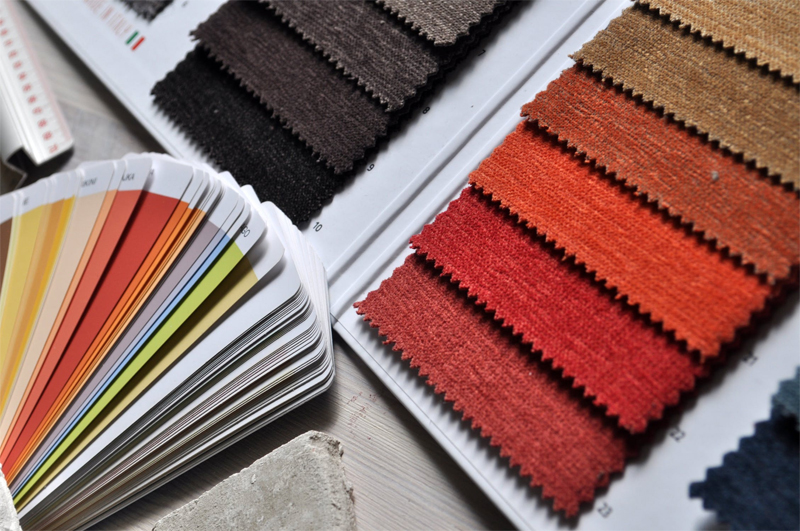 Here are the answers to the Trivia Quiz that was posted on the BellaOnline Quilting Site. How did you go?


Which needles have big eyes, and sharp points? Tapestry needle, quilting needle or chenille needle?
The Chenille needle has a large eye for ease of threading, yet a very sharp point. The tapestry needle has a large eye with a dull point, and a quilting needle tends to be quite small with a small eye and sharp point.


When you haven't quite got the exact match for your thread, do you choose the darker thread or the lighter thread?
Always choose the darker thread. It will blend in much better than the light one.


What is the complementary color for Blue? Violet, Green or Orange?
On the Color Wheel the complementary color for Blue is Orange.


How can you stop your fabric from fraying whilst washing?
The most effective way to wash your fabric and have no fraying is to snip a small triangular from each corner of your fabric. It simply will not fray.


When piecing half square triangles (HST) do you add 1/2", 5/8" or 7/8"?
The formula for half square triangles is to add 7/8" to your measurements.


When commencing to free motion quilt how do you anchor your threads. Do you double back over them, take them to the back of your work, or bring them both to the top of your work?
Backing over your work makes the quilting look very untidy, and taking to the back of work can be time consuming and still cause some bunching up, so the best solution is to bring both threads (bobbin and cotton reel) to the top surface. You can then hold on to them as you commence quilting, thus avoiding and knotty mess underneath.


When splitting your floss should you pull out the required threads individually or all together?
Try this. Get a length of floss (with 6 strands in tact). Pull 3 threads individually from the length. Then put them together in a 3 strand length. Leave the remaining 3 threads as they are. Get a friend to hold them both dangling from each hand, and run your fingers down each length AT THE SAME TIME. Can you feel how smooth the individually pulled and then stranded threads are compared to the three threads that were left in their original form? The difference between each strand really makes a difference when using your threads for embroidery or stitcheries. It may take a bit longer, but always split each thread individually from the thread length, and then restrand them. It's worth the extra time I promise!!


Should you cut batting on your cutting board?
If you cut your batting on your cutting board, you embed tiny particles from your batting that will not escape from the small cut in the board. This creates mini speed bumps that will affect your accuracy when rotary cutting. If you need to cut your batting with a rotary cutter, turn your board over and use the back side. It will work fine, thus avoiding damaging the lined surface on the other side.


In design what is the rule of thirds?
The rule of thirds is about dividing your design into thirds, both vertically and horizontally, with an imaginary line. The interestections are a recommended spot to place your design focus.


What size stitch should you use when foundation piecing.
Always reduce the size of your machine stitch when foundation piecing. It makes it much easier to tear the paper backing off


If you don't wish to mark your quilt no matter what, but you do need some guide lines for your gridding. How can you achieve this?
Use a Hera marker and ruler and run the marker along the fabric. It will "bruise" the fabric slightly, just enough for you to see the line, without actually marking it.


When piecing two seams together is it best to pin before the seam, right on the seam, or after the seam?
If you pin after the seam, the machine foot will already have moved the seams apart, and it won't be accurate; if you pin right on the seam the pin will skew the seams and it won't be accurate. Always, when machine piecing two seams together, pin about ½" prior to the seam. This holds the seams in place right up till the needle sews over the pin and through the seam.


You have just attended a fantastic quilt class and you would love to share all the new knowledge with your friends from your home quilt group. You photocopy the notes and hand them out. Have you breached copyright law?
You have not written the notes, so you do not own the copyright to the notes. You will have breached copyright law if you photocopy the notes without permission from the copyright owner.


When sewing Needleturn appliqué, do you match the background fabric or the fabric piece that is being appliquéd?
Always match the fabric piece that is being appliquéd, not the background.

So, how did you go? If you got 14 right - excellent, 10 right - well done, 7 right - good on you, 4 right - well, you tried, 0 right - ooops, maybe try again!!


Related Articles
Editor's Picks Articles
Top Ten Articles
Previous Features
Site Map





Content copyright © 2022 by Judie Bellingham. All rights reserved.
This content was written by Judie Bellingham. If you wish to use this content in any manner, you need written permission. Contact Judie Bellingham for details.