Cindy Thury Smith - Patchworker and Poet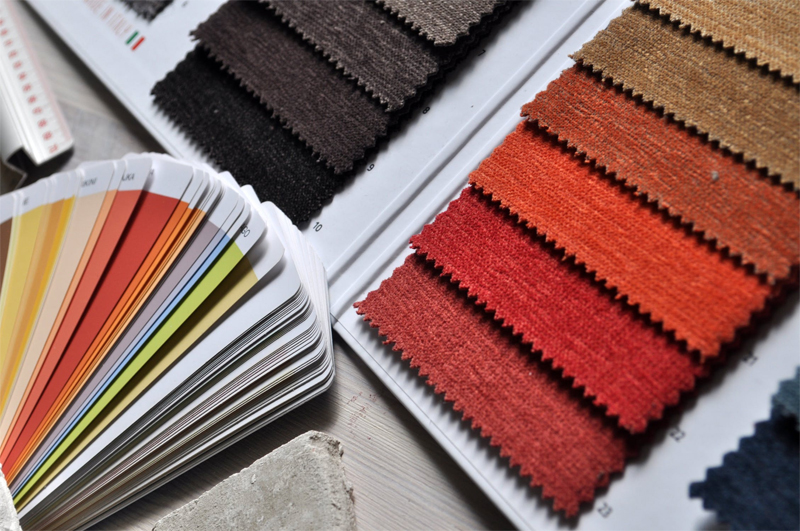 I'm often surfing the net for items of interest in the quilting world, to bring to your attention.
I came across Cindy Thury Smith recently and was particularly entertained by her Quilt Poetry. I contacted Cindy and she has given me permission to reprint a few poems for you.
I've also asked Cindy if she'd participate in our May I Introduce…….. category of the BellaOnline Quilt site, and she has agreed. Hooray! I know Cindy is not just your ordinary run of the mill eccentric quilter and it will be fun getting to know her. I hope to introduce you to her in August 2008. Stay tuned. In the meantime, here's a taste of her clever wit. Enjoy!
ODE TO A QUILTER'S HUSBAND by Cindy Thury Smith 1983
The husband of this quilter is a very special, patient guy—
Who doesn't complain about how much fabric his wife may buy.
Through the years he's picked up a lot of quilting lore—
Because on this subject his wife can get to be quite a bore.
He's learned better than to throw away any old odd shaped scrap—
Because it's likely that's the one she'll need to fill her design gap.
He know if he enters the quilting room his feet will get pins in—
And he's learned there's not just red, but brick, rust, scarlet and crimson.
He knows how she snorts when she sees an ordinary bedspread—
Cuz in HER house there's only personally designed quilts instead.
He knows when she meets another quilter there'll be fast and furious talkin'—
And at a quilt show there'll be lots of scribbling and gawkin'.
He thinks of quilt-mania as a kind of creative affliction—
That can only be controlled by regular doses of stitchin'.
He knows she quilts for enjoyment, not for money,
Cuz she does quilts that are traditional, modern and some just plain funny!
And though all my cutting, designing, sewing and quilting through the years—
He's always been interested, supportive, patient, and very, very dear. Thanks, honey.

QUILTING FRUSTRATIONS
by Cindy Thury Smith 1986
First I lost my thimble and stuck the needle into my thumb—
Then I figured the yardages wrong, so I'm short, how dumb!
And I can't understand this piecing diagram 'cuzmy brain's gone numb—
Sometimes quilting just doesn't pay.
Now the tension's goofed up on my sewing machine—
The four yards I bought aren't the right shade of green—
And how am I to get Grandmother's unfinished quilt top clean?
Sometimes quilting just doesn't pay.
I've pressed under bias until my fingers are all burnt—
Can't quite remember that finishing tip I thought I'd learnt—
Tried to do an edge in scallops, but they weren't—
Sometimes quilting just doesn't pay.
I've sewed on this quilt for what seems like a hundred weeks—
Bringing my quilting skills to a new sewing peak—
And, surprisingly, getting pretty close to the design I seek—
Well, maybe quilting's not so bad.
Hey, I've finally got it on the quilting frame—
As I bend over and stitch my back will never be the same—
In the corner I'll label it with the date and my name—
Well, maybe quilting's not so bad.

Now it's proudly displayed in all its pomp and glory—
Conveniently forgotten is how its construction was slightly hoary—
Currently I'm telling the "masterpiece of needleart" story—
Yeah, I guess quilting's not so bad.


THE QUILTING TIMES ARE CHANGING
By Cindy Thury Smith, 1999
For our Great-Great Grandmothers, in quilting times past
A frugal quilter had to scrimp, make every scrap last
Today wasting fabric is not such a crime
Today what's scarce is a quilter's TIME.
Patterns used to travel with pioneers going west
Now we swap and share instantly on the Internet
Once templates were traced, fabric carefully scissored
Now we slice multiple layers, we're all Olfa wizards.
At one time a two fabric quilt was a sign of status
Now Watercolor quilts have hundreds of prints comin' at us
Quilters used to gather at small local quilting bees
Now we congregate at conferences, national teachers to see.
Like our Great-Great Grandmothers our lives are busy, we're stressed
But with the beauty of our quilts, we feel we are blessed
As with Great-Great Grandmother, our quilting serves many goals
To give us warmth, grace our homes, and feed our souls.
Cindy Thury Smith Website


Related Articles
Editor's Picks Articles
Top Ten Articles
Previous Features
Site Map





Content copyright © 2022 by Judie Bellingham. All rights reserved.
This content was written by Judie Bellingham. If you wish to use this content in any manner, you need written permission. Contact Judie Bellingham for details.