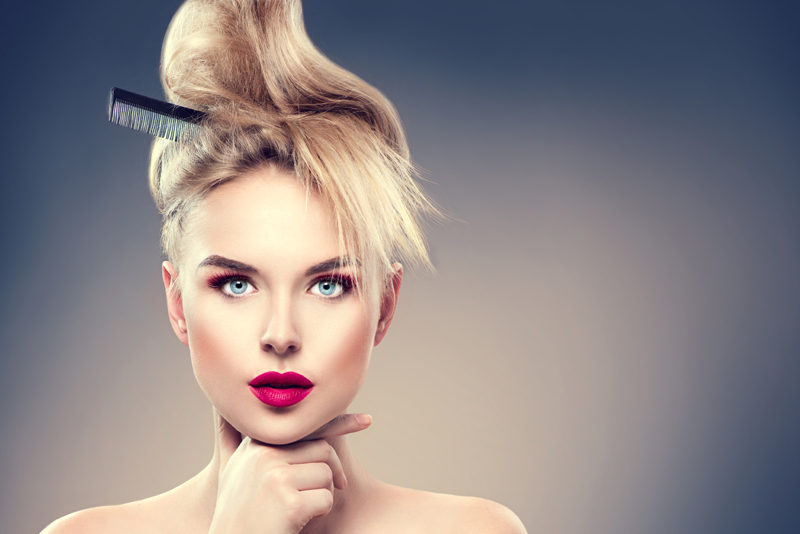 Full lips have always been a desire for many women. Women like Angelina Jolie, Eva Mendes, and Kerry Washington have been idolized for their famous pouts. Lip fillers have become increasingly popular throughout Hollywood and across social media. There have even been dangerous "challenges" going around in effort to achieve the appearance of fuller lips. This article will discuss some safer options to fake full lips.

Lip plumping masks have taken over social media. Many of them contain collagen peptides which claim to increase collagen production in the lips. These claims are controversial, however, and are not proven by science. Lip plumping masks also contain hyaluronic acid which promotes hydration and can lead to the appearance of slightly fuller lips. Lip masks can be great for hydrating the lips and priming them for matte lipsticks. The plumping effects are subtle and temporary.

Lip plumping glosses, balms, and serums have been on the market for quite some time. These products contain ingredients such as wintergreen, cinnamon, ginger, and sometimes bee venom to slightly irritate the lips. Irritating the lips causes increased blood flow to the lips causing temporary fullness. These products should be used in moderation because too much irritation can cause dry, peeling lips. Many of these products have a wait time between five to ten minutes before using a lipstick over them.

If lip masks or glosses prove too much, there is of course a way to create the illusion of fullness using makeup. With a lip liner that matches the skin, very lightly overdraw the cupid's bow and the center of the bottom lip. The rest of the lip should be outlined regularly. Be careful to avoid overdrawing too much because it can be obvious. After outlining, apply the lipstick of choice. To create extra definition, add a dab of shimmer or gloss to the center of the bottom and top lips. The shimmer will help to create the illusion of fullness. Another way to contour lips is to fill in the corners of the mouth with a lip liner that is one to two shades darker than the skin, and follow it with a line in the center of the bottom lip, and an additional line on each side of the center line. Do the same with the top lip. Fill in the lips with a nude or vibrant lip color. Lastly, it is possible to fake fuller lips using two different nude shades. Pick a nude that is slightly deeper in color, and one that is slightly lighter in color. Apply the darker shade all over the lip, and the lightest shade in the center of the top and bottom lip. Blend the colors by dabbing with your fingers.

There are a few mistakes to avoid when trying to fake fuller lips. Make sure not to overdraw the lip line too much. This can be obvious. Another mistake to avoid, is to not exfoliate the lips. Dead skin can make the lips appear smaller and shriveled in certain areas. Exfoliating can make lips appear plumper. Lastly, avoid lip colors that are too dark. Dark colors make lips look smaller. Vibrant and bold colors make lips appear fuller. Having full lips may be the ideal beauty standard, but do not feel pressured to follow what everyone else is doing. Lips come in all sizes and our differences should be celebrated. Whichever you decide, be comfortable in your own skin.



Related Articles
Editor's Picks Articles
Top Ten Articles
Previous Features
Site Map





Content copyright © 2023 by Katrina Simmons. All rights reserved.
This content was written by Katrina Simmons. If you wish to use this content in any manner, you need written permission. Contact Katrina Simmons for details.