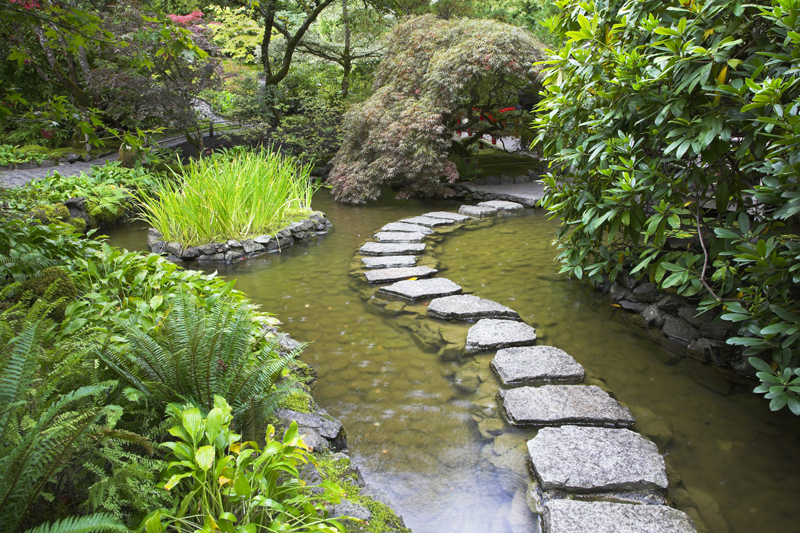 Those with gardens have an abundance of cut flowers. So many kinds of blooms are suitable for summer bouquets.

Among these are anemones, black-eyed susans, calla lilies, dahlias, gladiolus,iris, lilies,sunflowers,and tithonia--also called Mexican sunflower.

Each year the Association of Specialty Cut Flower Growers chooses a fresh cut flower and a dried cut flower of the year.

For the 2003 dried flower they chose the hydrangea (Hydrangea paniculata). For the fresh cut flower of the year the winner is Blue Horizon ageratum. This plant is excellent for informal flowerbeds. It is also recommended for cottage gardens because it has an old-fashioned look.

The fuzzy blue flowers are in the mid-blue range. Some have described it as periwinkle blue.

Like all the ageratums this one does very well in the Carolinas. Choose either a partially shaded spot or one in full sun for this vigorous plant. Give this plant plenty of room for it can be slightly over 1½' tall. This bushy plant has a spread of about 8".

Blue Horizon is an outstanding variety. It was a top performer at various garden trials. It does very well at the famous Maymont Gardens in Richmond, Virginia where it looks wonderful throughout the summer months.

The name Ageratum refers to the long age of the flowers, since they keep their color for such a very long time.

The blue color of Ageratum is a great choice for flowerbeds. Whatever other colors you've selected for that area the blue will help the other colors blend together a little better.

Often we focus on flower color and ignore the plant's foliage. Ageratum has finely puckered leaves. They lend a wonderful texture to mixed borders and beds.

What companion plants should you choose for Blue Horizons ageratum? You can't go wrong if you choose ones with either yellow or apricot flowers. Take daylilies, for example. The ones with white, pink, or hot-colored flowers would look wonderful when paired with Blue Horizon. Another winning combination is Blue Horizon with red-blooming cannas. Tropical Rose is an example.

Combine Ageratum with silvery foliage plants, such as lavender cotton or dusty miller.

Ageratum isn't very fussy when it comes to soil. It does fine in gardens with average soils. But growth will be best when the soil is slightly rich.

Don't hesitate to cut Blue Horizon for bouquets once the flowers begin to open. Cutting the stems helps the plants to produce more blooms.

Most gardeners will probably want to buy Blue Horizon plants at local garden centers and nurseries. Seeds, which germinate in about ten days, are also available. The seeds should be covered very lightly. Ageratums are sensitive to frost.

The Dried Flower of the Year is hydrangea, with beautiful, oversized clusters of white blooms. Some gardeners let the stems dry on the plant before cutting them. Others cut them and hang them up to air-dry in a shady place, such as a garage.

Several kinds of this hydrangea are available. The one most commonly grown is the Peegee hydrangea. Native to China and Japan, Peegee produces 10-15" wide flower clusters in summer. Initially white they later become pinkish-bronze. There is a late-blooming cultivar, called Tardiva.

Whether you choose to grow your own Blue Horizon ageratum from seed or buy plants, the Cut Flower of the Year and the Dried Flower of the Year are great choices for those flower arrangements throughout the summer months.







Editor's Picks Articles
Top Ten Articles
Previous Features
Site Map





Content copyright © 2022 by Connie Krochmal. All rights reserved.
This content was written by Connie Krochmal. If you wish to use this content in any manner, you need written permission. Contact Connie Krochmal for details.