Quilt Block of the Month Guide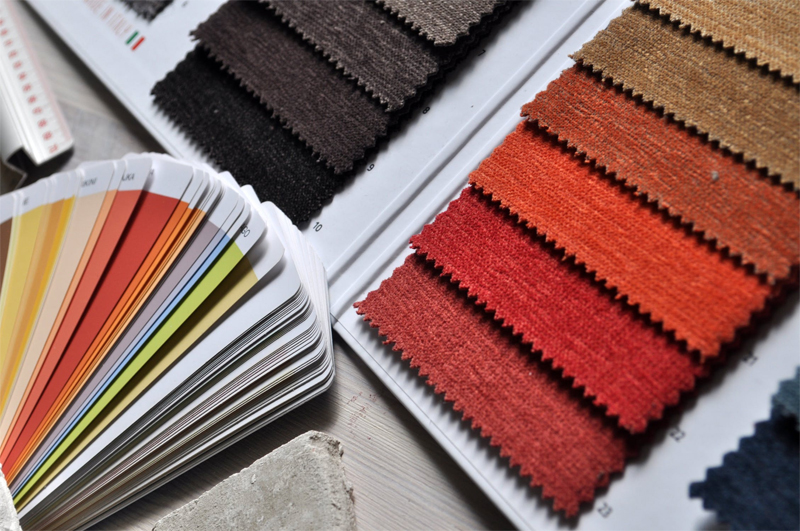 There are many wonderful quilt block of the month series being offered by various designers. All are free for you to print out and use. Here is list of free block of the month programs that are going on now:
Block of the Month Series:
A Selection of Free BOM's - A delightful variety of BOM patterns, enjoy.  Blocks are archived on the site.      
Block Party Seasons Quilt- A 12-month series from the Quilter's Guild of Plano.
Cute BOM - A whimsical block of the month series from with the needle and thread website.  
Cupboard BOM - This applique series comes from Angie Padilla and will feature a new cupboard block each month. Be sure to print out each month's pattern as offered, because blocks for this series will not be archived on the site.
9 Patch Blocks, 9 months, 9 blocks - This BOM comes from the Equilter site and would be a great way to start your quilting journey. Simple easy to follow instructions. 
Ute-Barbara Skjohberg BOMs - These BOM's are beautifully presented and make lovely wall hangings.p>
The Many Designs of Friendship - Yet another fantastic BOM from BlockCentral
Goose Season - A very cute block of the month series from Tomorrow's Heirlooms. Features a goose in a variety of costumes throughout the year. Click on the "Block of the Month" link under "Free Services" to view the series.
A fabulous BOM website - This is a fabulous website with many references to BOM's available at present. Have lots of fun with this one! 
Nine Patch Nirvana - A traditional-style sampler quilt made up of nine-patch blocks from Block Central.  
Rounding Up The Year - A nice series of mini blocks from Suzy's Quilt Shop.  
Victoriana Quilters Block of the Month - A scrappy series from Benita Skinner.  
Bible Quilt BOM - This is a bible quilt with 10 blocks from the bible
ABC BOM - This is a nice applique series from Sundrop Designs. It will span 15 months and blocks will have to be printed out the month that they are offered, or you can purchase any blocks that you might miss.
Star Light Star Bright BOM - This BOM is a very pretty one, and easy as!!
Garden Medley BOM - Lots and lots of pretty flowers and much, much more on this website
Sea Life BOM -There's a very sea side feeling with this BOM. Don't get sunburnt!
AZPatch 2005 BOM - A twelve block series from AZPatch. Be sure to check out the archive for 6 years of block of the month series!
Barbara Dieges BOM - Barbara Dieges offers a wonderful applique pattern each month. Blocks are not archived, so print 'em while they're hot or you can order any that you've missed!  
Blue Mountain Quilters' Guild - A nice collection of blocks from the Blue Mountain Quilters' Guild.  
BOM 2005 - A traditional block series from Quilting.hu. Instructions are in Hungarian. >
Brandywine Valley Quilters - A new block is presented each month with previous blocks archived on the site.
Cabin Fever Quilter's Guild BOM -  A very nice traditional block series. Blocks are archived on the site.
Cotton Patch Quilters BOM - There are several years of block of the month projects listed here!  
Delaware Quilts - A nice collection of block patterns presented on a monthly basis. Links to previous blocks can be found here.  
Empire Quilters BOM - Many very nice block patterns offered each month from this quilt guild located in New York.  

Everything's Coming Up Roses! - Create a virtual garden of traditional quilt blocks with this block of the month series from Block Central. There will be one 15" block presented each month. Each block is made using regular piecing techniques. The finished size of the quilt will be 63" x 88".  
Hearts-A-Flutter - This is a sign-up for BOM. Not sure what it's going to look like, I've signed up, so I'll keep you posted in the Newsletter.
Ted's Sampler - Ted's Sampler is a very simple, yet elegant BOM from the land Down Under
Garden Party BOM - This is a very sweet, naive quilt, made up of cute applique blocks
My Favourite Christmas things! - Perfect to make a lovely christmas gift for your quilting friends
Log Cabin Block of the Month - There are 13 different log cabin blocks in this series from Melanie Capener.  
M & L Designs BOM - This is a state block series from M & L Designs that will be done as a mystery quilt. Blocks are not archived, but you can purchase any block patterns that you might miss.
My Garden - This paper-pieced series began in April 2004 and will end in February 2005. It is a delightful collection of nature-inspired blocks, all designed by Claudia Hasenbach. Each month you can download the pattern and as an added bonus for Electric Quilt users, you can download the EQ5 project file for the block. Previous blocks are not archived, but you can purchase any of the ones that you might have missed in the Patternshop.
2005 Pattern of the Month - I'm not sure what this paper-pieced series is called, but judging from the first block, it looks to be a beautiful scenic quilt. The designer is Ula Lenza, who has provided some wonderful block of the month series over the years for all to enjoy.
Sampler Block of the Month - The PDF's on this website are clear and concise. Have fun!
Sampler of Psalms - This series features a medallion-style sampler designed by Kim Graham.
December Flowers - December Flowers is a foundation pieced Block of the Month
Star Quilt Block of the Month - This Block of the Month is very well presented by the Illini County Stitchers. Well done ladies!
Sonoran Desert - This beautiful quilt designed by award-winning quiltmaker and designer Nancy Rink simply glows! The blocks are pieced and will result in a 61-1/2" x 50-1/2" quilt at the end of the year.  
Starlight Sampler - This a delightful series from Claudia's Quilt Shoppe. Follow along as Claudia presents a new block each month and at the end of the year, you'll have a striking 84" x 99" quilt. Each block is constructed using regular piecing techniques with the exception of the final block, which will be paper-pieced.  
Month to Month Wall Quilt - This is a different kind of BOM - it is a stitchery BOM. Very primative, and very cute.
Various BOMs - This site offeres three very different BOM's. Enjoy!
Cabin Fever Quilter's Guild BOM - The current block of the month is a paper-piecing series for 2004.
North of the Yarra BOM - North of the Yarra quilters can be found roughly north of the Yarra River, Melbourne Australia. These blocks are quite unique, and reflect a very down under flavor.
Lots and lots of mysteries! - This website has a number of mystery quilt patterns and a large number of links to other mystery sites.
Mystery Quilts:
Endless Mountains Quilt Quild 2005 Mystery

Another site with many links to other mystery quilts. -This site, freequiltpatterns is a mine of free blocks, BOM's and quilt patterns

Recommended Books:

The Underground Railroad Sampler by Eleanor Burns

Star-Studded Quilts: Sampler Blocks to Mix and Match by Roxanne Carter


Related Articles
Editor's Picks Articles
Top Ten Articles
Previous Features
Site Map





Content copyright © 2022 by Judie Bellingham. All rights reserved.
This content was written by Judie Bellingham. If you wish to use this content in any manner, you need written permission. Contact Judie Bellingham for details.