May I Introduce..... Ula Lenz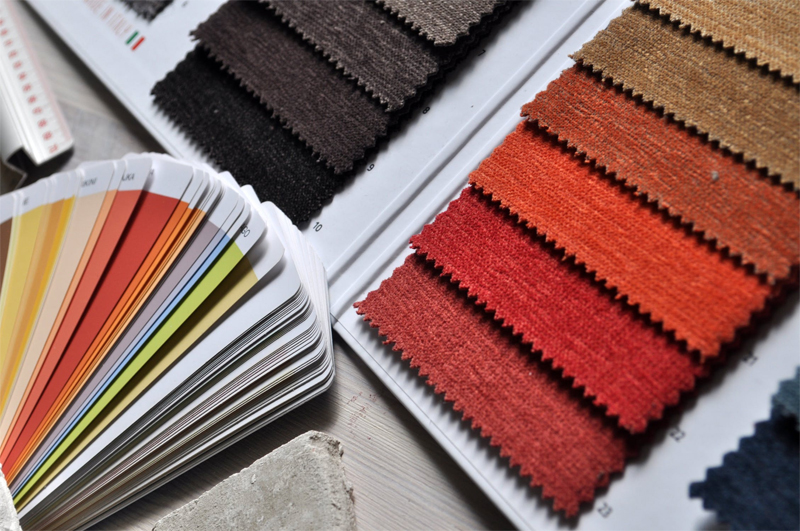 In
May I introduce ……..
I'd like to introduce Ula Lenz who is the owner and editor of the website Ula's Quilt Page https://www.lenzula.com/index.php . You have probably hopped into Ula's page before, as she offers many lovely FREE patchwork, pieced and paper pieced patterns. Ula lives in Germany, and I conducted the following interview recently.
Hello Ula, lovely to have with us on Bellaonline, may I start with the first question -
Where do you live?
I live in the South of Munich, near the Alps.
Where were go born and where did you grow up?
I was born in Munich and I've been living here the most of time.
How and when did you become interested in quilting?
In 1999, as a student I saw an expensive sewing machine with a stitching generator. Such a thing with which you can design stitching designs on the computer by your own. I was impressed with the possibilities and even when it was too expensive for my student budget I bought it! But such machines weren't very popular at the time and I was unable to find somebody to ask how the program will work. That was the reason I started searching for machine stitching on the internet. I didn't find very much about machine stitching but I found a lot about things I hadn't heard of until now.
Quilting! And I wondered what such a lot of people are talking about! And I was searching... and I was addicted!
By the way... I haven't stitched any more with my new machine!
What is it that attracts you to quilting and fabric crafts in general?
The most interesting thing for me is the designing part.
How did you learn the basics of quilting?
It was a bit difficult at first, because I looked for a book about quilting, and the only book I found was about the drunkard's path! Very nice pattern but not recommended for a beginner to start with curves. But maybe this has been the reason why I love paper piecing so much. It is much easier to sew just straight lines and get an Illusion of round objects.
Tell me about your family and friends. What do they think about your quilting?
My husband and my two children are used to living with quilts. They use them as blankets in summer and request special designs to make for them. As my son, who was a fan of Dinosaurs, I read some books to know enough about them to make a quilt, which is now in my book "Patchwork Tiere". (Patchwork Animals). If I'd made a mistake my son would have found it! My daughter wanted me to design a mermaid quilt and I did. And one day my husband surprised me by creating designs of his own. There are the German road signs which are available at my homepage www.lenzula.com under "free patterns" and then "Christoph".
What are you creating at present?
At the moment I'm adding a free mystery from time to time on my web page. It's something you don't know what you sew until it is finished. Funny thing!
What is your favorite creation and why?
I have lots of favorites, and my patterns are available at www.suesquiltshop.de as pdf-files.
The other thing I like to create is Miniquilts. Real minis, a friend said, they aren't minis, they are micros!
I wanted to try how small a mini can be. So I sewed blocks of 1 inch size. 12 of them will make a quilt, three of them are in the picture I made with my children to imagine the size. These patterns are in my book "Miniquilts".
What do you usually use to design your quilts?
I use the software EQ, Electric quilt. With this software designing paper piecing is quite easy. My quilt "Blumenjahr" on the cover of "Blühende Quilts" could not be designed by this software. So it has been a real challenge to make it anyways but it has been in my mind and I wanted to make it real.
What would be your favorite part in the process in creating a quilt?
Starting a new design! It's like the problem of some people who have a lot of real ufos, I have a lot of design ufos!
But when a new idea is coming, it's too hard to say no... just finishing the others...And maybe, some day I will finish the ufos then!
What other hobbies do you have besides quilting?
I'm interested in magic, the storytelling way. Magic moments aren't just important for children, but even for grown ups!
Do you have a favorite color and do you tend to a certain color preference?
I like quilts in natural colors so I recognized that my quilts mostly have lot of blue and green parts from Sky or grass... but I love other colors, too so if I create graphic designs like stars sometimes they are just orange and black to have a high contrast.
Do you enjoy machine quilting?
Yes, I love machine quilting. Maybe it's a bit because I'm designing a very lot so I didn't get around to it to sew and quilt very often. Hand quilting would take very long and I'm mostly a designer. But apart from this, even when I admire great hand quilting, good machine quilting can look great, too!
How do you go about planning your next project? Where do you start?
There is an idea and I start to create drawing. Maybe with paper and pencil and then with EQ5. But I'm not very good in sewing and less in stitching applications or anything which I am doing by hand. So I spend several nights and hours on my computer to try to avoid anything which is a bit difficult to sew. When it is finished and so that I am able to sew it, I think, nearly everybody who is sewing paper piecing patterns can sew it! eg. I don't like to stitch the eyes of animals very much. So I prefer to sew it, even when the pieces are very small but the paper piecing technique makes it easy!
Do you ever teach classes? What is your favorite class to teach?
I sometimes teach, but not often.
Do you have any tips or advice for beginners?
For beginners in paper piecing, I recommend to use a very small stitch length. Sometimes people say that they don't like paper piecing because they have to remove the paper and that would be a lot of effort. I use a thin needle and put the position 1 on my sewing machine. When you sew, the paper will come out nearly by itself! The disadvantage of that is, that you can't rip it off when you have sewn wrong, then it is better to sew it from new.
How do you fit time to quilt into your day/week?
I don't quilt very often, mostly I spent time on my computer. Sometimes in the night or when my children are in school.
What do you wish you would have known when you started quilting?
I wished that I would have known about quilt shops. Quilting and Patchwork is not as popular here in Germany than in the US but we have some good shops here, too where we can buy not even fabric but quilting tools! In the beginning I used scissors instead of a roller cutter and that wouldn't have been a very good idea to cut 2000 pieces with it for my first quilt!
Tell me about your books that you've had published. Was it difficult getting them published?
I asked the publisher from the magazines "Patchwork Ideen" (patchwork ideas) if she would like to publish one of my patterns. And I showed her some of my work. So I was very surprised as she asked me if I would like to write a complete book! But my children are small and so it has been perfect that I could do work from home. It has been a challenge for me but it has been a lot of fun too!
Are you planning to write any more quilting books?
Maybe someday
You are very generous with your free patterns. Do you get any feedback from your readers regarding your free patterns?
I got a lot of feedback from people who sewed patterns from me! I got a lot of nice pictures and I try to show some of them on my homepage: www.lenzula.com And It's especially interesting to see pictures when people had their own ideas and made some little changes and made their quilts very personal!
Well, readers now you've met Ula Lenz, why not pop over to her website and check out her wonderful patterns. It's been lovely getting to know you Ula, thanks for being a guest on Bellaonline Quilting.
Ula's Website


Related Articles
Editor's Picks Articles
Top Ten Articles
Previous Features
Site Map





Content copyright © 2022 by Judie Bellingham. All rights reserved.
This content was written by Judie Bellingham. If you wish to use this content in any manner, you need written permission. Contact Judie Bellingham for details.