What happened to that quilt?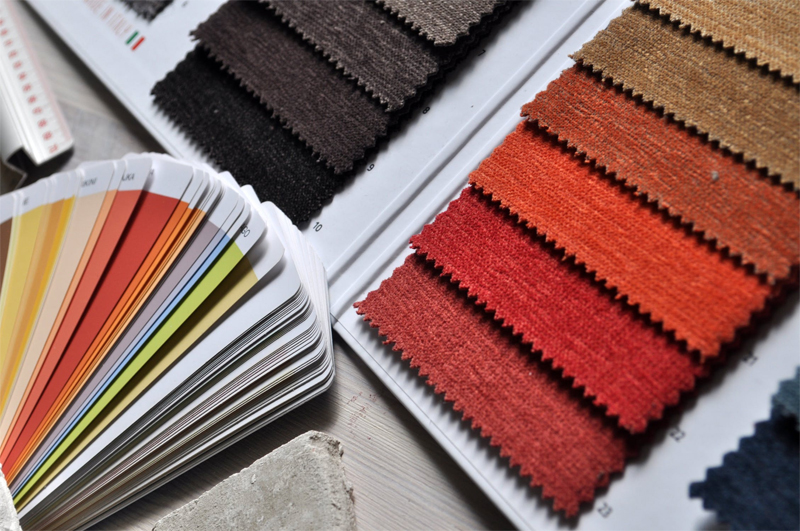 Have you ever wondered where that quilt you've just completed and given away will end up in three years? What about in five or maybe ten years? And that lovely heirloom appliqué quilt you've just finished hand quilting, where will it be in one hundred years?

In years gone by, quilts were made for use or for show, but mainly for use. Some of these quilts lasted for a long time, but generally the only quilts that lasted were "treasured" and carefully looked after, and rarely used. These quilts would only be bought out at special occasions, and sometimes only to be looked at, never used. And thank goodness! Today, these gorgeous quilts adorn museums such as the Smithsonian Institute in the US, or the National Gallery in Australia for us all to admire, enjoy and learn from.

In these modern times, quilts are made for many reasons, possibly a reflection of our living standards with less reliance on necessity. Quilts are still being made as warm bedding, but also only for decoration. In the warmer climes of our world, quilts are rarely used for warmth, but are still made for decoration. Quilts are also made as wall hangings, curtains, and tablecloths. They are made for charities to raffle and made for the needy in our communities. We often make a quilt as a gift for others, as a wedding gift, baby welcome, or when our offspring leave home and venture into the world. As quilters I think we hope that these gifts will be appreciated and used as we would use them.

Unfortunately this is not always the case. I recently heard a very sad tale from a quilter who had spent about 16 months putting a beautiful double bed quilt together for a niece who was marrying. A lot of money was spent on quality fabric, and hours of careful machine piecing and off course, it had to be hand quilted.

A few months after the wedding, my quilting friend happened to be in the town of the newly weds and made a surprise visit to the happy couple. They were very proud to give her a tour of their new home, and to our quilters' horror there was the beautiful quilt being used as a bed for two cocker spaniels, all squashed up to provide a luxurious spot in the laundry. Does this scenario sound familiar?

It would be interesting for each of us to "track down" some of our quilts that have been gifts, and find out how they're being used today.

I made a quilt about seven years ago, each stitch filled with love for the recipient. Little did I realise just how important this quilt would be in the following years and how I would be involved in its final fate.

My father died in 1991 and my mother was diagnosed with senile dementia not long after. Mum soon needed more assistance and we were able to secure a lovely room in a newly opened aged-care facility. Mum was happy to move to a more secure setting and this was when I made a quilt for her. I wanted her to be comforted by a quilt that contained love from all fifteen of her descendants. The chances of all of us giving her a 'group hug' was remote since we're scattered over thousands of miles. So I designed the next best thing.

I asked my sisters and their husbands and children to trace around their hands, on tracing paper. I then appliquéd fifteen hearts onto soft pastel blocks in the centre of the quilt, one for each of us. In the border, I hand-quilted the hands, and stitched a heart to represent my father's hand. I quilted the outer border with a chain link pattern to signify never-ending love. Finally, I embroidered the names of the owners of each hand on the back. This quilt comforted Mum over the six years she lived in the facility.

When palliative care was commenced, we decided that Mum would never be left on her own – not for a second. We didn't want her to be alone when the end came. So for three days and nights my sisters and I sat around her bed, chatting, laughing, crying and speaking to her. At one point we even had a sewing circle going – Mum would have joined in if she were able. One of her four daughters slept in her room at night, with the others in makeshift beds on the floor in the TV lounge.

My sisters and I bathed her and gently turned her frail body every half-hour or so, massaging her pressure points, and combing her hair. All the time, Mum's quilt was on her, those fifteen hands wrapped lovingly around her. When finally, she took her last breath, we were there with her, able to say our goodbyes as she was released from her discomfort, and see her start her journey into the loving arms of others waiting for her.

Before we departed, we requested that the quilt be wrapped around her tiny body, as a final and permanent gesture of a 'family hug' that would stay with her for eternity. Every time I look at the photo of this quilt, I'm comforted by the knowledge that it was wrapped lovingly around our Mother right to the last.




Related Articles
Editor's Picks Articles
Top Ten Articles
Previous Features
Site Map





Content copyright © 2023 by Judie Bellingham. All rights reserved.
This content was written by Judie Bellingham. If you wish to use this content in any manner, you need written permission. Contact Judie Bellingham for details.