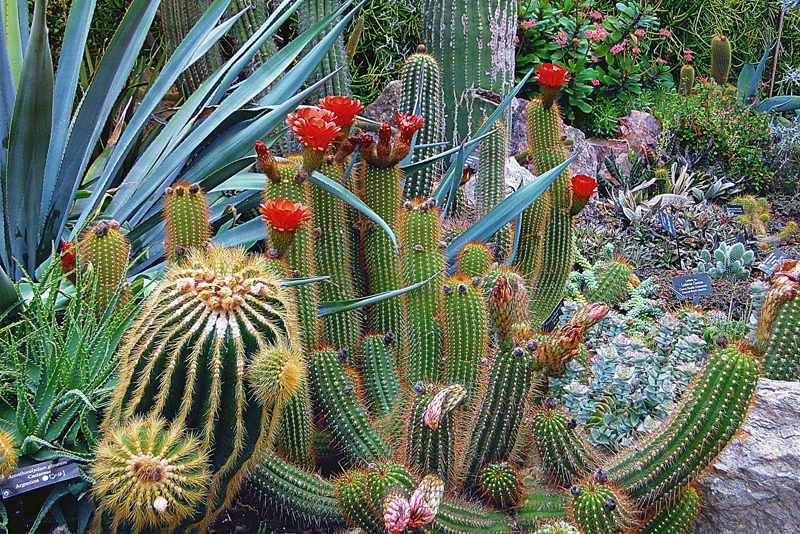 Gorgeous summer blooms and beautiful fall foliage. The hardy ice plants are a garden wonder.

Gardeners can find many reasons to love these succulents. First, they really are hardy. About a decade ago, two hardy species were introduced by Panayoti Kelaidis at the Denver Botanic Garden. They're originally native to South Africa. These included Delosperma cooperi—hardy to zones 5 through 9, and D. nubigenum for zones 4 through 7. They were native to the Drakensberg Mountains in South Africa.

A couple years later Kelaidis introduced two other ones, Delosperma floribundum and Delosperma herbeum. The first is considered hardy to zone 5, while the latter is recommended for zones 6 through 10. It isn't considered winter hardy in areas where the temperatures go below 0 degrees Fahrenheit.

Ice plants are drought tolerant, and experience few insect or disease problems. So they make a gardener's life a little easier. In general the only problems might be deer damage, and possibly scale. They make excellent ground covers for banks and slopes.

Delosperma cooperi and Delosperma nubigenum are similar in size. Though they are less than three inches tall, the plants can be three feet wide.

Delosperma floribundum is usually less than a foot in width. Of all the hardy species, Delosperma herbeum is the smallest. It is only six inches wide and two inches in height.

Those in the drought-prone western states will also appreciate the fact that the plants are fire resistant. It is less likely to burn than most of the commonly grown ground covers.

Hardy ice plants are easy to please so long as they are given a well-drained spot. They are tolerant of most any range in pH—from 5 to 8. In the Deep South, Delosperma nubigenum will do best in partial shade, since it isn't quite as heat tolerant as Delosperma cooperi.

The hardy ice plants are members of the Aizoaceae family. Native to South Africa, they have spectacular blooms. Delosperma cooperi produces lovely purple to pink flowers during the entire growing season, but it blooms most freely during the hot summer months.

Delosperma floribundum features purple blooms with white centers, and is most floriferous in the summer. It is native to the Orange Free State of South Africa.

Delosperma herbeum has star-like white blooms, about ½" in diameter. The plant is originally from the Karoo of South Africa.

Delosperma nubigenum features yellow blooms in spring that last for about a month. In the fall, the foliage becomes vivid purple to brown.

Kelaidis grew all of these ice plants from seeds he collected.

The name ice plant originated because some species produce calcium crystals on the foliage that resemble ice crystals. However, these hardy species lack the crystals. Instead, they have thick, fleshy, one-inch long leaves forming a dense mat.

When I gardened in zone 7, I started with some cuttings of Delosperma cooperi and Delosperma nubigenum, and planted them on a sloping sunny bank. They were wonderful ground covers. The plants can also be grown from seed. But I haven't tried that method. They require no special treatment, and germinate in a matter of days.

There are other species of ice plants that are suitable for warm climates, such as Arizona and California. But some of these, such as Carpobrotus, are considered invasive plants in warm, sub-tropical areas. In California, it was used for public plantings for erosion control.

This site needs an editor - click to learn more!


Editor's Picks Articles
Top Ten Articles
Previous Features
Site Map





Content copyright © 2023 by Connie Krochmal . All rights reserved.
This content was written by Connie Krochmal . If you wish to use this content in any manner, you need written permission. Contact BellaOnline Administration for details.