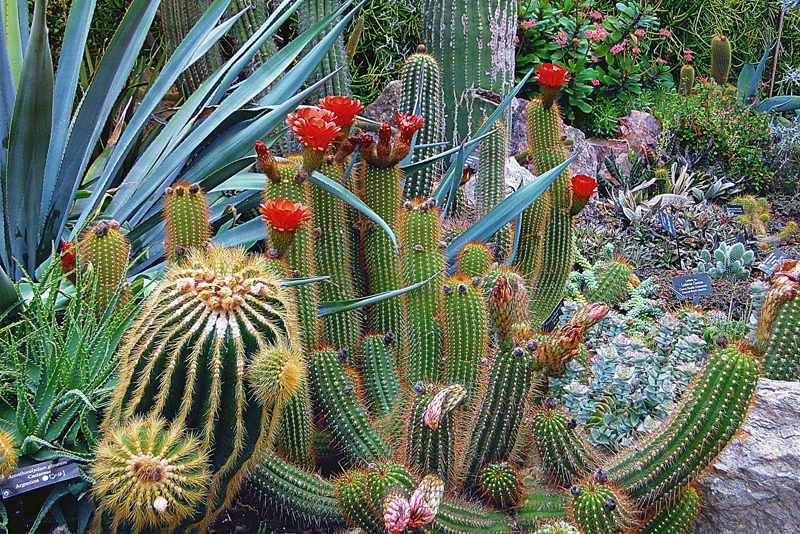 There are numerous species of hardy stonecrops. Here are some of the more garden-worthy ones.

Skagit Gardens introduced 'Lynda Windsor.' This upright plant features gorgeous dark chocolate, elliptic foliage. The small red to pinkish-red blooms appear in clusters two to three inches wide from late July through September. Flower stalks are about ten inches tall. 'Linda Windsor' is about 1½-2 feet wide with an equal spread. It is hardy to zone 4.

'John Creech' is a Siberian species that is quickly gaining acceptance in the U.S. It is also known as Phedimus spurious 'John Creech.' Because there is some question about the species name, it is usually just known as Sedum 'John Creech.'

This tough plant is only two inches in height, but about ½-1 foot across. Its blooms are purple-pink. 'John Creech' is recommended as a ground cover, and for rock gardens. John Creech collected the plant at the Central Siberian Botanic Garden, and samples were distributed from the U.S. Plant Introduction Station. Andre Viette received one, and was so impressed with it that he gave it the name 'John Creech.' Creech was formerly the head of the U.S. National Arboretum in Washington, D.C. The plant is hardy in zones 3 through 8.

Sedum 'Frosty Morn' is a deserving plant. This upright sedum is an attractive variegated cultivar. The foliage is greenish-gray edged with white, which accounts for the name. The lovely blooms may remain white, or become pink with cooler weather. Hardy in zones 3 through 9, it is much-loved by butterflies. I've noticed this plant will send up all-green shoots, which means it is reverting to type. These should be pruned off. Otherwise you end up with a plain-looking plant.

'Pink Chablis' is similar to 'Frosty Morn.' The blue-green leaves are tinged with white along the margins. It only grows to about 1½ feet in height. 'Pink Chablis' can certainly take the cold, for it was discovered at a nursery in Spring Lake, Michigan. In the spring, it may send up a few all-white shoots. Lacking chlorophyll, they die off on their own, so it is considered self-cleaning. No need to prune them.

'Summer Glory' is a vigorous, low-growing sedum, only about six inches in height. This versatile, mat-forming plant makes an excellent ground cover. It can also be used for walls and rock crevices, and as a companion plant for spring-flowering bulbs. The foliage has scalloped edges. Adapted to sun and partial shade, it has star-like dark pink blooms from July through September. Unlike most sedums, this one can be grown from seeds.

Sedum 'Purple Emperor' has bushy, compact dark foliage that is almost black. The red blooms open from July through September.

New for the 2004 season will be several gorgeous sedums. 'Voodoo' has intense-red leaves and neon-red blooms from June through August. 'Voodoo' has a low-mounding growth habit, meaning it is perfect for ground covers. The long-lived plants are hardy in zones 3 through 9.

Sedum 'Carl' is an European cultivar that is being introduced to the U.S. by Euroamerican Propagators. This is an improved form of 'Autumn Joy.' It features rich gray-green foliage, and gorgeous pink blooms in late summer. This is hardy in zones 4 through 11.

Sedum 'Matrona' is a gorgeous, upright plant with large, thick, purplish foliage. It grows to about 1½-2 feet tall with an equal spread. The blooms are similar to those of 'Autumn Joy.' This is hardy here in upstate New York, zone 5.

This site needs an editor - click to learn more!


Editor's Picks Articles
Top Ten Articles
Previous Features
Site Map





Content copyright © 2022 by Connie Krochmal . All rights reserved.
This content was written by Connie Krochmal . If you wish to use this content in any manner, you need written permission. Contact BellaOnline Administration for details.