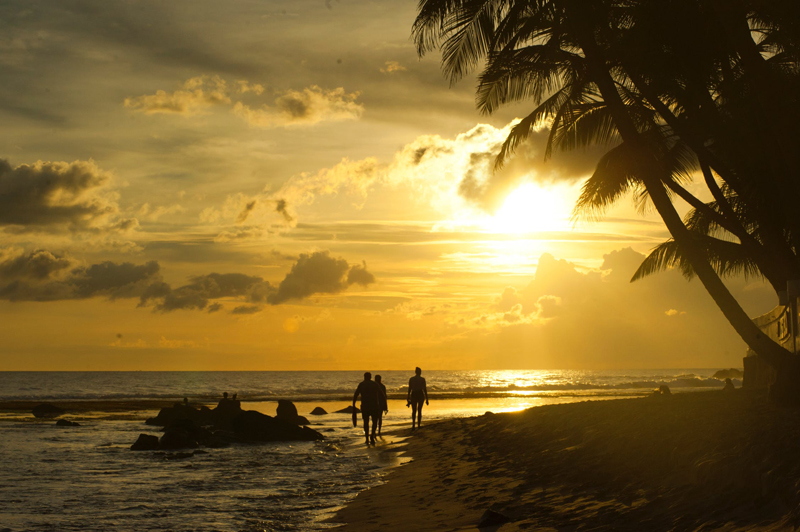 Dine in the Caribbean, at the roadside or at the barbecue, and you will come across macaroni pie. How this simple, stodgy side dish came to be so closely associated with the Caribbean is a mystery, given that none of the ingredients have a distinctly regional flavor; however, ask any West Indian ex-pat what they most miss about home cooking, and macaroni pie will no doubt feature in the top five.

The pie part of the title is misleading – there is no crust, puff or casing involved in macaroni pie. Instead, this filling dish is a local twist on mac 'n cheese, but is baked until a crust forms on the top. You will find macaroni pie served at any respectable cookout, from Trinidad in the south (where it is often served with sweet spinach-like Callaloo), through Barbados, up to Jamaica in the north. In many islands, macaroni pie is a standard feature of Sunday lunch, but as with all things, the tradition has inevitably given way to more modern habits.

Macaroni pie is simple and cheap to make. Combine a ubiquitously stored dry pasta with a cheese sauce and throw in whatever's left over for spice and flavor, whether its peppers, bacon, corn or peas.

The pasta is straightforward elbow macaroni, but nowhere does it say in the rule book that this is written in stone. The dish works just as well with spaghetti, penne or shells. The spirit is to raid whatever is in the store cupboard. Once the pasta is boiled al dente, drain and butter. Make a simple roux by melting a few chunks of butter and working in flour over heat. Once the flour has been absorbed, pour in milk, stirring continuously, until you have a smooth sauce. Finally, throw in some grated cheese – pepperjack, cheddar or emmental, the stronger and sharper the better. You know have your pasta base and your sauce; spice it up with a variety of options from here on - scallions, tomatoes, onions, sweet corn, chopped hot dog, mushroom, bacon, chopped hamburger. Just pour the cheese sauce over the pasta, mix well, and scatter on the extras. Pour this all into a baking dish and bake at 350-375 for 30-40 minutes until you have a brown crust on top and the 'pie' is consistent enough to slice.

The most common complaint is a pie that is too smooth, so it's worth reducing the milk and increasing the cheese proportions until the desired consistency is achieved. The pie is delicious hot or cold and, as with all things Caribbean, goes perfectly with a few dabs of hot sauce, or ketchup.



Related Articles
Editor's Picks Articles
Top Ten Articles
Previous Features
Site Map





Content copyright © 2023 by Nick Marshall. All rights reserved.
This content was written by Nick Marshall. If you wish to use this content in any manner, you need written permission. Contact Nick Marshall for details.