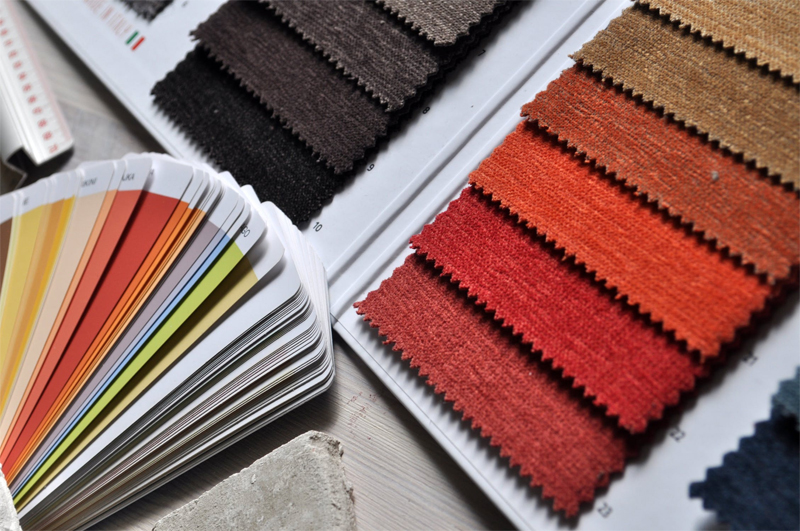 With the coming of a new year, perhaps it's time to devote some time to your local charity. And if you're a quilter, you can make quilts AND help chairty at the same time!!

If you've been quilting for a while, you most probably have created a large stash of fabrics, and you may be starting to wonder what you're going to do with it all?

I've been quilting since 1976, and I have a stash of fabrics I couldn't jump over. Sure, it's a varied stash with all sorts of genres of fabrics but I do know in my heart of hearts that I'm never going to use all that I have. I do try to use my stashed fabrics in every project but always find that I need to supplement with newer fabrics. This of course helps to give the project a "modern" look.

So… back to the stash. I have realized that there are many things that I can do with my fabric stash, using both teeny weenie scraps that I cannot bring myself to throw out and the larger one meter plus pieces. I've realized that with little expenditure of time and money I can create articles to help others to improve their day to day living. This list includes both people and animals.

My contribution to charities includes making quilts for the needy. I have been involved with the Linus Project for about 5 years. We make quilts for any "children in need" and we supply a number of charities with quilts for their children and growing teenagers. Groups such as women's refuges, Oncology and Children's wards of all the major hospitals in our city, a number of hospices and a small number of overseas orphanages and homes for homeless children. One such group that we have recently donated quilt to the students of a number of Special Schools (Schools for the intellectually and physically disabled children and young teenagers). Each child receives a quilt from Linus, usually around Christmas, and these quilts are topped up throughout the following year for those students who commence in that time.

I was lucky to see some photos of the distribution of these quilts at a particular school recently, and one couldn't help getting a little teary, seeing these lovely children, almost bursting with excitement and barely being contained by their carers, waiting to be presented with their quilt. These quilts go everywhere with these students – to physical therapy, into class, accompany each student on excursions and medical appointments and are simply always within easy reach.

My contribution to the Linus Project is as a "finisher". I always considered myself as a "topper". Someone who makes quilt tops. But to my surprise I actually enjoy finishing the quilts. My job is to put the finished tops, (beautifully pieced together by other quilters), batting and backing together, quilt the three layers together and then bind and label the quilts. I then pass them back to the co-coordinator who arranges for these quilts to be delivered to where ever they are needed at the time.

Another type of fabric gift that I make is the "Blankets of Love" which are little soft mini quilts that are given to grieving parents by hospital staff, after the unfortunate death of their newborn baby. These little blankets are also given to parents who have had a still born child. The quilts can be any pattern or colour as the parents choose the quilt they like and tastes vary. The blankets can be anything between 10" square to 24" square. These blankets are usually made from a fabric top, and soft flannel backing. There is no need to quilt these, as they need to be soft and able to be wrapped around a tiny baby. I sometimes embroider a pretty heart or bluebird on the top fabric. The babies are wrapped in the quilts and presented to the parents where they are given as much time as they need to say their goodbyes. The parents can then choose to leave the baby wrapped in this Blanket of Love or to take the quilt home with them as a tangible reminder of their darling loved one.

Humidicrib Covers are required by neo natal units to cover the humidicribs that contain precious little souls fighting for their lives. They need to be 16 inches wide any anywhere between 22 and 24 inches long. They can be made from any material, cotton, cotton/poly blend or flannelette with a reasonably light batting. The overall quilt needs to be light in weight. The backing of the quilt should be a light pastel colour but can be any colour on the front of the quilt. These covers are given to the parents when they finally take their bundle of joy home.

It gives me a real buzz to contribute my excess time and fabrics in this way. By volunteering my time and some fabrics and batting, I am contributing to improving the quality of life for these very special individuals. But remember, you don't have to make any quilts if you are time poor, just donating these much needed fabrics, backings and battings to your local quilt group that is making for charities is a wonderful way to help out. Of course, Linus is only one of thousands of charities that receive quilts from generous quiltmakers all over the world. Not only are quilters the best problem solvers in the world, but we're the most generous. Take a bow all of you!!

What about the needs of our four legged friends? How can our unused stash of fabrics help them? I make Cat and Dog beds for my local Animal Shelter. They are received with appreciation and gratitude from those who work in the shelters.

Making Cat and Dog beds is a fabulous idea of putting those teeny weenie scraps of fabric to good use. By taking a used pillowcase and filling it with scraps and strips of fabric you can make a very comfortable and hygienic bed for cats and dogs who find themselves in animal shelters. You can even use your scraps from current quilt projects. You can make a plain muslin bag about the shape of a pillow case, or you can use an old pillow case you no longer need. Pin the top edges to your sewing table (so it becomes the scrap bin). Fill it up with all the useless scraps you manufacture during your creating. When the bag is almost full, about ¾'s or so, sew up the bag really well and puff the scraps out evenly throughout the bag. These bags need to be soft but not stuffed to the top. They make great beds for cats and dogs. They can be washed over and over and they provide a nice soft spot for the animals to rest. Your local animal shelter would be very grateful to receive them. Perhaps you could contact your local animal shelter, ask them how many they would want and make it a project for your quilting group.

I'm interested to hear what you are doing with your unused stash of fabrics. Please go to the forum link and tell us what you're doing to help the needy in your community. I'll also include a link to the Linus Project, which is a worldwide charity. This site gives details of local chapters in your country.



Related Articles
Editor's Picks Articles
Top Ten Articles
Previous Features
Site Map





Content copyright © 2022 by Judie Bellingham. All rights reserved.
This content was written by Judie Bellingham. If you wish to use this content in any manner, you need written permission. Contact Judie Bellingham for details.