Public Speaking and Mental Blocks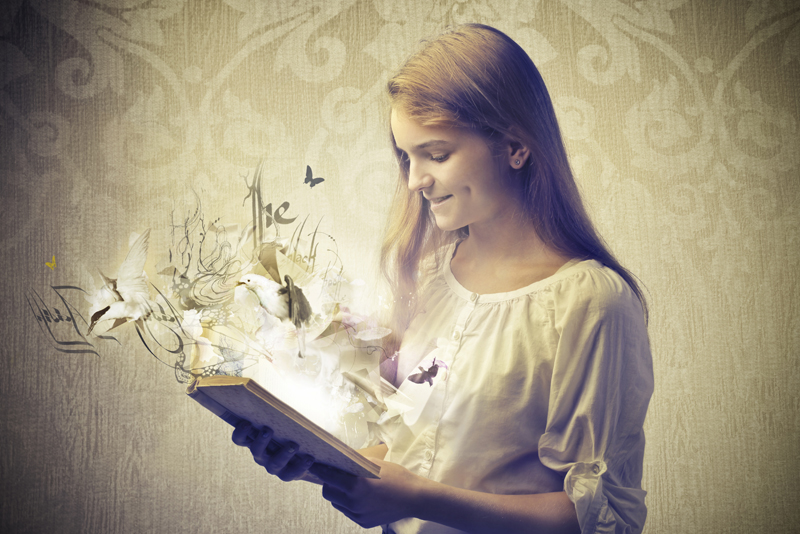 Public speaking has always been at the top of phobia lists. Everyone gets stage fright or performance anxiety to some extent. Worse still is getting a complete 'mental block' during your talk, whereby you just cannot remember what you were going to say next, and even wonder what you are doing on that stage!
This can happen to anyone in front of an audience. You could be singing and completely forget the next line. You could be an instrumentalist and suddenly realise you do not know where you are in the music. Why does this 'mental block' occur? Some believe that it is caused by:
* The fear of rejection
* The fear of humiliation
* The fear of not knowing what to expect
* The fear of what people may think of you
* The fear of what questions you might be asked
* The fear of coming across with a lack of confidence
The good news is that you CAN get rid of all those fears and this will minimise (and even prevent) any mental blocks. Here are some personal development tips for overcoming those fears:
Practice!
Performance anxiety that then leads to a mental block is usually due to not having practised enough and therefore not being 100% sure of your presentation. If you have not prepared fully you will worry about certain sections as you get to them and that is when the 'blocks' begin.
Personal mentors and professional mentors constantly say "Practice, practice, practice!" but have you considered what that really means? Musicians preparing for a recital would play through their entire programme every day for at least a month in advance. This allows everything to sink into the subconscious so that on the day, your brain is totally ingrained with what is to happen. If you were to approach your talk or presentation in this way, by the time the final day arrived, you would know it off by heart.
So practising does not mean running through your talk a couple of times before the event, but practising in the way that musicians do. It also means practising with a LIVE audience, e.g., family, friends, colleagues, strangers, etc. You need to experience trying to concentrate on your talk whilst part of your brain is thinking about the people in front of you.
Mannerisms
When you are practising always ask for feedback from your self development mentor (or anyone!) as this can be very enlightening. You may find out that you always say "um" after every sentence or scratch your head before each new topic. Some mannerisms can turn an audience off and you will feel their disinterest as you are speaking. Once you are confident that there is nothing a real audience might be irritated about, that is another fear out of the way.
However, you may have a mannerism that is inherent to you, e.g., you may move your hands passionately as you speak. There are two schools of thought regarding this. Some feel that if you move as little as possible, that restraint shows professionalism and confidence. Others feel that if it is in your character to speak with arms flying then you should do this on stage too as this is the 'real you' and this, in turn, will relax the audience.
Breathe
As you are waiting to go on stage you find that as the time nears, your breathing becomes faster and more shallow. Changing your breathing in the following way will calm you and helps you to stay relaxed: very slowly, breathe in through your nose and out through your mouth. This will settle your nerves whilst you are waiting to go on stage. Once in front of the audience, take one or two more breaths like that to compose yourself before you start. (This may seem like an eternity to you. In reality, it only lasts a few seconds but is very powerful and gives you an air of quiet composure.)
Bullet points
Memorizing speeches can result in freezing on stage. At the same time, you do not want to read your entire talk from a script. It is best to jot down the salient points on small, hand-held cards say and talk around each one in your own words. The advantage of this is that your natural passion comes out and the audience sees the REAL you.
Mistakes are OK
Perfectionism can be very destructive. If you go on that stage telling yourself that you must not make a single mistake or must not have a mental block, your anxiety will ruin your presentation. For your own personal growth and success, understand that everyone makes mistakes. More importantly, realise that the audience knows this. They are not looking for a 'word perfect' talk or a 'note perfect' recital. They want to enjoy listening to you presenting from the heart.
If you do have a mental block, act like it never happened as only YOU know you had a momentary lapse. Use those few seconds to have a sip of water say. This will be enough for you to regain your focus. Once you realise that you have everything in hand to cope with a block if it happens, this in itself is reassuring and can prevent the block in the first place.
Enjoy yourself
Make the talk enjoyable for the audience and for you. If YOU are not excited about your work, your audience will feel the same. During your presentation include interesting facts that capture their attention and shows your true character. If you are actually enjoying what you are talking about you are less likely to falter.
Sleep
Mental blocks are more frequent if you are not physically and mentally rested. Ensure you get a good night's sleep before the event.
Public Speaking and Mental Blocks - Self Development Summary
Prepare for your talk or presentation using the self-help tips above and you will minimise and could even prevent mental blocks. You will also find that you will no longer fear events. You will begin to look forward to them with a confidence and self worth that makes you sparkle on stage.
To receive further articles do visit the 'FREE Self Development Newsletter' link below. For my Background, Passions and why I write articles like these, see:
Dr JOY Madden
You Should Also Read:
Dr JOY Madden
FREE Self Development Newsletter
Other SELF DEVELOPMENT Articles


Related Articles
Editor's Picks Articles
Top Ten Articles
Previous Features
Site Map



Follow @WorkwithJOY
Tweet



Content copyright © 2023 by Dr JOY Madden. All rights reserved.
This content was written by Dr JOY Madden. If you wish to use this content in any manner, you need written permission. Contact Dr JOY Madden for details.