Dietary Fats And Endometriosis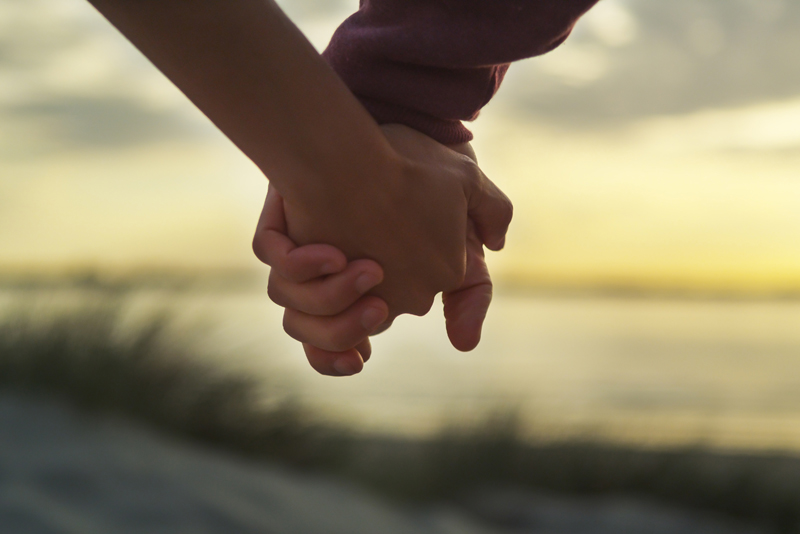 Endometriosis is a leading cause of infertility and the prevalence of this condition may be directly connected to modern nutritional habits. The good news is that improving your diet may have a profound effect upon endometriosis symptoms - and may reduce the chances of endometriosis recurring after laparoscopy.

One of the biggest nutritional culprits in the widespread occurrence of endometriosis is thought to be poor quality dietary fats and oils. The kinds of fats which you eat daily may determine - to a large degree - the amount of inflammation that you produce within your body and the way in which endometriosis spreads.

In a study (1) on the connections between endometriosis and diet, Harvard researchers examined data from the 12 years of the nurses health study. They discovered that women who were in the top fifth percentile for consumption of omega-3 fats were 23% less likely to be diagnosed with endometriosis. It would seem that fish and fish oil may be one of your best dietary allies when endometriosis is your diagnosis.

This study also demonstrated that as dietary omega-3 fats increase and replace other sources of fat, the incidence of endometriosis may drop by 50%. However, regarding animal fats and trans fats these researchers discovered that the opposite may be true:

"Women in the upper fifth of animal fat intake had a 20% greater risk of endometriosis..."

"...and specifically a significantly increased risk of nearly 80% with palmitic acid intake." (from meat and diary)

Similarly, women who were in the highest category for trans-unsaturated fats were 48% more likely to be diagnosed with endometriosis. The study concluded that:

"These data suggest that specific types of dietary fat are associated with the incidence of laparoscopically confirmed endometriosis, and that these relations may indicate modifiable risk."

"This evidence additionally provides another disease association that supports efforts to remove trans fat from hydrogenated oils from the food supply."

Previous studies have shown that women who consume fish oil have less symptoms of menstrual pain (dysmenorrhea) and that women who eat high levels of red meat have a higher incidence of endometriosis. Animal studies have also shown that when endometrial implants are surgically placed into endometriosis-free animals, fish oil is able to prevent or minimize the spread of the disease.

In a separate study evaluating the effects of dietary fats upon inflammation it was discovered that consumption of trans-fats increased levels of CRP - a blood marker of inflammation - and that diets rich in oleic acid - the primary fatty acid in olive oil - decreased inflammation levels evidenced by a drop in IL-6. This study concluded that:

"...dietary fatty acids can modulate markers of inflammation..."

Clearly, you may need to think about cleaning up inflammatory producing fats and oils in your diet if you are trying to conceive and have endometriosis. Similarly, if you have unexplained infertility which may be caused by hidden endometriosis you may also want to do a re-think about the quality and quantity of fats in your diet.

So, how to effect a good clean-up? Much of the hydrogenated fat in our diets comes from crackers, commercially produced baked goods, fried, fast-food and deep fried foods. Trans-fats are hard to avoid if you eat fast food because you may not get the opportunity to label-read.

Palmitic acid which was associated with an increased risk of endometriosis is present in both meat and dairy foods which may indicate that a vegan + fish diet might be helpful. A dietitian can help you to construct a healthy anti-inflammatory diet and make sure that your nutrition is well-balanced. Here is a quick overview of a few simple dietary tweaks which may help to make your diet more endometriosis-friendly:

Switch to cold-pressed olive oil or coconut oi for cooking and only heat oils gently.

Do re-think on crackers, crisp-breads, breads, cakes, cookies, flat breads or other baked goods which contain trans-fats

Ask your physician about taking a good quality fish oil or krill oil supplement.

Consider including wild salmon in your diet a few times a week.

Think about switching to grass-fed beef if you eat red meat, grass-fed meats may have more omega-3 fats due to the animal's all grass-diet.

Think about choosing organic, pasture-grazed meats and dairy - free from growth hormones - to reduce your intake of synthetic estrogen and growth hormones which may also aggravate endometriosis.

If you choose to reduce the dairy foods in your diet, be sure to ask your physician first and ask a dietitian for advice to construct a healthy well-balanced diet. It is important to replace calcium from dairy foods with an appropriate supplement, your physician can help you to know the right amount for your needs.

Making your diet more endometriosis-friendly may improve your fertility and reduce re-growth of endometrial implants after surgery, it is very important to ask your physician before making any radical changes in diet. Some of the fertility physicians that I work with often recommend dairy free diets to women with endometriosis, where as other physicians may not be aware of the merits of this way of working. A holistic fertility physician can be a big help when you need to get to the roots of your fertility troubles.

This article is intended for informational purposes only and is NOT intended to diagnose, offer medical or nutritional treatment or replace medical or nutritional advice for which you should consult a suitably qualified physician or dietitian.

Would you like articles like this delivered to your email weekly? Sign up for the BellaOnline infertility newsletter, it's free and you can unsubscribe anytime you like. The link is below.

References:

(1) A prospective study of dietary fat consumption and endometriosis risk Human Reproduction. 2010;25(6):1528-1535. Missmer, et al.

(2) Dietary fatty acids affect plasma markers of inflammation in healthy men fed controlled diets: a randomized crossover study, American Journal of Clinical Nutrition, Vol. 79, No. 6, 969-973, June 2004. Baer, et al.




Related Articles
Editor's Picks Articles
Top Ten Articles
Previous Features
Site Map





Content copyright © 2022 by Hannah Calef. All rights reserved.
This content was written by Hannah Calef. If you wish to use this content in any manner, you need written permission. Contact Hannah Calef for details.