The Spring-Blooming Easter Cactus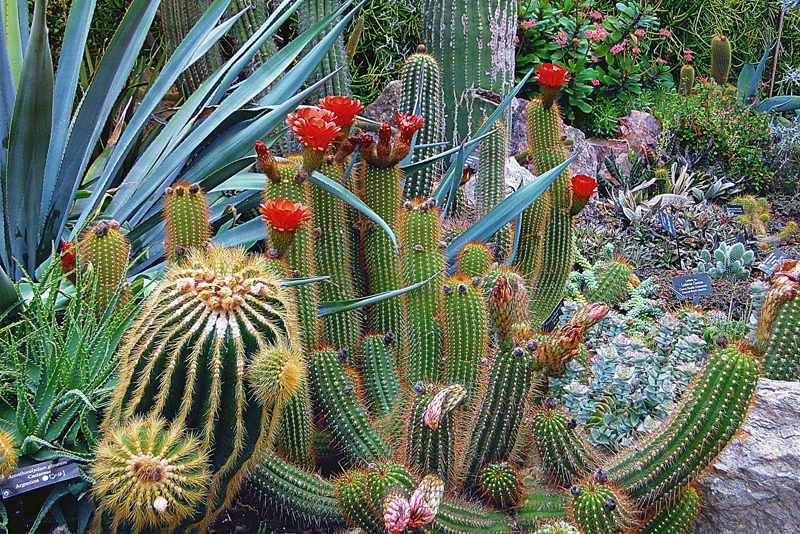 Certain plants are associated with Easter. Though the Easter lily is commonly sold at that time the spring-blooming Easter cactus is also available.

Some people may confuse the Easter cactus with the Christmas cactus. They require the same sort of care. All of the holiday cacti are short day plants, meaning they'll bloom when the days are short.

Though all the holiday cacti may look somewhat alike there are ways to tell them apart. Easter cactus has pointed margins. This contrasts with Christmas cactus, which has either scalloped or rounded leaf margins.

The Easter cactus is a very attractive plant with long-lasting colorful blooms. Some varieties are particularly floriferous, and can have as many as 60 flowers.

The flower color depends upon the cultivar you buy. They're available in a range of colors, such as various pinks to red. A white-blooming variety is also available.

The Rose Easter cactus has delicate rose-colored petals with a deep rose pink throat. Other features add extra color to the Rose Easter cactus, including the deep pink filaments, and yellow anthers. The Rose Easter cactus, which was discovered in Brazil in 1911, is a slightly different species than the ordinary Easter cactus. Depending on the gardening reference you consult the Easter cactus is known as Rhipsalidopsis gaertneri or Schlumbergera bridgesii. On the other hand the Rose Easter cactus is Rhipsalidopsis rosea.

The Easter cactus and its relatives, the other holiday cacti, are known as jungle cacti. This means they were originally growing in the trees of the jungles.

Generally Easter cactus has a cascading, trailing habit with flattened jointed segments. Usually the plant doesn't begin to trail until it is about a foot in height.

So far as care is concerned, the Easter cactus is a carefree plant. Its needs vary depending on the time of year. As soon as the danger of frost is past it can be taken outdoors for the summer. Normally I hang it in a tree where it will get plenty of shade. If the pot is left on the ground, slugs can be a problem. While outdoors I keep them evenly moist and fertilize about once a month. Though the plant is hardy to 28 degrees Fahrenheit, I bring it indoors before autumn frosts.

The Easter cactus has a resting period from October until February. During that time it prefers a cool place, around 55 degrees Fahrenheit. During this time the soil should be allowed to dry slightly between waterings.

Regarding indoor care the plants generally should be kept moist. They do best if the temperatures are around 70 degrees Fahrenheit during the day and about five to ten degrees cooler at night.

Beginning in February the plant begins to develop its flower buds. To help it do this properly keep it cool and relatively dry until you can see the buds. If possible lower the temperature to help induce flowering. If it is exposed to cool temperatures of 50-55 degrees Fahrenheit this will induce flowering. Assuming temperatures can be lowered in the evening, this will help it to bloom.

Once the plant shows signs of buds you can move it to a warmer room with bright light. When the plant is flowering be careful to not overwater it. This can adversely affect flowering. Do not fertilize the plant when it is blooming because this will interfere with flowering. Normally Easter cactus will bloom from April through May. When it's blooming it should be kept in a room where the temperature doesn't go below 60 degrees Fahrenheit.

Regarding potting soil, the best choice is a quick-draining, peat based one. This will prevent overwatering.

Though Easter cactus can survive for short periods in very low light indoors they do best with bright indirect light. Too much sun will burn the plant.

It's easy enough to grow your own Easter cactus from cuttings. Break off some of the segments and allow them to dry for 24 hours before planting them.

Celebrate Easter with appropriate plants like the cheerful Easter cactus.



This site needs an editor - click to learn more!


Editor's Picks Articles
Top Ten Articles
Previous Features
Site Map





Content copyright © 2023 by Connie Krochmal . All rights reserved.
This content was written by Connie Krochmal . If you wish to use this content in any manner, you need written permission. Contact BellaOnline Administration for details.