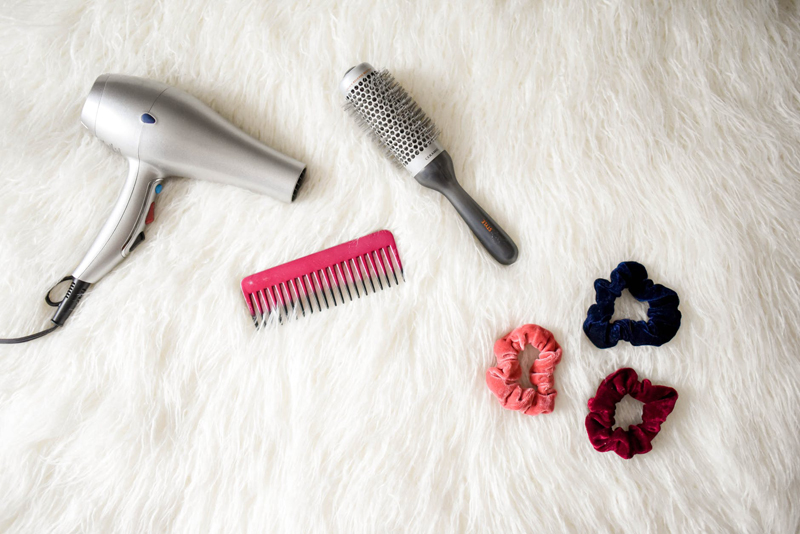 What's up with dread locks? This is a look that has been sometimes stereotyped as the angry, militant and drug-user element and popularized by Reggae legend Bob Marley, civil rights activist Angela Davis, and Whoopi Goldberg. Will it now become a designer fashion trend?
The art of Dread Locks dates to ancient Caribbean Islands and then to the 1920s and the founding of the religion Rastafarianism. The Rastas outlawed combing or cutting of hair. The name was adopted in response to nonbelievers' dislike of the style. In 1975 Bob Marley, pioneer of Reggae music, popularized the term with his song "Natty Dread". Natty referring to the knotty texture of the style. By the 1990's the Dreads were becoming a trend among those desiring an individual, non-conformist look. The clothing style of a Dread Lock wearer is usually found to be very simple and not at all trendy. Yet, Dreads were recently seen in New York City on high fashion runway models. During the Spring/Summer Fashion Trend releases, models for Christian Dior wore the full Dread Lock style tied up into elegant "headdresses." Gucci models went with a modified Dread feeling worn down and straight.
The look is easiest achieved on hair that is very curly naturally with lots of texture
but can be created on straight hair. One method used to achieve the dreads is with a
dread perm
. This is done by backcombing the hair, twisting it into sections, applying solution and deliberately over-processing it. The hair is then twisted while applying a wax or pomade. The client is advised not to wet the dreads for the first month. They can be washed every two weeks after that. Conditioner must never touch the hair and it should never be combed. Wax is applied weekly. Dread perms usually start at about $175.00 with maintenance costing about $50.00 an hour every three or four months.
Since dread perms are purposely very damaging to the hair, some Dread Lock enthusiasts recommend taking the time to
create the Dreads by hand
, teasing and twisting with beeswax to lock them in and keep the hair lubricated. Fully dreaded locks develop over time and can take anywhere from six months to four years. Formed by the constant movement, the hair continues to tangle until a mat is formed. Hairs that, otherwise, would fall out naturally stay in the lock causing it to thicken. The wax is not water-soluble so the hair may be shampooed to keep it clean. It should never be conditioned or combed.
It is said that the best Dreads are started short, about five or six inches, and grown long
Instant long swingy locks
can be achieved with the use of Dread extensions that are woven in while creating the style and eventually become a permanent fixture.
When considering this fashion trend the reader is asked to consider that, once fully dreaded, the mats cannot be removed and do not "grow out". They must be cut out. If you are not willing to make the commitment
temporary Dreads
, for a special occasion, can be created using the same technique, substituting gel for the beeswax. With careful combing to remove the teasing, these Dreads may be washed out.
For a more detailed history of dreads check this site.
Perfect Dreadlocks.com
(
Note from a reader: Dreadlocks did not start on the Caribbean Islands. It is from Africa, dating back before slavery began. Many African Kings and Queens wore this style.It was, however, brought to the world view by Rastafarians and made popular by the late great prophet of Jah musik, Robert Nesta Marley!!
)
This site needs an editor - click to learn more!


Editor's Picks Articles
Top Ten Articles
Previous Features
Site Map





Content copyright © 2022 by Lynne Chapman. All rights reserved.
This content was written by Lynne Chapman. If you wish to use this content in any manner, you need written permission. Contact BellaOnline Administration for details.