Quilters Quarters Newsletter & Photos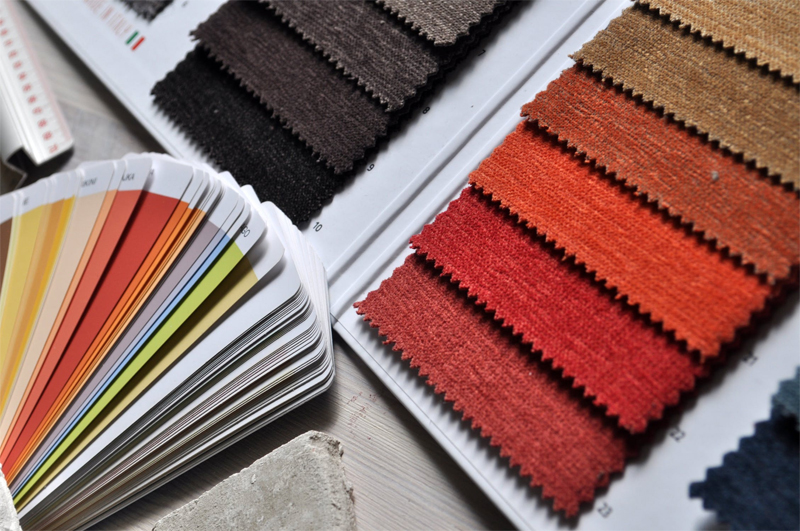 Hi everyone, it's the middle of the week again and a chance for me to say hello to you all. I do hope this newsletter comes to you at a time where you can find a few minutes to have a browse at the goodies I'm attaching this week. I have lots of fun gathering stuff from all over and I do hope that some of it can come in handy for you at some stage in your quilting journey.
I've had a request from a long time subscriber to my newsletter. My friend Lynn has sent me a photo of a quilt that she's keen to have identified. In her email to me she says –
Hi Judie. I wonder if you can give me a hand on figuring out the name of this really old quilt. I've been checking some of my quilt books but can't seem to see the design in them. It sort of reminds me of the tree of life block but there is no trunk????Thanks for your help Lynn.
Here's the photo of the quilt
My friend Lynn is from Calgary, Canada. So I'm posting this photo on the Bellaonline Quilting website for you all to see and hopefully we'll come up with an answer for Lynn.
I posted a useful article on the site last Sunday. I thought it might be handy to have a conversion chart converting metric measurement to imperial measurement. I did this especially for those of you around the world who have to struggle with metric measurements. Here in Australia we measure fabric by the metre (and centimetres), yet we sew and cut in quilting using inches. Very multi-talented I know, but it's a real bug-bear sometimes. I imagine there are a number of countries, especially in Europe that still struggle with metric. So here's a link to that article:
https://www.bellaonline.com/articles/art1321.asp
We've had lots of fun on the forum this week. I started the ball rolling with a Patchwork Alphabet Soup. We are up to W at the moment and we've had some stunning contributions. I'd like to say thankyou to: Brendy, Dewdrop38, Bakas12, BevY (who I know to be a real scrapper!!),GrannyH, Toni Kay, supergran, gammy, msbaby, kt53sews, rainy3, and Laughing Rain, for contributing to the fun. I really have enjoyed this bit of a distraction, and I can't wait for the finish at Z. Then we'll have to think up something else to occupy our minds. Any ideas?
Here's the link to the fun we've been having: https://forums.bellaonline.com/ubbthreads.php/topics/711598/1
So onto my goodies for you this week. Have fun with them.
https://maidenjane.blogspot.com/2010/04/oversized-beach-tote-in-urban-green-and.html oversized beach bag
https://www.chicaandjo.com/2010/12/10/postage-stamp-holder/ great idea to stop your stamps from being crushed in your handbag
https://mythreesonsknit.blogspot.com/2010/05/hexagon-needle-book-tutorial_1452.html This could be a good idea for a gift for guild members
https://sewtotallysmitten.blogspot.com/2010/08/tic-tac-toe-tutorial.html big tic tac toe game to make
https://dollarstorecrafts.com/2011/01/cupcake-pin-cushions/ I know, I know, ANOTHER pincushion. But this one is sooooo cute!!
https://wewilsons.blogspot.com/2011/01/dolls-and-their-clothes-super-easy.html just what us "non sewer" grannies need, simple easy instructions for making dolls clothes!
https://www.ludlowquiltandsew.co.uk/Jelly_Roll_Quilt.html here's a simple Quilt made from Jelly Rolls
https://sew4home.com/tips-resources/sewing-tips-tricks/380-how-to-measure-for-a-round-tablecloth here's a quick tut on how to measure for a round table cloth
https://craft-with-confidence.blogspot.com/2011/01/rockin-boy-slippers-tutorial.html here's my slipper fetish again, but these are terrific
That's all from me this week. I hope you find something of interest in this newsletter. If you've got time, drop me an email via the newsletter front page – I love hearing from my readers. Tell me what you're up to these days.
Till next week, keep you needle loaded and fingers busy!!
Cheerio for now
Judie Bellingham
Editor
www.bellaonline.com/site/Quilting


Related Articles
Editor's Picks Articles
Top Ten Articles
Previous Features
Site Map





Content copyright © 2023 by Judie Bellingham. All rights reserved.
This content was written by Judie Bellingham. If you wish to use this content in any manner, you need written permission. Contact Judie Bellingham for details.