Even Experienced Travelers Learn Tips from Books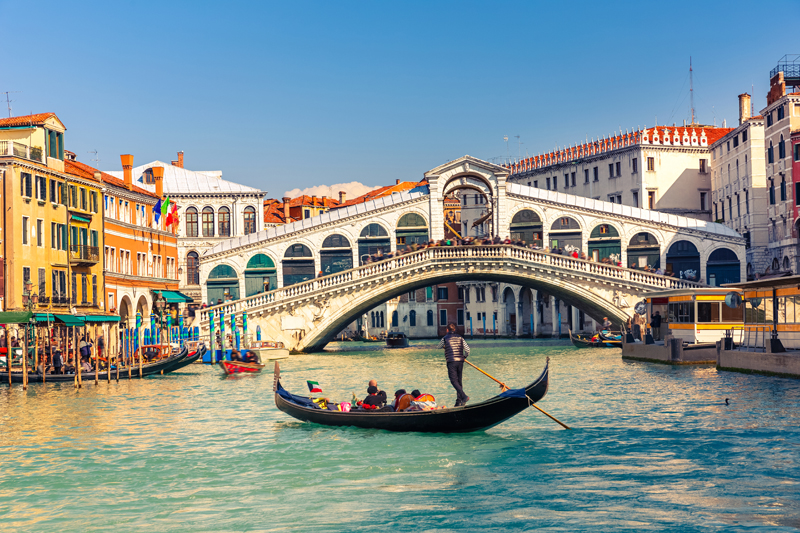 I spend a lot of time on the road, so I thought I knew all the tricks of the trade. But two books, "Smart Packing for Today's Traveler" and "101 Tips for Women Travelers" taught me a lot of ways to make my travels smoother.
Best yet, one of them is free, published by people who certainly do know their way around the world: Grand Circle Travel and Overseas Adventure Travel. 101 Tips for Women Travelers, edited by Harriet R. Lewis, is a slim volume, but packed with travel tips from their worldwide staff and those who have traveled with them. Well organized by subject, from planning and packing to social advice and photo tips, the book suggests many things I always do and advise readers -- such as bringing various forms of access to money, covering cameras with plastic shower caps and carrying copies of all prescriptions.
But many of the tips were new ideas to me. I knew the many uses of lavender oil, but it never occurred to me to carry a small bottle with me on the road. It can repel insects, prevent fungus, restore hair gloss and create a relaxing bath at the end of a stressful day – all in one little bottle. I learned to store my luggage with a fabric softener sheet to prevent musty smells, to wrap duct tape around a pencil to take up less room, and that many places will not accept even slightly damaged or wrinkled US bills for currency exchange. I also learned how to concentrate shampoo and to use bubble wrap to fill that empty baggage space I'm saving for the return trip.
The best idea of all, I think, is to use colored paper when printing boarding passes, so they are easy to find amid itineraries, hotel reservations other paperwork. Such a simple thing – why didn't I think of that? In fact, since I keep a pack of mixed pastel copy paper on hand, I plan to use different colors for each type of document and save that irritating paperwork shuffle at registration desks and car rental kiosks.
Along with the tips are interesting stories of the women who have traveled before me, from the Queen of Sheba and Eleanor of Aquitaine to high-altitude climber Barbara Washburn. A couple of charts are worth copying, too: measurement conversions and international clothing sizes.
Request your free copy of 101 Tips for Women Travelers from
Grand Circle Travel
Smart Packing for Today's Traveler by Susan Foster is larger, 246 pages on how to pack for business and leisure travel. You might think that is excessive, but it is fully illustrated and covers packing for women, men, children and infants, as well as a lot of travel how-to tips connected with items she suggests bringing. She also covers different kinds of trips – business, sports vacations, resorts, cruises, etc.
Of course every traveler – me included – will find much to disagree with in its pages: I personally think rolling clothes (unless, perhaps, you'll be living out of a backpack) is daft for many reasons. And the suggestions of things to take simply prove that one woman's necessities are another's excess baggage. But the author makes a good case for every choice, even though she clearly carries more luggage than I do.
The descriptions of various fibers are excellent and very helpful in planning a travel wardrobe, and the author considers details I never would have thought of – for example, where to pack the heaviest items in each type of luggage for optimal balance when wheeling of carrying.
An accompanying
website
keeps up with the ever-changing world of checked luggage charges, providing instant update to the information in the book.
Like 101 Tips for Women Travelers, Smart Packing has some inspired tips that I have already adopted into my travel plans: putting your photo on your luggage tag for instant proof of ownership, and taking a photograph of your luggage and your claim tag with your phone or pocket camera. And yet another good use for those plastic shower caps – they make perfect shoe covers, protecting clothing from the shoes without taking up the space of shoe bags.
She also suggests for those who layer folded clothes, as I do, using dry cleaners' bags to separate layer of like items. That way if you need a blouse, you can lift the skirt layer off in one stack and replace it afterward without disturbing the packing.
And with some airlines now weighing heavy-looking carry-on items (and limiting the weight to as low as 10 pounds), a brilliant tip for those who carry their heaviest items in their briefcase, is to put the briefcase inside a handbag-style tote bag, which makes it look lighter and provides a spare bag to put coat or jacket in for overhead bin storage.
Good travel tips include carrying a copy of important medical records on a USB stick, and putting a list of all frequent flyer and loyalty program numbers and toll-free phone numbers for preferred hotel chains and airlines in your permanent travel wallet, in case missed flights or delays require rebooking or unexpected layovers.
This is only a sampling of the useful information and practical tips in Smart Packing for Today's Traveler, and after reading it through, I changed my initial opinion that I already knew everything I needed to know about packing for travel.


Related Articles
Editor's Picks Articles
Top Ten Articles
Previous Features
Site Map





Content copyright © 2022 by Barbara Radcliffe Rogers. All rights reserved.
This content was written by Barbara Radcliffe Rogers. If you wish to use this content in any manner, you need written permission. Contact Barbara Radcliffe Rogers for details.