Conditioning your hair properly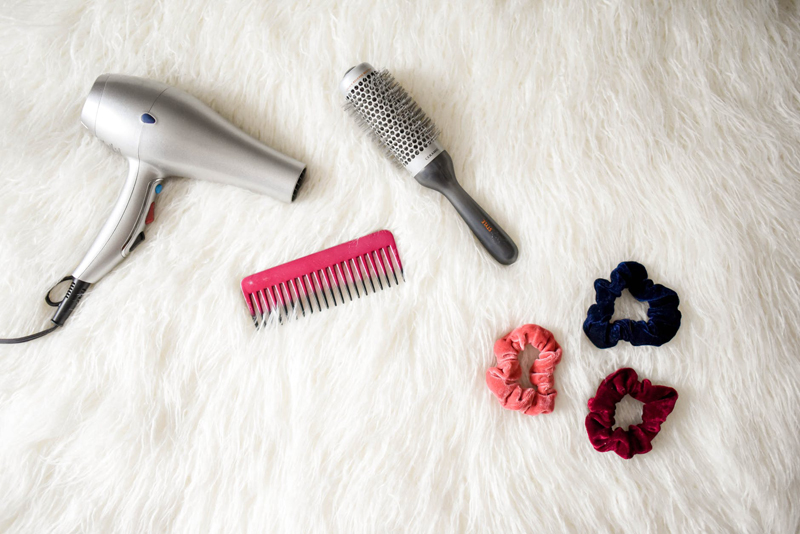 It may seem like it is something simple to do. You condition your hair all the time. The question you should be asking yourself is: Am I conditioning it properly? There actually is a correct and incorrect way to condition your hair.

To begin, you need to have the proper supplies. You will need a towel to dry your hair. You will need a place to get your hair wet, also known as a tub, shower, sink, bucket, or body of water. You will need a conditioning agent such as a hair conditioning bar, a conditioning butter, a natural oil, or Conditioner. And finally, you will need a head of hair to condition. That last one is important!

You need to read the directions for the conditioner you will be using on your hair. In this case, I will be using the example of a professional conditioner. The directions say to apply a small amount to damp hair after cleansing and massage in. Some may wonder what a small amount is. This is always a point of contention because every person's idea of small is different. We will use United States coin money as our gauge to better understand sizing for this article. Small for our purposes will be a US quarter.

To start the conditioning process you will need to get your head of hair wet and cleanse it. If you are unsure how to cleanse your hair, be sure to check out my previous article on Properly Cleaning Hair. Water temperature doesn't really matter at this point, but to get a better cleansing action, and therefore a better conditioning action, warm water is better. After you have wet the hair, remove excess water with your hands. Too much water will dilute your conditioner before it is worked into the scalp. After your hair is damp to wet, apply a quarter size amount of your conditioner to your hand. Spread the conditioner between your two hands to evenly distribute it. Using both hands, start working the conditioner into your hair starting at the ends and working upward. It is NOT important that you get conditioner to your scalp because during the massaging process you will get enough conditioner on your scalp to moisturize and not overdo it. Using the pads of your finger (not the fingertips) massage the conditioner in a circular motion into your scalp and hair. Continue to do this until you have massages thoroughly the whole head. Now, you will rinse the hair. Under lukewarm to cool water, thoroughly rinse the conditioner out of your hair. It is important not to use overly warm to hot water to rinse conditioner out of your hair. This will keep the cuticle of your hair open and allow those moisturizing agents to escape, and thus defeat the purpose of the conditioner in the first place.

This is a general procedure to condition the hair. If you have more hair, thick hair, coarse hair, you may need to use more than a quarter size amount of conditioner. If you hair is also oilier than "normal", you may need to use less than a quarter size amount of conditioner and make sure to keep it off the scalp as much as possible. The general rule of thumb is to use 25 cents worth of conditioner. Start with a quarter, and add a dime size amount if you need more. It is better to have to add a little more than overuse and waste your conditioner that you paid good money for. Air drying the hair and not using a brush on wet hair will result in a nice smoother, less damaged, and shinier hair.

If you have any question or comments on this hair topic or another, join us in the hair forums or contact the editor by clicking the appropriate button below or next to this article.

This site needs an editor - click to learn more!


Related Articles
Editor's Picks Articles
Top Ten Articles
Previous Features
Site Map





Content copyright © 2018 by Jason P. Ruel. All rights reserved.
This content was written by Jason P. Ruel. If you wish to use this content in any manner, you need written permission. Contact BellaOnline Administration for details.