Birthday Noodles in Peanut Sauce Recipe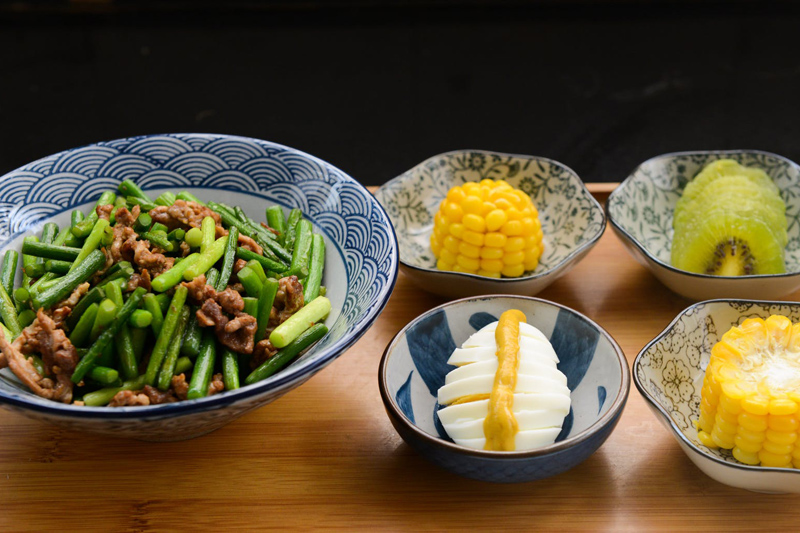 Traditionally in China noodles are eaten for a birthday celebration among eggs and other foods instead of cake. These customary noodles are usually long, yellow colored noodles made from wheat flour. They symbolize long life in the years to come and should not be cut while cooking or eating them. The recipe below uses spaghetti simply because of its availability. The traditional longevity noodles can usually be found in almost any local oriental grocery store.
This recipe calls for these noodles to be drenched in a delicious peanut sauce. Adding just a bit of honey gives them a wonderful amazing flavor that is perfect for any celebration. Served cold, these noodles make an excellent side dish for sandwiches or dumplings. Try this delicious recipe and let me know what you think in the Chinese food forum. Enjoy!
1 tsp salt
1 lb spaghetti or longevity noodles
1 tbsp peanut oil
2 green onions
2 tbsp smooth peanut butter
¼ cup hot water
3 tbsp soy sauce
1 tsp honey
1 cup peanut pieces
Fill a large pot with water and add the salt. Then bring it to a boil. Once it boils add the spaghetti and let it cook for about 5 minutes or until "al dente." Then drain the spaghetti in a colander. Remember not to cut or break the noodles while cooking them. This would be bad luck according to the Chinese tradition.


Once the noodles are thoroughly drained return them to the pot and add the peanut oil. Stir slowly making sure to coat them evenly. Then place the noodles in a large container with a tight fitting lid and set them aside.


Rinse the green onions under cold running water and then remove their bases and about an inch from the tops of their stems. Cut the remaining stems into ¼ inch pieces on a diagonal and set them aside.


Prepare the sauce by first mixing the peanut butter with the hot water in a large cup. Stir constantly until all of the peanut butter has melted.


Add the soy sauce and the honey and mix everything together thoroughly.


Add this mixture to the noodles. Slowly stir to coat all of them evenly.


Cover the noodles tightly and place them in the refrigerator for about 2 hours or until cold. Then remove them, place them into serving bowls, top them with the peanuts and green onions, and serve.


Makes 4 delicious servings.


Related Articles
Editor's Picks Articles
Top Ten Articles
Previous Features
Site Map





Content copyright © 2019 by Lila Voo. All rights reserved.
This content was written by Lila Voo. If you wish to use this content in any manner, you need written permission. Contact Lila Voo for details.