Quick and Easy Sweet and Sour Chicken Recipe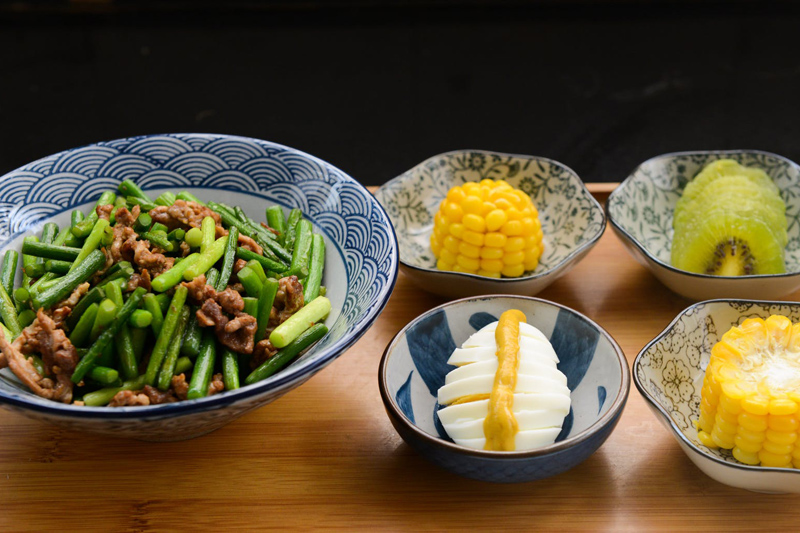 In last week's article "Sweet and Sour Sauce," I experimented with these wonderful yin and yang flavors and came up with several different versions of this sauce. In the recipe below I decided to try the dipping sauce that I created as a stir-fry sauce for chicken. The meal came out absolutely wonderful so I decided to share the recipe in this article!
Not only is this a delicious dinner, but it is quick and super easy as well!! The sauce can be made ahead of time and refrigerated for up to a week. Pre-cooked chicken, frozen stir-fry vegetables, and microwavable rice enable anyone to make this meal in under 20 minutes!! If you are very pressed for time, you can even substitute this homemade sauce for a jarred version. Several different companies make sweet and sour sauce that can usually be found at your local grocery store in either the ethnic or condiment section. Enjoy!
16 oz pre-cooked chicken breast strips
1 bag frozen Birds Eye Pepper Stir-Fry vegetables
8 oz pkg Uncle Bens Microwavable Original Long Grain Rice
1tbsp olive oil
Sauce Ingredients:
1/3 cup white vinegar
1/3 cup white sugar
¼ tsp ginger
1tsp soy sauce
8 oz pineapple tidbits, drained
2 tbsp ketchup
2 tsp cornstarch
Sweet and Sour Sauce
Stir together the vinegar, sugar, ginger, soy, and ketchup in a small non stick pot. Cook on high, stirring constantly until all of the sugar has dissolved.


In a small cup, mix together the cornstarch with a little water.


Boil the sauce and then add the cornstarch mixture and stir until thick.


Once it thickens, turn the heat to low and stir in the pineapple tidbits until they are incorporated into the sauce.


It can now be refrigerated until it is ready to be used in your stir-fry dish.
Sweet and Sour Chicken Dinner
In a microwave safe bowl, microwave the frozen pepper stir-fry vegetables on high for about 5 minutes or until heated through.


Cut the chicken breast strips in half. If you are pressed for time, you may skip this step if you wish. Just remember, the smaller the pieces of meat, the more sauce coats each piece, and therefore the more flavorful your dish will be!


In a non stick pan, heat the olive oil on high. This should be a light tasting olive oil so that it doesn't take away from the sweet and sour flavor of the dish.


Add the chicken and the microwaved vegetables and stir fry for about 2 minutes.


Microwave the rice according to the instructions. This usually only takes about 90 seconds.


Add the sweet and sour sauce and stir fry for 5 minutes or until heated through. If you did not have time to make the homemade sweet and sour sauce above, simply substitute 2/3 cup of a jarred version of sweet and sour, or duck sauce.


Serve over rice. Makes 2 generous servings.


Related Articles
Editor's Picks Articles
Top Ten Articles
Previous Features
Site Map





Content copyright © 2021 by Lila Voo. All rights reserved.
This content was written by Lila Voo. If you wish to use this content in any manner, you need written permission. Contact Lila Voo for details.