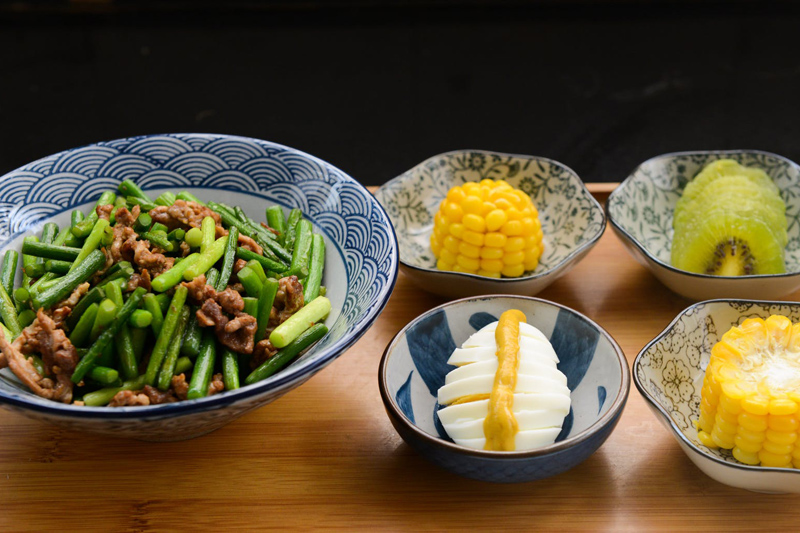 Mongolian beef actually isn't Mongolian at all. It was developed here in the United States by a San Francisco restaurant owner and has become one of America's Chinese restaurant staples. What makes this dish so delicious is the way the beef just melts in your mouth! It is so tender and flavorful, it's no wonder it became such a popular dish!
Below is my version of Mongolian beef. The way the steak is cut and the 3 hour marinade create that melt-in-your-mouth texture for which this dish is known. Pair with white steamed rice or crispy noodles to make this dish complete! Enjoy!
To watch a video for these instructions click
here
.
1lb flank steak
1 cup diced scallions
1 10oz can of bamboo shoots, drained
2 tbsp peanut oil
Marinade:
3 tbsp rice wine vinegar
½ tsp salt
½ tsp baking soda
3 tbsp cornstarch
1 tsp chili oil
1 tsp sesame oil
1tsp sugar
4 tbsp soy
Sauce:
2 tbsp rice wine vinegar
3 tbsp Hosin sauce
1 tsp hot chili sauce
2 tbsp soy
¾ cup of hot water
1 tsp cornstarch
Cut the steak into thin 1½ inch long slices. Be sure to cut the steak across the grain. Cutting across the grain gives each bite of steak it's wonderful tender texture.


To make the steak even more tender, the marinade is applied in steps.


Start by adding the rice wine vinegar to the steak pieces and mix it in with your hand until evenly distributed.


Next sprinkle in the salt and then the baking soda tossing thoroughly until each piece is well coated.


Add the cornstarch and mix through again until all of the meat is coated. These 4 ingredients are very important to tenderizing this wonderful steak.


In a small cup mix together the chili oil,sesame oil, sugar, and soy sauce. Then stir this final mixture into the steak pieces until evenly distributed. Place the container in the refrigerator and let it marinate for 3 hours.


At the end of the three hours, begin to prepare the sauce. In a large cup, mix together all of the sauce ingredients except for the cornstarch and set this sauce mixture aside.


In a small cup, mix together the cornstarch with just a little water to dissolve. Stir it thoroughly and set it aside.


Wash and dry the scallions with paper towels. Then cut them into small pieces making sure there is enough to almost fill an entire cup.


Open and drain the can of bamboo and set it aside.


Heat your wok or non stick pot on high. Once the wok is hot, add the peanut oil.


When the oil is heated, add the meat and stir fry it for about 6 minutes. Stir it every 2 minutes and then let it sit so that it browns.


Add the bamboo, scallions, and the sauce mixture and stir until everything is mixed through and the mixture comes to a boil, about 2 minutes.


Once it boils, add the cornstarch mixture and stir until thick.


Serve with either white steamed rice or noodles. Makes 2 generous servings.




Related Articles
Editor's Picks Articles
Top Ten Articles
Previous Features
Site Map





Content copyright © 2019 by Lila Voo. All rights reserved.
This content was written by Lila Voo. If you wish to use this content in any manner, you need written permission. Contact Lila Voo for details.