Spicy Cellophane Noodles Recipe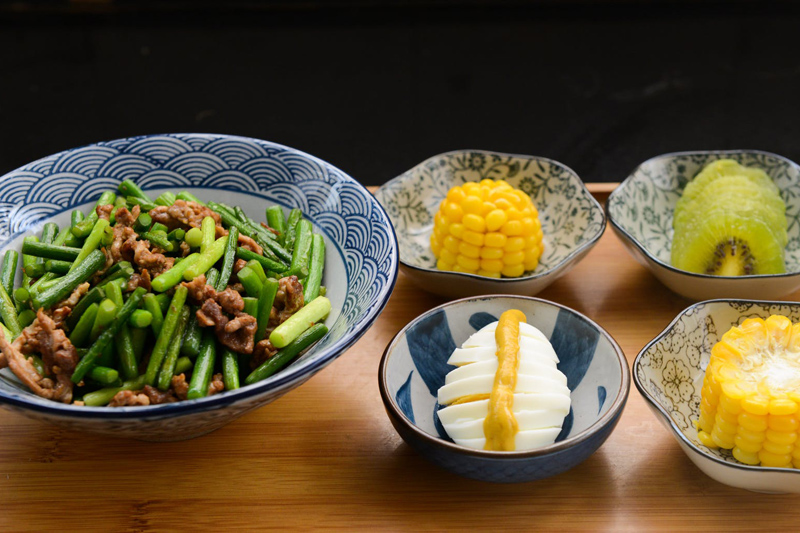 In the past couple articles I've explored the chow mein noodle as well as the lo mein noodle. The cellophane noodle is another wonderful noodle that is widely used in Chinese cooking. Also known as bean thread noodles, mung bean noodles, or glass noodles, cellophane noodles are made from the starch of green mung beans. They have a clear, translucent look, and are normally sold dried in oval shaped nests. Packages of these nests can usually be found in the ethnic section of your local grocery store.
Cellophane noodles can be used in such a wide variety of dishes. They are generally used in soups, stir fries and hot pots. However, they can also be served plain as a side dish, used in fillings for spring rolls and dumplings, and even served cold in salad recipes. These noodles are so diverse and are great at absorbing all the delicious flavors that they are cooked in.
The one interesting thing about cellophane noodles is that they do not need to be cooked. You simply soak them in hot water for about 20 minutes or until soft, and they are ready to eat. They can then also be stir fried or cooled and served in a cold salad dish. If you are adding them to soup, then they do not need to be soaked ahead of time. Just add them when the soup is finished cooking.
The recipe below is a simple stir fry dish of these wonderful noodles. They absorb the amazing flavors of the soy and chili garlic sauce to create a spicy warm side dish. It reminds me of a similar dish that my Nai-Nai (grandmother in Chinese) would make to serve alongside all the other delicious dishes she was cooking for dinner. I hope you enjoy this one as much as I do. Please leave your comments about this recipe in the forum. Enjoy!
3.75 oz pkg bean thread / cellophane noodles
1 ½ tbsp peanut oil
2 tbsp seasoned stir fry oil
5 tbsp soy sauce
1 tbsp hot chili garlic sauce
½ cup chopped peanuts
Soak the noodles in a bowl of hot water for 20 minutes.


Once the noodles are soft drain them in a colander and in a non stick pot or wok heat the peanut oil and the stir fry oil on high.


Add the noodles, soy, hot chili garlic sauce and peanuts and stir fry for about 2 minutes or until it is all heated through. If you or a family member dislikes spicy food, simply use less or leave out the hot chili garlic sauce.


Place the noodles in a serving bowl and serve as a side dish. Makes about 5 servings.




Related Articles
Editor's Picks Articles
Top Ten Articles
Previous Features
Site Map





Content copyright © 2019 by Lila Voo. All rights reserved.
This content was written by Lila Voo. If you wish to use this content in any manner, you need written permission. Contact Lila Voo for details.