12 Cruise Tips for Smooth Sailing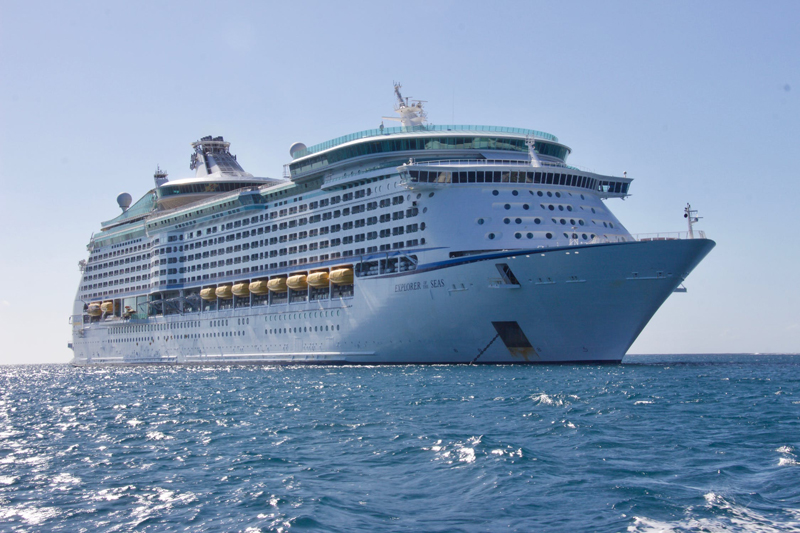 Frequent cruise vacationers have their own personal routines and pointers for getting the most out of their sailing experience. For example, I always bring post-it notes when cruising with my family so that I can leave them written messages about where I am on the ship. Others bring walkie-talkies along on the ship or post message boards on their stateroom door to stay in touch.

While preparing this article, I asked a few cruise experts for their top cruise planning tips. Here are a few of their favorite suggestions along with some of my own:

1. Book family cabins early. If you're planning to cruise with kids during popular family travel times (holidays, spring break, summer), book early to get the best selection of staterooms that accommodate 3-5 passengers. Those cabins tend to sell out fast during peak periods.

2. Notify about dietary restrictions. Most cruise lines are superb at handling food allergies and dietary restrictions as long as are alerted in advance. Check with the cruise line immediately upon booking to advise them of the specifics, follow their procedures, and follow up with them several months in advance to make sure everything is set.

3. Talk about the cruise experience. Cruising with kids or as part of a multigenerational group? Talk about expectations (such as eating together as a group) and guidelines (such as cell phone usage for teens) before boarding the ship. It will make the cruise more fun for everyone.

4. Make it special. Let every person choose one thing that they'd like to do on your cruise. This will allow everyone to feel more involved and will get your vacation off to a great start. If you have a tight budget, explain that at the outset and set a dollar figure for how much things can cost. If you're traveling with the family, let the kids do some research on the Internet to find things they'd like to do in each port of call.

5. Make important reservations in advance. If you have your heart set on a particular shore excursion or a prime time dinner time slot at a shipboard specialty restaurant, make sure to book in advance or upon boarding the ship to avoid disappointment. Popular shore excursions and dinner reservations get snapped up quickly.

6. Bring a power strip. Many staterooms have only one or two outlets, which are never enough for all the laptops, camera battery chargers, cell phones, iPods and other tech equipment cruisers bring with them on the ship.

7. Arrive the day before. Fly into your departure port a day before your cruise begins, especially during the winter months, to avoid problems with flight delays and cancellations. Not only will you be able to board early, rested and relaxed, but you'll avoid missing the ship.

8. Avoid painful roaming charges. Before going on your cruise, check will your cellular service provider to find out what the voice and data charges will be in each of your port destinations. Look into your ship's specific plan for cell phone usage at sea. If you're traveling with kids, set up specific rules about cell phone usage. This will help you to eliminate costly surprises on your bill when you return home.

9. Urge early participation. If you're sailing with kids and/or teens, make sure that they go to the first session of their youth program activities. Friendships and cliques form quickly, especially on short cruises. The kids will get involved in events and bond with the youth coordinators and cruisers their own age.

10. Set a comfortable pace. Cruises can be relaxing or hectic, depending on how you approach them. Keep in mind each other's individual preferences for waking hours, activity schedules, dress, dining options, nightlife, and needs for sleep and plan accordingly. Respect your differences and be willing to bend the rules a bit if necessary. Letting your teen sleep in for an hour might make all the difference in having a great time on your cruise.

11. Cut down on Internet usage. To avoid costly shipboard Internet charges, ask ship crew members about the best Internet cafes in each port of call. They are experts on this subject and are generally happy to help. To reduce the amount of time needed to send e-mails onboard, write them on your laptop or tablet in advance and then cut and paste them as soon as you're connected.

12. Skip the departure lines. Check your bill the day before departure to see if there are any discrepancies and so you can resolve them in advance and eliminate potential check-out delays. Then, plan to carry your own luggage off the ship if possible on the following morning. This will allow you to disembark early and avoid long lines and bottlenecks getting off the ship.




Related Articles
Editor's Picks Articles
Top Ten Articles
Previous Features
Site Map





Content copyright © 2023 by Nancy Schretter. All rights reserved.
This content was written by Nancy Schretter. If you wish to use this content in any manner, you need written permission. Contact Nancy Schretter for details.