Sweet Filled Sesame Balls Recipe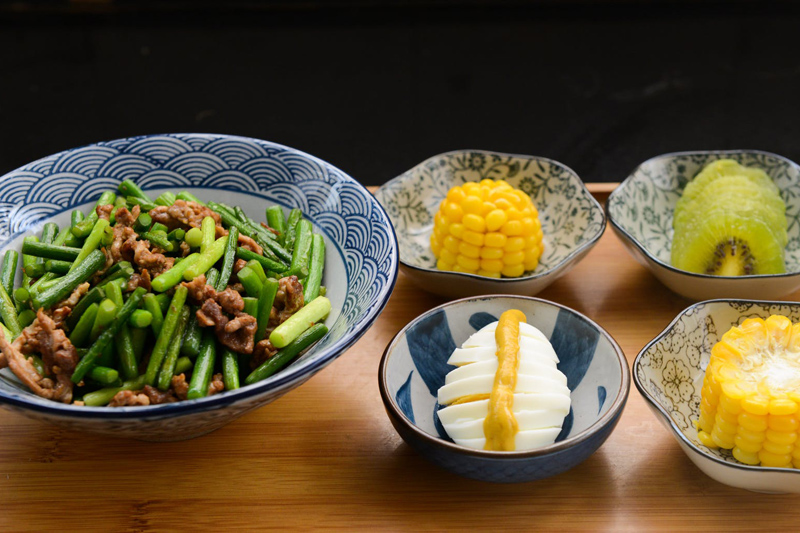 Sesame balls are a popular, delicious snack which can either be handmade or found pre made at most oriental bakeries. There are several different versions of this tasty treat. Some sesame balls are crunchy on the outside and soft in the middle, while others have a doughy texture throughout. The sesame balls I've always known are those that are slightly chewy on the outside and warm and gooey in the center. Below is the recipe for this delectable version.
This recipe is quite difficult to make and may take several tries; but it is well worth learning. To see a video of these instructions click
here
. Enjoy!!
2 ½ cups sweet rice flour
½ cup regular rice flour
½ cup sugar
1 cup hot water
18oz can sweetened red bean paste
1 ½ cups white sesame seeds
4 to 5 cups peanut oil
In a large bowl mix together the sweet rice flour with the regular rice flour and stir until they are thoroughly combined.


In a smaller bowl mix the sugar and the water and stir until the sugar dissolves.


Pour the sugar water into the flour mixture and stir until a dough forms. It should have the consistency of cookie dough.


Open the can of sweet bean paste and set it aside.


Place the sesame seeds in a large bowl or on a large plate and set them aside.


Next, set up a work area to roll and fill the sesame balls. Have a floured surface on which to work. Place a little extra regular rice flour on this surface to flour your hands. Place the sweet bean filling, sesame seeds, a bowl of water, and a plate to place the finished balls on close by.


Start making the balls by first flouring your hands. Then take a small piece of dough, about 1 ½ tablespoons and form it into a circle. Place this circle in the palm of one of your hands. Using your thumb press gently in the center of this circle to make a small indentation. Then cup your palm around the indentation and use the knuckle of your opposite hand to push along the sides and form a cup or upside down hat shape.


Once you have a hat shape, place about a teaspoon of the sweet bean paste in the center. Then carefully pull the edges up and over the paste and pinch them at the top. Make sure to pinch the dough on the outside of the ball instead of pushing it inside. Then gently roll and pat the ball into an even round shape. Now this does take a bit of practice so don't get discouraged if it does not work the first time. Just remember practice makes perfect.


Once you have a ball shape, quickly dip it into the bowl of water and then roll it in the sesame seeds, coating the entire outside. Then place the finished ball on a plate. Continue making the rest of the sesame balls.


In a wok heat the oil on high, keeping it at a temperature of 350F or below. Any hotter and the outside of the balls will become hard and crunchy.


Once the oil is hot, add about 5 sesame balls, one at a time. Let them cook for about 6 minutes and then remove them with a slotted spoon and place them on a plate lined with paper towels. Continue cooking the rest of the balls in batches. Then let them cool for about 10 minutes, and place them on a plate to be served. Makes 8 to 10 medium sized balls.


Related Articles
Editor's Picks Articles
Top Ten Articles
Previous Features
Site Map





Content copyright © 2022 by Lila Voo. All rights reserved.
This content was written by Lila Voo. If you wish to use this content in any manner, you need written permission. Contact Lila Voo for details.