Quick and Easy Crispy Chow Mein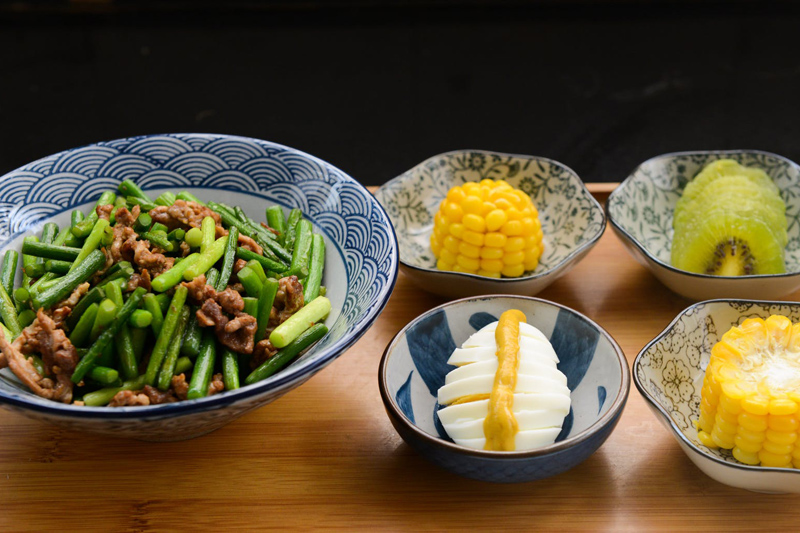 Chow mein is a popular noodle dish that consists of fried noodles topped or mixed with a variety of meats and vegetables. There are three basic different ways of preparing these delicious noodles. They can be stir fried with a little oil so that they remain soft and pliable; they can be fried in a pancake form so that either side is brown and crunchy; or they can be deep fried so that they give the overall dish an amazing crunch. The recipe below is for the deep fried version of these noodles which are then topped with a delicious mix of chicken and vegetables. Try this wonderful dish and let me know what you think in the Chinese food forum. Enjoy!
To see a video of these instructions click
here
.
8oz vermicelli noodles
2 tbsp peanut oil
3 boneless skinless chicken breasts (1.5 lbs)
½ tsp garlic salt
16oz bag frozen stir fry vegetables
2 tsp cornstarch
2 to 3 cups peanut oil (for frying)
1 ½ tbsp stir fry oil
Sauce:
½ cup chicken broth
2 tbsp sherry
1 tsp sugar
3 ½ tbsp oyster sauce
Bring a large pot of water to boil. Once it boils, add the noodles and let them cook for 6 to 7 minutes, or until "al dente."


Once the noodles have cooked, drain them thoroughly in a colander. Then return them to the pot and stir in the peanut oil until they are evenly coated. This keeps them from sticking together.


Remove all of the fat from the chicken and then cut each breast into 1 inch pieces.


Once the chicken is cut, sprinkle the pieces with the garlic salt and then use your hands to mix it in thoroughly. Then set these pieces aside.


In a large microwave safe bowl, microwave the frozen vegetables on high for about 4 minutes, or just until they are cooked through. Then drain them in a colander and set them aside.


In a large cup, mix together all of the ingredients for the sauce and set it aside.


In a small cup, mix the cornstarch with just a little water so that it dissolves and set it aside.


Prepare the cook the noodles. Add 2 to 3 cups of peanut oil to a wok or large pot and heat it on high.


Once the oil is hot, carefully add 1/3 of the noodles to the oil. Let them cook for about 6 to 7 minutes and then remove them with a wire strainer and place them on a plate lined with paper towels to drain.


Finish cooking the remaining noodles so that you have 3 sets of fried noodles. Then remove all of the peanut oil from the wok and add the stir fry oil to the wok. Heat this oil on high. Stir fry oil is different from peanut oil because it has the flavors of ginger, onion, and garlic already infused in it. This adds flavor to whatever is fried in it.


Once the stir fry oil is hot, add the chicken and cook it for 6 to 8 minutes, stirring just every 2 minutes so that it browns.


Once the chicken has browned, add the vegetables and the sauce and stir until everything is coated with the sauce.


Add the cornstarch and stir until thick and then remove it from the heat.


To serve, place one set of the fried noodles on a plate, then top the noodles with the chicken and vegetables, pouring the sauce onto the noodles to soften them.


Makes 3 servings.


Related Articles
Editor's Picks Articles
Top Ten Articles
Previous Features
Site Map





Content copyright © 2019 by Lila Voo. All rights reserved.
This content was written by Lila Voo. If you wish to use this content in any manner, you need written permission. Contact Lila Voo for details.