Vitamin D And Male Fertility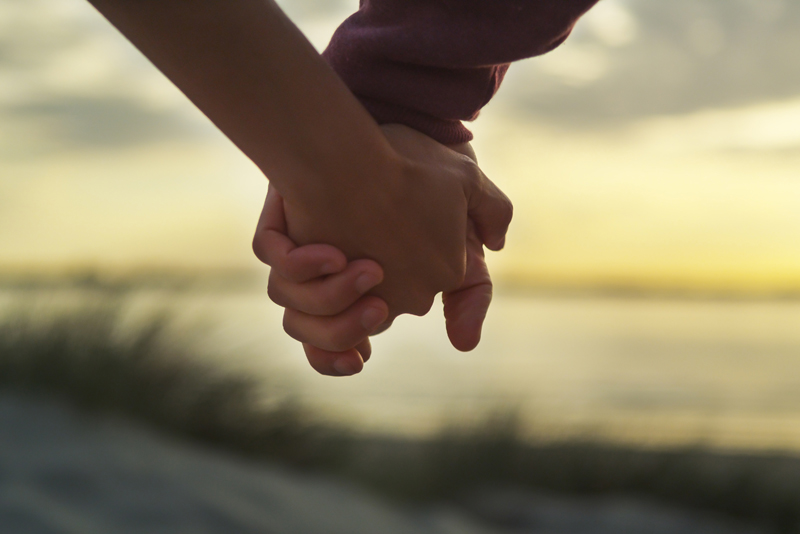 Sunlight may be good for male as well as female fertility according to new research. Vitamin D - the sunshine vitamin - may be one of the most under-rated male fertility vitamins and one of the most deficient in men trying to conceive.

In a 2006 study (1) vitamin D receptors were first discovered in the head, nucleus and mid-pieces of human sperm pin-pointing vitamin D's integral role in sperm health.

In the light of multiple studies confirming that most of us are vitamin D deficient - and that vitamin D receptors are replete in sperm - restoring optimal vitamin D levels could have a profound effect upon male-factor infertility.

An Australian study (2) led by Dr. Ann Clark assessed the vitamin D levels of 794 men visiting an infertility clinic in Sydney, and showed that over one third were deficient. The men with vitamin D deficiency were also found to be more likely to be deficient in folic acid - also important for male fertility - and to have higher levels of homocysteine.

Vitamin D is produced within the body in response to sunlight - providing that you are not coated in sun-screen - and has previously been shown to be important for female fertility, IVF success and a healthy full-term pregnancy.

Dietary sources are limited and are predominantly from oily fish, eggs - if the chickens were outside - butter, hard cheeses and milk. Sunshine - without sunscreen - is the most reliable source.

A group of 123 of the vitamin D deficient men in the Australian study were followed for 3 months as they took vitamin D containing multivitamin supplements, antioxidants and lost weight. Follow-up tests showed improvements in sperm morphology and a 75% drop in sperm DNA fragmentation. In a quarter of these men (31) pregnancy was successful.

Over 40 pregnancies were achieved in total - over half were conceived naturally or using low-tech reproductive medicine such as IUI, and miscarriage rates were unusually low (6%) pointing to a possible role for vitamin D in miscarriage prevention.

Dr Ann Clark, who led the study remarked that:

"Vitamin D and folate deficiency are known to be associated with infertility in women, but the outcomes of the screening among men in our study group came as a complete surprise. Men in the study group who agreed to make lifestyle changes and take dietary supplements had surprisingly good fertility outcomes."

A study (3) seeking to clarify to role of vitamin D in human sperm confirmed the presence of vitamin D receptors (VDR) in sperm and concluded that:

"Our data extended the role of 1,25(OH)2D3 beyond its conventional physiological actions, paving the way for novel therapeutic opportunities in the treatment of the male reproduction disorders."

A further Italian study (4) has shown that vitamin D status may be an important determinant of sperm capacitation - necessary for the sperm to penetrate the egg - and how well sperm freezes, the study concluded that vitamin D concentrations may have an:

"...important role in sperm survival and the acquisition of fertilizing ability."

Vitamin D is best replaced with a vitamin D3 supplement. Ask to have your levels checked with a 25-hydroxy-vitamin D test also called a 25 OHD test to see if you need a vitamin D boost to speed conception. The vitamin D reference range is very wide and it is thought to be ideal to have your levels be in mid-range rather that in the lower part. Vitamin D3 supplements are thought to be very safe and although the RDA for many years has been 400 IU a day recent studies have given pregnant women 4,000 IU a day with no side-effects of safety concerns.

This article is purely for informational and educational purposes only and is NOT intended to substitute for medical diagnosis or treatment for which you should consult a physician.

Would you like articles like this delivered to your email weekly? Subscribe to the BellaOnline newsletter, it's free and you can unsubscribe anytime you like. The link is below.


2. Fertility Society of Australia conference in Brisbane - paper presented by D. Clark - research was part of a doctoral study by University of Sydney student Laura Thomson. News.com.au Oct 19 2008
1. Urology 2006 Dec;68(6):1345-9. Vitamin D receptor found in human sperm. Corbett ST, Hill O, Nangia AK.
3. Reprod Biol Endocrinol 2009 Nov 30;7:140. Human male gamete endocrinology: 1alpha, 25-dihydroxyvitamin D3 (1,25(OH)2D3) regulates different aspects of 4. human sperm biology and metabolism. Aquila S. et al.
J Anat 2008 Nov;213(5):555-64. Human sperm anatomy: ultrastructural localization of 1alpha,25-dihydroxyvitamin D receptor and its possible role in the human male gamete. Aquila S et al.



Related Articles
Editor's Picks Articles
Top Ten Articles
Previous Features
Site Map





Content copyright © 2018 by Hannah Calef. All rights reserved.
This content was written by Hannah Calef. If you wish to use this content in any manner, you need written permission. Contact Hannah Calef for details.