Moon Madness - Are You Affected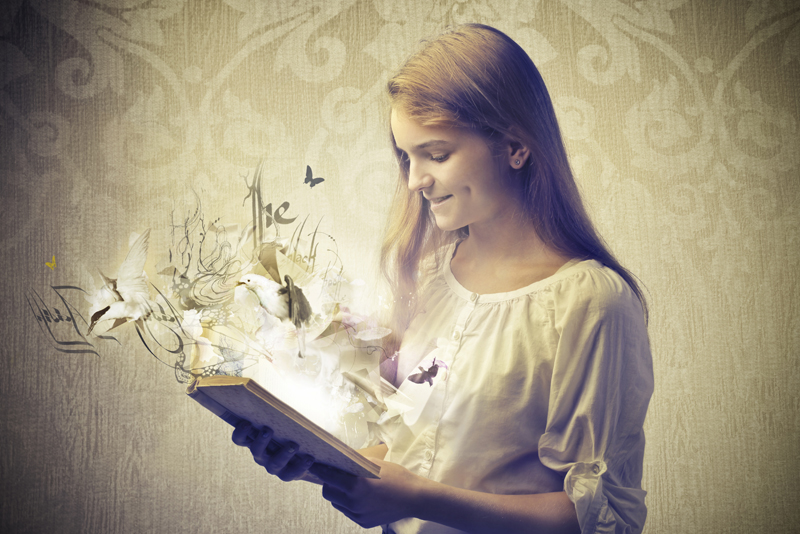 Do you feel strange, crazy or have any change in behaviour around the time of a full moon? 'Moon madness' seems to have been around for centuries. This self development article looks into reports about lunar cycles, the mind and moon madness.
Moon Madness - What is it?
For years people have believed that the phases or cycles of the moon can affect the mind. It is said that the term 'lunatic' is derived from the word 'lunar' (Moon) and there are numerous stories about the moon's influence on humans. The most common changes that have been reported include:
* your blood pressure increases
* you feel more impulsive and irrational
* you have more nightmares and sweats
* you feel you have more physical energy
All sorts of personal development explanations have been cited in the literature with theories involving the moon's special properties such as gravity, reflected light, magnetism, etc.
Moon Madness - Strange effects reported
As the moon goes through its phases, strange effects have been reported by various professionals, e.g., the police, hospital staff, etc. Reports have linked the full moon to a general increase in:
Accidents at home, aggression, assaults, asthma, binge drinking, birth rates, crime, depression, domestic violence, emergency room admissions, epilepsy, fertility, hyperactivity, insomnia, kidnappings, migraines, murders, psychiatric admissions, reckless driving, road accidents, road rage, sleepwalking, suicide, violence.
More specific effects that have been reported include:
* you can run faster
* bees sting more frequently
* your hearing becomes more acute
* there is an increase in casino payouts
* pets (cats, dogs, birds) become more fractious
* more customers complain about products bought
* stock markets rise on a new moon and fall on a full moon
Although various effects are listed above, research studies have not yet found any statistically significant correlation between people's behaviour and the full moon or any other moon phases.
Moon Madness - Why do people still believe in it?
So if there is no hard evidence on a relationship between the moon's phases and human behaviour, why do people believe that there might be a connection between the moon and madness? There are two main reasons: folklore and the media.
Regarding folklore, myths around the moon have been passed down for generations, especially regarding fertility, birth rates, menstrual cycles, etc. It is also believed that the light reflected from the moon is a different type of illumination which has powers of its own.
Regarding the media, you constantly come across anecdotal evidence (films, newspapers, books, social media, the police, health care workers, etc) about how people's characters change when there is a full moon and other strange effects.
Moon Madness – Synchronistic events?
Many different things seem to happen during a full moon. From a statistical point of view, there are many variables involved and just because two events occur this does not mean that one definitely caused the other.
For example, when something odd happens during a full moon it may not necessarily mean that the moon caused it. In fact, it is said that if you believe that a full moon causes more disasters, you are more likely to be on the lookout for them.
With so many variables at play, tools like multivariate analysis, etc., would be needed to tease out any true statistically significant correlations. So far, there is still no hard data that confirms a correlation between lunar phases and human behaviour.
Moon Madness - Self Development Summary
This self development article relates to reports about lunar cycles, the mind and moon madness. Although 'moon madness' has been around for centuries, there is still no hard evidence on exactly what causes reported changes in human behaviour around the time of a full moon. However, people will always be fascinated by the moon. If something momentous happens in your life, will you start looking in your diary or calendar to see if this is around the full moon?
To receive further articles do visit the 'FREE Self Development Newsletter' link below. For my Background, Passions and why I write articles like these, see:
Dr JOY Madden
You Should Also Read:
Dr JOY Madden
FREE Self Development Newsletter
Other SELF DEVELOPMENT Articles


Related Articles
Editor's Picks Articles
Top Ten Articles
Previous Features
Site Map



Follow @WorkwithJOY
Tweet



Content copyright © 2022 by Dr JOY Madden. All rights reserved.
This content was written by Dr JOY Madden. If you wish to use this content in any manner, you need written permission. Contact Dr JOY Madden for details.