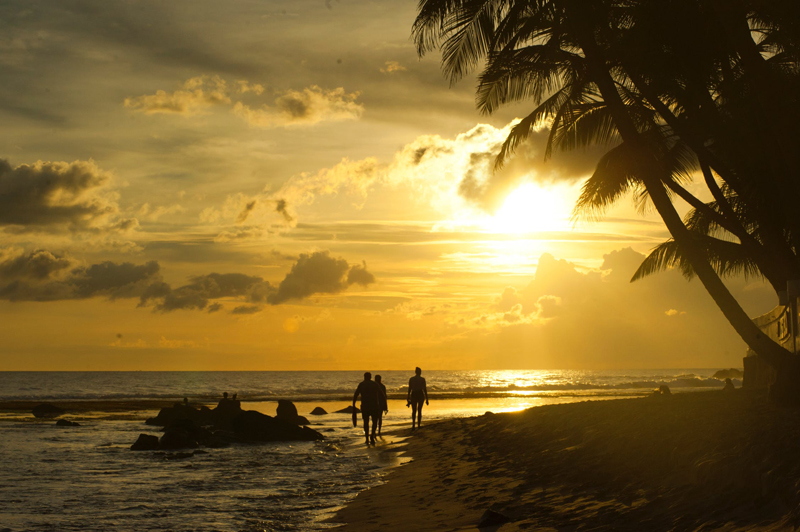 Fast Facts:

Capital : The Valley
Population : 12,300
Official Language : English
Political Status : British Dependent Territory
Location: Anguilla is in the North Eastern Caribbean, lying east of Puerto Rico and six miles from St. Martin. It consists of a group of islands. The capital, The Valley, is located on the largest island of Anguilla.
Area : the coral island is16 miles long and 3 miles at her widest point; 35 square miles (90 sq km); about half the size of Washington, DC
Natural Resources : salt, fish, lobster
Land Use: arable land: 0%; permanent crops: 0%; other: some commercial salt ponds.
Climate: tropical; moderated by northeast trade winds
Terrain: flat and low-lying islands of coral and limestone

History

Anguilla was once a lush, verdant island covered with dense rain forest. It was first inhabited 4000 years ago by Arawak people, who came by dugout canoes and rafts from South America.

Christopher Columbus sailed by Anguilla in 1493, and named the island "Anguilla", for its long eel shape. In 1656 Anguilla was first colonized by British settlers from St. Kitts, who established corn and tobacco crops. Caribe Indians from a neighboring island destroyed their settlement. 10 years later, the French raided and claimed the island.

The British and French remained locked in a power struggle in the Caribbean for the next 150 years and this conflict caused considerable hardship to Anguillan settlers, who struggled to maintain cash crops. In the early 1700s, the colonists turned to sugar as the principal cash crop and the island underwent a transformation from a society of small farmers to a plantation society, populated predominately by enslaved Africans.

England established a new administrative framework for their Caribbean territories in 1824 under which Anguilla was ruled by St. Kitts. Anguillans resented the lack of autonomy posed by this administration and believed the government of St. Kitts was unaware of and not concerned with their needs. The Emancipation Act of 1833 resulted in the end of slavery in Anguilla. The majority of plantations owners sold their land to formar slaves and returned to England. In 1967 Anguillans rebelled against St. Kitts and declared their independence, but these acts were not recognized by the British government and Anguilla remained under St. Kitts' rule. After continued struggle, Anguilla finally became a separate British Dependent Territory in 1980.

Over the years Anguilla has evolved as a distinct society. While tourism has become the largest industry, boat building is a skill Anguilla is known for. Anguillan boat design is recognized throughout the Caribbean and Anguillan boat builders are often commissioned to build boats for surrounding islands.




Related Articles
Editor's Picks Articles
Top Ten Articles
Previous Features
Site Map





Content copyright © 2019 by Eileen Brown. All rights reserved.
This content was written by Eileen Brown. If you wish to use this content in any manner, you need written permission. Contact Nick Marshall for details.