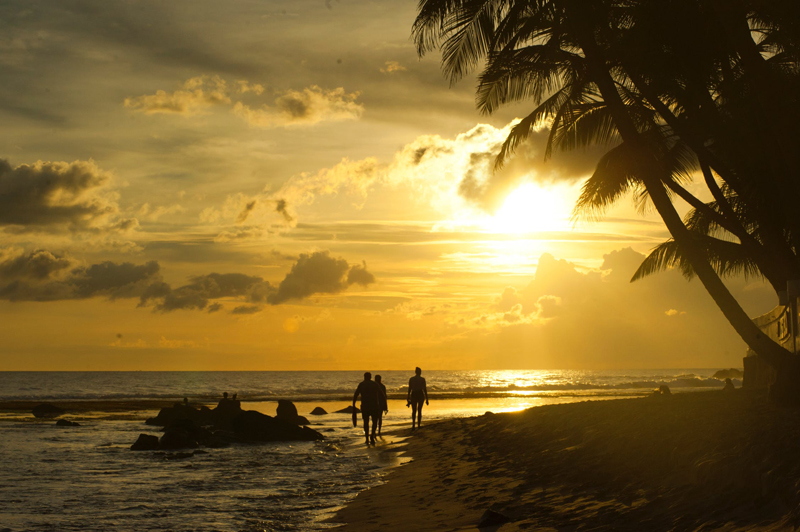 Fast Facts

Capitol: St. John's (Antigua)
Population: 67,000 (Antigua) and 1,500 (Barbuda)
Official Language: English
Political Status: Independent Nation
Location: Antigua is located between the Caribbean Sea and the North AtlanticOcean, east-southeast of Puerto Rico and 430 miles north of Venezuela. Antigua is about 14 miles long and 11 miles wide. Antigua is 108 square miles, 2.5 times the size of Washington D.C. Barbuda is 62 square miles.
Land Use: Arable land: 18%; permanent crops: 4.5%
Agriculture: Cotton, fruits, vegetables, bananas, coconuts, cucumbers, mangoes, sugarcane, livestock.
Industries: Tourism, construction and light manufacturing (clothing alcohol, household appliances.)
Climate: Tropical, with little seasonal variation.
Terrain: Mostly low-lying limestone and coral islands, with some higher volcanic areas.

Antigua (pronounced An-tee'-ga) is the largest of the English-speaking Leeward Islands and is considered the "Gateway to the Caribbean", located on the prominent sailing routes in and out of the Caribbean Sea.

The first inhabitants of Antigua were the Siboney people, who can be traced back to 2400 BC. Arawak and Caribe people lived on the islands when Christopher Columbus landed in 1493. Columbus named Antigua after the church of Santa Maria de la Antigua, in Seville, Spain. Colonies were established in 1520 by the Spanish and in 1629 by the French. In 1632 English colonists from St. Kitts claimed the islands.

In 1684 Christopher Codington established the first sugarcane plantation on Antigua and imported enslaved Africans to provide labor. So successful was Codington's endeavor, his holdings grew to include 150 flourishing plantations and sugar mills. Sugar production was Antigua's major industry until 1960 and today nearly 100 sugar mills remain on Antigua, although the structures have been converted to homes, restaurants, shops and bars.

Because of its advantageous location in the Caribbean, Antigua served as headquarters of the British Royal Navy throughout the eighteenth century, with Admiral Horatio Nelson in command. The naval structures remain on Antigua today.

Antigua and Barbuda became an independent state in 1981. Since that time, Antigua has become one of the most popular vacation destinations in the Caribbean. Antigua and Barbuda possess long, scalloped coastlines and are famous for their beautiful beaches. Antiguans boast that their islands contain 365 beaches; one for every day of the year.





Related Articles
Editor's Picks Articles
Top Ten Articles
Previous Features
Site Map





Content copyright © 2018 by Eileen Brown. All rights reserved.
This content was written by Eileen Brown. If you wish to use this content in any manner, you need written permission. Contact Nick Marshall for details.