Gluten Free Diets And Fertility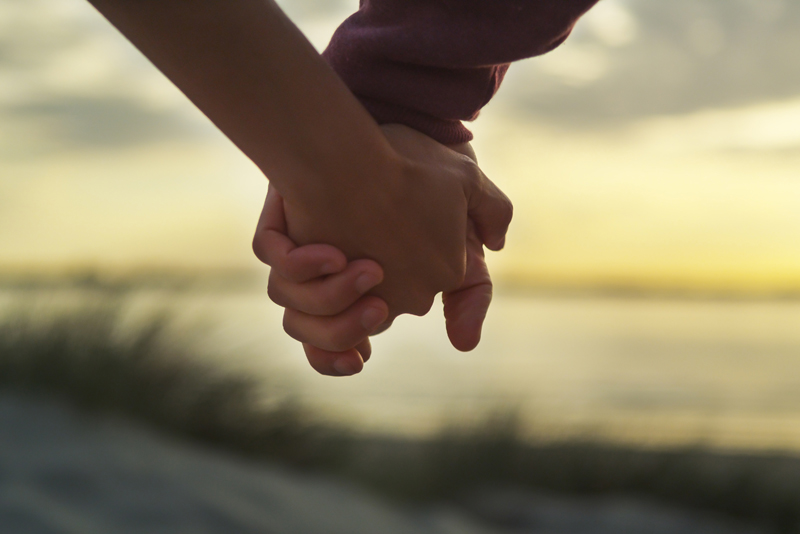 Some of the physicians that I work with strongly recommend gluten-free diets to improve female fertility. Celiac disease and gluten intolerance are both known to be important causes of infertility and miscarriage, both forms of gluten intolerance may easily be remedied by following a gluten free diet. Celiac disease can be tested for with a blood test which is relatively accurate as long as you have been consuming gluten regularly in the month or so before the test day. As soon as you cut gluten out of your diet, the volume of of anti-gluten antibodies that your body produces may drop, which can make the test misleading.

Many women are sensitive to gluten containing grains, but do not have an autoimmune reaction to gluten making testing even more tricky. Gluten sensitivity testing can be expensive and may not be covered by health insurance. Many women simply decide to try a month or two on a strict gluten free diet to see how they feel or their physician may recommend that they give a gluten-free diet a try. Many times women are pleasantly surprised by both how easy - and enjoyable - a gluten free diet can be, and by how good they feel often in unexpected ways. You should however always consult your physician before making a radial change in diet.

The most common health changes women often notice when going gluten-free are:

* Weight loss (if they are overweight)
* More physical and mental energy
* Resolution of abdominal bloating and gas
* Resolution of constipation, diarrhea and irritable bowel,
* Less depression
* Simply feeling better - and more clear-headed - than usual!

Recently one of my clients relayed how she had experienced a series of unfortunate miscarriages - all preceded by uterine growth retardation - and yet had also had one successful pregnancy which she carried to term. When I raised the issue of celiac testing (uterine growth restriction is common in celiac pregnancies) it turned out that this one miraculous pregnancy was conceived - and carried - during a period of time when she was following a gluten free diet which she pursued purely as a health kick. Gluten can be a powerful saboteur of female fertility, and fertility may quickly return when gluten is removed from the diet if you have celiac disease.

If you are contemplating going gluten free and are celiac, you won't get results from sticking your toe in the water, it has to be a head-first dive - total immersion - for your body to experience life without gluten continually passing through your gut. Here is a simple primer on how to get started making gluten-free, fertility-friendly food choices if your physician has recommended a gluten-free diet. A dietitian can help you to construct a gluten-free diet that is well balanced and healthy.

Not all gluten free foods are healthy - or fertility promoting - many are made from white rice flour, refined corn starch and other nutrient depleted foods, laced with much sugar and salt. The goal of your gluten free diet should be to maximally nourish your fertility, not simply replace gluten with a bunch of processed, pre-packaged, sugary, gluten free foods of which there are many. A gluten-free diet is a great opportunity to have less flour-based foods and up your intake of fruits, vegetables, whole grains, beans and good quality proteins. Ask a dietitian for help if you need some guidance.

The grains which you may need to strictly avoid if you have been recommended to follow a gluten-free diet are: wheat (bulgar, semolina, cous cous, seitan), spelt, triticale, kamut, rye and barley. Oats are technically gluten-free but are often contaminated during processing and may contain traces of gluten. You can buy certified gluten-free oats.

Gluten-containing grains can sneak into many foods / beverages such as beer, malt vinegar, malt flavoring, soy sauce (you can buy a gluten free kind), communion wafers, imitation crab, gravy and sauce mixes. You check out any questionable foods and food additives at http://www.celiac.com.

Here are some great gluten-free choices and sources to get you started if you need some ideas:

Bread - Yes you heard right! Bread can still be part of a gluten-free diet, but you need to find a good gluten free bread that you like. And of course you can make your own from a gluten-free recipe or mix.

Wraps - Most are wheat based, but you can buy brown rice wraps at some health food stores. An alternative is 100% corn tortillas.

Pasta - Surprise! You don't have to give up pasta. Trader Joe's make great brown rice penne and fusilli pasta. Most large health food stores sell a variety of gluten free pasta - even lasagne. Many gluten-free pastas are available mail-order too.

Pizza - Yes, you can even buy gluten free pizza and pizza bases! They tend to cost more but at least you CAN still eat pizza if you have an irresistible desire to do so. You can of course make your own if you have a little extra time.

Cookies - Yes you CAN still eat cookies! Most large health food stores have a variety of gluten free cookies - as with most cookies they are best kept for a treats and many are surprisingly good especially Trader Joe's gluten-free ginger snaps.

Pancakes and Waffles - You can buy a variety of pre-made gluten free pancake / waffle mixes to which you just add eggs and milk, so you can still enjoy pancakes and waffles too. You can add a handful of blueberries or a mashed banana and some crushed pecans for an extra taste treat.

Crackers - This is another easy substitution to make, check out your local health food store, whole-grain brown rice crackers are often very good or puffed rice cakes if you like puffed rice.

In short, you can buy most of the things that you are used to eating in a gluten-free form, and there are an abundance of gluten-free cook books if you like to cook from scratch.

There is a whole world out there of beans and grains that you may never have explored before. Gluten free choices include - but are not limited to: all beans and lentils, many grains - such as millet, rice (try whole grain), quinoa, tapioca, sourgum, teff, amaranth, buckwheat, garfava, chick pea or garbanzo flour - all dairy, unprocessed meats, poultry, eggs, seafood, fish, nuts, seeds, fruits, vegetables, herbs and spices.

Dietitians are very familiar with gluten free diets and you may benefit greatly from a consultation with a dietitian if your physician has recommended that you follow a gluten-free diet and you are in need of some help.

Important note: This article is for purely informational purposes and is not intended to diagnose or treat any health problems or to substitute for medical or dietetic advice for which you should consult a physician or dietitian.

Would you like articles like this delivered to your email weekly? Sign up for the Bellaonline infertility newsletter, it's free and you can unsubscribe anytime you like. The link is below.


You Should Also Read:
How Gluten Harms Fertility And Causes Miscarriage


Related Articles
Editor's Picks Articles
Top Ten Articles
Previous Features
Site Map





Content copyright © 2018 by Hannah Calef. All rights reserved.
This content was written by Hannah Calef. If you wish to use this content in any manner, you need written permission. Contact Hannah Calef for details.