Boosting Pregnancy Success In PCOS Women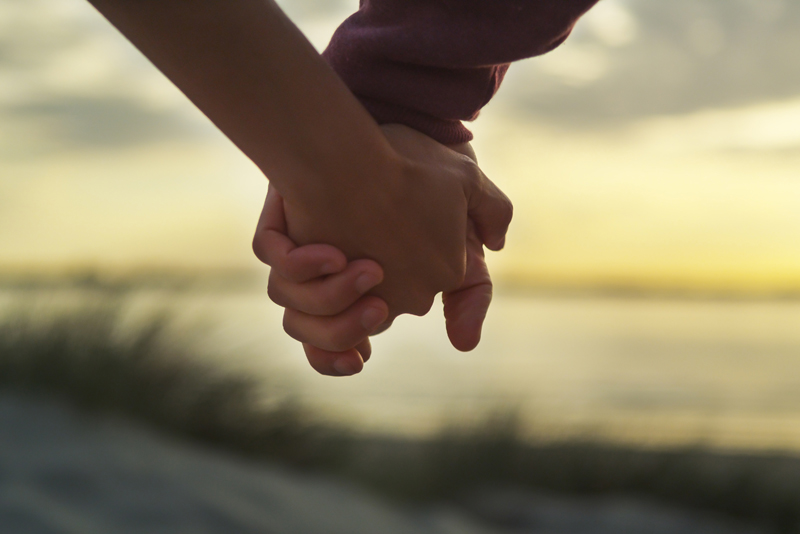 Many women with PCOS despair of ever becoming pregnant. Endless rounds of Clomid - and other ovarian stimulants - can become disheartening when cycle after cycle nothing seems to work. A common problem for PCOS women is having an incomplete diagnosis; if the diagnosis process is incomplete, inevitably treatment success will be compromised. Attending to neglected areas of PCOS diagnosis - and treatment - can be a key factor in pregnancy success, removing more blocks along the path to pregnancy.

Some aspects of PCOS almost universally need attention. Here are three frequently untended areas of PCOS fertility care that should always be tested - and remedied if necessary - to help shorten your infertility journey and prevent miscarriage.

Firstly, vitamin D deficiency can have a profound effect upon ovulation. Studies have shown that as many as 93% of women with infertility may be clinically vitamin D deficient, and that such deficiencies impair ovarian function. Another study showed that deficiencies of vitamin D were tightly correlated with IVF failure and that good levels of vitamin D in follicular fluid and serum were predictive of IVF success. This is one of the simplest strategies that can have a big impact on your fertility if you have PCOS.

Pregnancies are healthier with good vitamin D levels too. In a recent study women were given 4,000 iu's of vitamin D3 per day throughout pregnancy and there was a dramatic drop in premature births.

I tell all of my PCOS clients to ask their physician if they can have their vitamin D tested with a 25-OHD test, also called a 25- hydroxy vitamin D test which is much more accurate than the older total vitamin D test some doctors still use. You need to specify the right kind of test, not just ask for a vitamin D test.

Many experts feel that ideally vitamin D levels should be somewhere in the mid-range between 50 and 80 ng/ml and any supplements you take should be vitamin D3 as this is the safest form to use. Vitamin D needs to be taken with a fat containing main meal for best absorption. It is important to have your levels monitored as you begin supplementation to find the right dose for you, and remember that your needs may change from summer to winter with changing sunlight exposure.

Secondly, thyroid antibodies are known to be more common in women with PCOS and yet they frequently are not tested for, or treated adequately. In an excellent German study (1) on 175 women with PCOS it was shown that there is a threefold increase in thyroid autoimmune problems in women with PCOS. The study showed that :

- The prevalence of AITD (autoimmune thyroid disease)was 27% compared to 8% in controls without PCOS

- Thyroid ultrasounds revealed that almost half 42% of the PCOS women had ultrasound findings typical of an autoimmune thyroid condition compared to 6.5% of the control group.

- Just over 10% of the PCOS women had a TSH (thyroid stimulating hormone) above the upper limit of normal and the study concluded that there is a �threefold higher prevalence of AIT (Autoimmune thyroid Disease ) in patients with PCOS.�

Another study, lead by Dr. Roland Gaertner (2) found a sharp increase in the incidence of thyroid antibodies in women with PCOS with 43% of women testing positive. Of the antibody positive women, 17% also had ultrasound findings typical of thyroid autoimmune disease and were diagnosed as having clinical thyroid autoimmune thyroiditis. The authors of this study noted that:

"This prospective study clearly demonstrates a fourfold higher prevalence of thyroid specific antibodies in patients with documented PCOS compared to controls, and 17 percent of them had clinical autoimmune thyroiditis."

Thyroid antibodies can quadruple miscarriage rates and impair both IVF success and natural conceptions. Fortunately studies have show that with the right treatments, women with thyroid autoimmune disease have success rates similar to women who do not have the disease. If you have PCOS and thyroid autoimmune disease you can benefit greatly from thyroid hormone treatment - even if your TSH is 'normal.'

Getting the right thyroid tests - at key times - can help women to conceive more easily, have better IVF success and STAY pregnant when recurrent loss has been an issue. Tending thyroid health with care is critical to conceiving with PCOS but physicians are often not up to speed with the new guidelines for testing TSH levels and free T4 levels in early pregnancy which are very protective if followed correctly.

A third aspect of PCOS that should always be tested is gluten intolerance. Some studies show that celiac disease may affect as many as one in thirty three people (4) and women with infertility are known to be especially vulnerable to the disease.

"It makes sense to screen for celiac disease in women with infertility."

That's the conclusion of a new 2010 study (3) evaluating the impact of celiac disease upon women who are trying to conceive. Celiac disease causes malabsorption of key nutrients needed for fertility and pregnancy and many studies demonstrate that women with this disorder have trouble ovulating and have infrequent or absent menses, hair loss, and other symptoms similar to PCOS. Puzzling anemia despite iron supplementation is very often a tip off that celiac disease may be an issue and frequently women are symptomless except for their fertility issues. Sticking to a rigorous gluten free diet is the only effective treatment. This may sound harsh but gluten free dining is a lot easier now than it was twenty years ago.

Tending to these three aspects of PCOS can have a profoundly positive impact. Each woman with PCOS is of course different, there are many different PCOS sub-types within the broad diagnosis.

A rail thin woman with polycystic ovaries - but no signs of insulin or androgen problems - may require a different approach to a woman plagued with high androgen and insulin levels, blood sugar irregularities and excessive weight. Both may have PCOS but are very different sub-types. There are many variants of PCOS that require different strategies to restore fertile ground but these three aspects - common to all - should give you a head start.

This information is for informational and educational purposes only and is not a substitute for medical or nutritional advice for which you should consult a physician or dietitian.

Would you like articles like this delivered to your email weekly? Sign up for the BellaOnline infertility newsletter, it's free and you can unsubscribe anytime you like, the link is below.


References:
(1) Janssen, OE et al, High prevalence of autoimmune thyroiditis in patients with polycystic ovary syndrome, Eur J Endocrinol. 2004 Mar;150(3):363-9

(2)Doctors Guide News, June 24 2001. 83rd Annual Meeting of the Endocrine Society Meting 2001. Denver, Colorado.
(3)Should infertility patients be screened for celiac disease? Gynecol Endocrinol. 2010 Jun 23.
(4)Journal of pediatrics Jan 2000 136:86-90


You Should Also Read:
Help for Getting Pregnant With PCOS
Vitamin D Deficiency Linked to Infertility
How Myo-inositol Helps PCOS


Related Articles
Editor's Picks Articles
Top Ten Articles
Previous Features
Site Map





Content copyright © 2023 by Hannah Calef. All rights reserved.
This content was written by Hannah Calef. If you wish to use this content in any manner, you need written permission. Contact Hannah Calef for details.