Five Spice Cut Out Cookies Recipe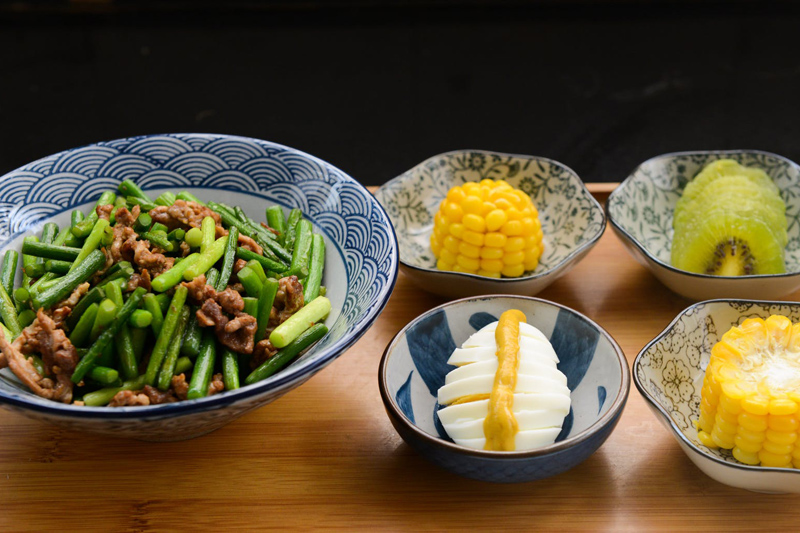 This week holds one of my favorite celebrations, Valentine's Day! Valentine's day symbolizes love and for me, love of candy, sweets, and other delicious food! The Chinese of course don't celebrate Valentine's day on February 14th as we do, but they do have a very similar celebration. It is called Qi Xi, and this year, according to the Chinese calendar, it falls on August 19th. Just like us, the Chinese wish for love and good fortune on this wonderful day.
This Valentine's day I received a special treat! My step mother sent me an early Valentine's present. The wonderfully decorated bag not only had delicious gourmet chocolate and sprinkle covered pretzels, but a wonderful set of Valentine's day cookie cutters! Unknown to her, I have wanted heart and cupid shaped cutters for a long time now. So while experimenting with my new cookie cutters, I discovered a wonderful recipe with a unique Chinese twist. Below is my newly discovered recipe for five spice Valentine's cookies. Enjoy!
4 cups flour
1 cup sugar
1 tsp salt
1 tbsp five spice powder
1tsp baking soda
½ cup shortening
½ cup butter
2 eggs
1/3 cup half and half
1/3 cup water
Heart and Cupid shaped cookie cutters (any shape cutter can be used, or squares can be simply cut with a knife)
Multicolored nonpareils (for decoration)
About ½ hour before starting this recipe, leave the butter out to soften. Another trick, which is sometimes difficult, is to microwave the butter for about 15 to 30 seconds to soften. I only do this if I'm in a rush and need to start the recipe right then. The main thing when microwaving the butter is to be sure to watch it the entire time. If it turns to a liquid, you have to start over. Putting the liquefied butter in a recipe can greatly change the consistency. Especially in a recipe such as this one, where you want the dough to be thick enough to hold it's shape until it is thoroughly cooked.


Pre-heat the oven to 350 degrees.


In a large bowl mix together the flour, sugar, salt, five spice powder, and baking soda.


Add the shortening and butter, cutting them into the flour mixture until it becomes crumbly.


Make a well in the center of the mixture and add the eggs, half and half, and water. Slowly stir all of the ingredients together.


Once they are mixed thoroughly, knead the dough with your hands for about 5 minutes.


Now comes the fun part! Set up a workspace where you can make your cookie cutouts. I like to tape down a sheet of either freezer or wax paper to roll out the dough and cut the cookies on. Around your space, make sure to have readily available an ungreased cookie sheet, a small cup of flour, a small cup of water, nonpareils, and a plate for the finished cookies.


Sprinkle the paper with a little flour. Then pour out the dough and roll it out flat to about ¼ of an inch thick. Keep in mind that these cookies will rise by about ½ more than the thickness that they are rolled to.


Using your cookie cutter, or knife, cut out the shapes you desire and then place them on the ungreased cookie sheet.


With your finger, spread just a tad bit of water on the top of each cookie and then sprinkle on the nonpareils. Make sure there is not so much water that the nonpareils begin to spread their color. You just want a light coating on the top.


Bake them for about 12 minutes or until slightly brown around the edges.


Makes about 36, depending on the size of your cookie cutters.


Related Articles
Editor's Picks Articles
Top Ten Articles
Previous Features
Site Map





Content copyright © 2022 by Lila Voo. All rights reserved.
This content was written by Lila Voo. If you wish to use this content in any manner, you need written permission. Contact Lila Voo for details.