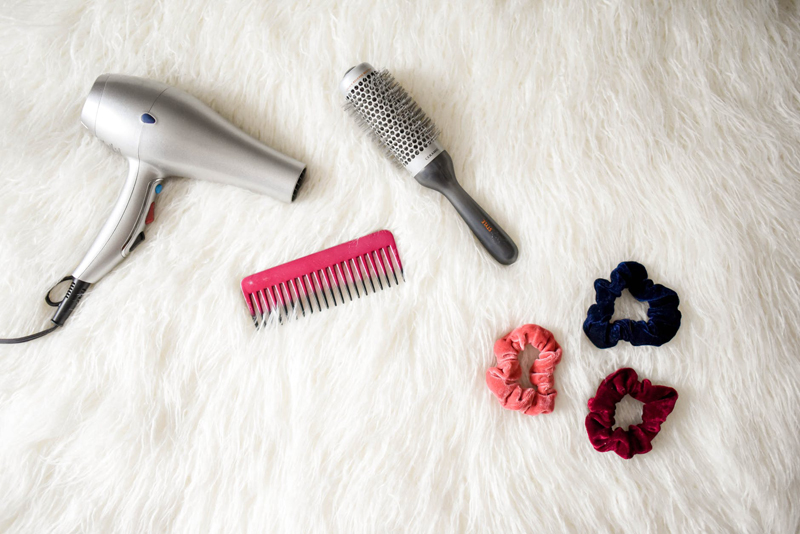 We watch for that first gray hair and then the second and the third. Most of us watch for them with dread because they signal the onset of "getting older." It is a stigma that isn't always warranted. While it is commonly thought of a natural result of aging, gray hair can happen at anytime in life. Perhaps you have known someone who has become prematurely white haired by the age of 25 and still others who show no sign of graying at age 50. Why do we get gray hair and what determines the age at which it begins?
Lets start with some background information. Hair gets its color from a type of pigment called melanin. There are two kinds of melanin: dark called eumelanin and light called phaeomelanin. These two types of melanin blend to create the many different hair colors. The color or pigment is located in specialized cells located at the root of each hair. From there it is dispersed into the hair. Our natural hair color depends on the type, amount and distribution of the melanin in the hair shaft. These cells are genetically programmed to create a certain amount of pigment during your lifetime and then to gradually make less until there is very little color left in the hair. Gray hair has very little pigment. White hair has lost all pigment.
You may notice that when you start finding gray hairs, your hair that still has its natural hair color, begins to change. This hair has begun losing red and gold pigment causing it to appear faded or drab. This is the first step in the graying process.
The age at which this process begins depends upon your genetic makeup. The graying process may take many years or just a few. To get a preview of what you can expect, look to your parents, grandparents, aunts and uncles. Who do you look like? Other contributing factors are nutrition, general health and physical trauma.
There are stories of people who turn white overnight from either a fright or severe stress. I have never known this to occur but I have known of cases of people who seem to produce large patches of white overnight. This was caused by stress related alopecia areata. This is when someone under stress loses hair in certain areas. These bald areas often go unnoticed as the rest of their hair covers or camouflages them. When the hair grows back it is almost always white and at that time becomes very noticeable giving the impression hair turning white overnight.
Whether you wear your gray hair with pride, for as the Bible says; "Gray hair is a crown of splendor, it is attained by a righteous life," or choose to cover it with hair color, you can rest assured that gray hair is a natural part of life.

Ebook - The Secrets of Ageless Women
Secrets gathered from the women with timeless beauty. Learn their tricks and tips for lasting beauty. Whether you use every tip or just one or two suggestions, you will be rewarded with a more youthful and stylish appearance.
This site needs an editor - click to learn more!

You Should Also Read:
Growing Out Gray Hair
Reverse Signs of Aging
Menopause




Related Articles
Editor's Picks Articles
Top Ten Articles
Previous Features
Site Map





Content copyright © 2018 by Lynne Chapman. All rights reserved.
This content was written by Lynne Chapman. If you wish to use this content in any manner, you need written permission. Contact BellaOnline Administration for details.