Tree-Mendus Fruit Farm Eau Claire Michigan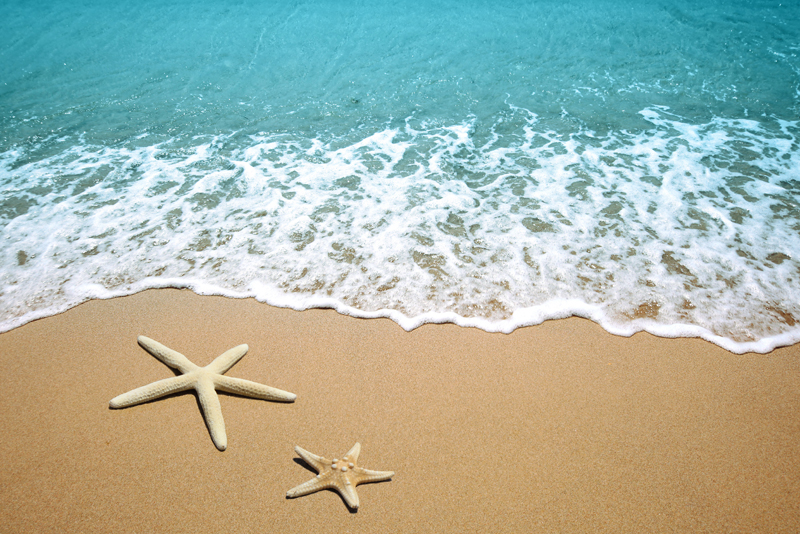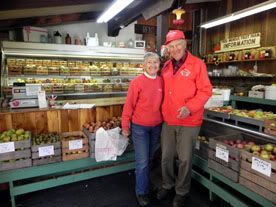 Fall is the time to get out and enjoy the changing leaves, pick that perfect pumpkin, marvel at the beauty of colorful mums, sip fresh pressed cider and pick some crisp, juicy apples right from the tree. I recently took a drive to the Tree-Mendus Fruit Farm in Eau Claire, Michigan to do just these things. I had met Herb and Liz Teichman, owners of Skyline Orchards and Tree-Mendus Fruit Farm, a 450-acre U-Pick operation in Eau Claire, Michigan on an earlier trip to Berrien County. Herb and Liz extended an invitation to return and visit the fruit farm, and so I did.
The farm, started by Herb's parents in the early 1920s, now includes the fourth generation in the family operation. Located about 70 miles East of Chicago, the Teichman's fruit farm is located in Michigan's bountiful "fruit belt". Along the sparkling coast of Lake Michigan, several lakeshore counties spread out like a beautiful tapestry of farmland, orchards, and vineyards.
If not a mid-westerner, you may not know that Southwest Michigan is a horticultural powerhouse. The region is a world leader in non-citrus fruit production and rivals California in providing fresh produce, meats, and wines to the rest of the country. In Berrien County alone, the southwestern-most county in Michigan, seventy percent of the entire country's crop diversity grows abundantly.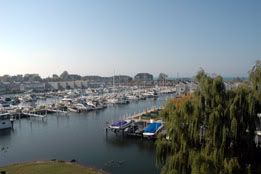 Why so productive? With its rich sandy soil, moderating lake effect weather, and desirable elevations, southwest Michigan has almost ideal growing conditions. A variety of microclimates are influenced by Lake Michigan, which helps keep early and late freezes at bay, provides insulating snow cover in winter, and cool breezes in summer. Small family farms continue to be the mainstay of sustainable agriculture, keeping Michigan a leader in fruit production for well over a century.
On the day of my visit, the Teichman family was hosting a farm tour and luncheon for the Midwest Food Group. A cadre of chefs and food service folks from upscale Chicago restaurants, country clubs, and medical service facilities were enjoying a beautiful fall day in the country. Several members of the group were there to select their very own rent-a-tree, a service the fruit farm has provided consumers for over thirty years.
"People can rent-a-tree for the season and come pick buckets of fruit when it's ripe. We have some customers who have had trees rented since the 1970s," says Herb. The farm provides all the cultural practices such as, pruning and spraying, and the picking is left up to the customer. "We can choose our very own tree and then come and pick the apples from it when they're ready. This is very exciting," says Malinda Helm, a Food Service Nutrition Director from Advocate Christ Medical Center, in Oak Lawn, Illinois.
The Teichman family's goal has always been to grow the finest fresh fruit available. They also had the foresight over thirty years ago, to shift to marketing directly to the customer. Using agri-tourism to attract urban visitors from Chicago and Detroit, farm activities include outdoors recreation, rent-a-tree, a country market, cider making, farm tours, weddings, family reunions, and grafted fruit tree sales, all of which provide visitors with a "day in the country." The farm produces far more than just apples. They also grow apricots, cherries, nectarines, peaches, pears, and plums.
The Teichman's also host the annual Cherry Pit Spitting Contest, the only competition of its kind recognized by the Guinness Book of World Records. Began in 1974, the contest created by Herb now draws hundreds of visitors to the orchards to celebrate the Michigan cherry harvest.
"We try to adjust our business every year to meet the needs of our customers and changing times," he says. Herb's innovative approaches to educating the public about agriculture won him the Michigan Farm Bureau's 2008 Agricultural Promoter of the Year Award. Like many in agriculture, Teichman is concerned that those governing our country have lost touch with farmers and are regulating many small farm operations out of business. "If we run out of gas we can walk, but if we run out of food…then what"?

For the first time in a very long time consumers are demanding to know where their food comes from and how it's grown. They also want a more personal relationship with food producers. Marketing directly to the consumer has proven to be a rewarding and beneficial relationship for the Teichmans and their customers. "We're here for people who appreciate what we produce," says Herb.
For more info on Tree-Mendus Fruit Farm visit: www.treemendus-fruit.com.
This is part one of a two-part piece on the Tree-Mendus Fruit Farm. Don't miss part two which has some of the Fruit Farms favorite apple recipes.
For more info on South West Michigan visit: https://www.swmichigan.org/
You Should Also Read:
Tree-Mendus Fruit Farm Apple Recipes


Related Articles
Editor's Picks Articles
Top Ten Articles
Previous Features
Site Map





Content copyright © 2023 by Hazel M. Freeman. All rights reserved.
This content was written by Hazel M. Freeman. If you wish to use this content in any manner, you need written permission. Contact Hazel M. Freeman for details.