Velveting Meat for Stir Fry Dishes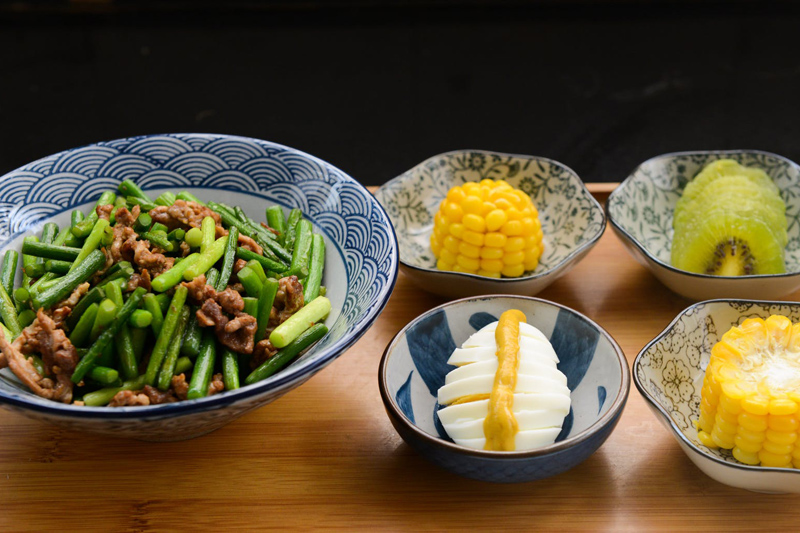 Ever wondered how Chinese restaurants get the meats in their stir fry dishes to come out moist and delicious? They use a simple technique called velveting. Velveting gives the meat a smooth coating which prevents it from drying out and over cooking. This is done simply by marinating the meat in a special marinade for 30 minutes and then cooking it either by boiling or frying it for under a minute. The technique is very simple and it creates juicy and tender meats. Keep in mind that you do not have to velvet your meat. It is just an extra step you can take when you want to create a smooth and silky texture in your dish. This technique will hopefully make your stir fry dishes more enjoyable and delicious. To watch a video on how to velvet chicken using the frying method click
here
. Enjoy!
For every pound to pound and a half of meat use the following ingredients and add them to your meat according to the instructions below.
¼ tsp salt
1 tbsp sherry, rice wine vinegar, or soy
1 egg white
1 tbsp cornstarch
½ tbsp oil
Begin by removing all the fat from the meat and cutting it into the sized pieces as specified in the recipe. Then place the meat into a container with a tight fitting lid.


Sprinkle in the salt and mix it in thoroughly with your hand. Feel to make sure that each piece is coated.


Add the sherry, rice wine vinegar, or soy depending on what your recipe calls for. If the recipe does not state a particular marinade then just use sherry. Mix it in thoroughly.


Add the egg white and gently mix it in coating each piece. Make sure not to froth the egg, otherwise the meat will turn out rubbery after cooking.


Sprinkle in the cornstarch while mixing it with your hand.


Add the oil and stir to coat.


Cover and let the meat marinate for 30 minutes at room temperature.
Once the meat has marinated there are 2 ways that it can be cooked. It can either be boiled or fried. Boiling makes it healthier, however most restaurants use the frying technique. Both produce about the same results. The instructions for each are listed below.
Boiling Method
Bring a pot of water with a tablespoon of vegetable oil to a boil.


Once the water boils, add the meat and let it cook for just 1 minute.


Remove the pieces quickly with a slotted spoon and set them aside to be used in your stir fry. Try not to get any of the egg that may have floated to the top in with your meat.
Frying Method
In a wok, heat enough vegetable oil to cover all of your meat. We want each piece to be submerged in oil. Heat the oil on medium. We don't want the oil so hot that the meat sizzles. If the oil is too hot it will overcook the meat and make it tough.


Once the oil is heated, add the meat and lightly stir with either a fork or chopsticks for just 30 seconds. Cook the meat in batches so that it does not overcrowd the wok. Again, we don't want the meat to sizzle; otherwise it will be overcooked in the final dish.


Place the meat on a plate to be used in your stir fry. Reserve the oil for future use.


Related Articles
Editor's Picks Articles
Top Ten Articles
Previous Features
Site Map





Content copyright © 2023 by Lila Voo. All rights reserved.
This content was written by Lila Voo. If you wish to use this content in any manner, you need written permission. Contact Lila Voo for details.