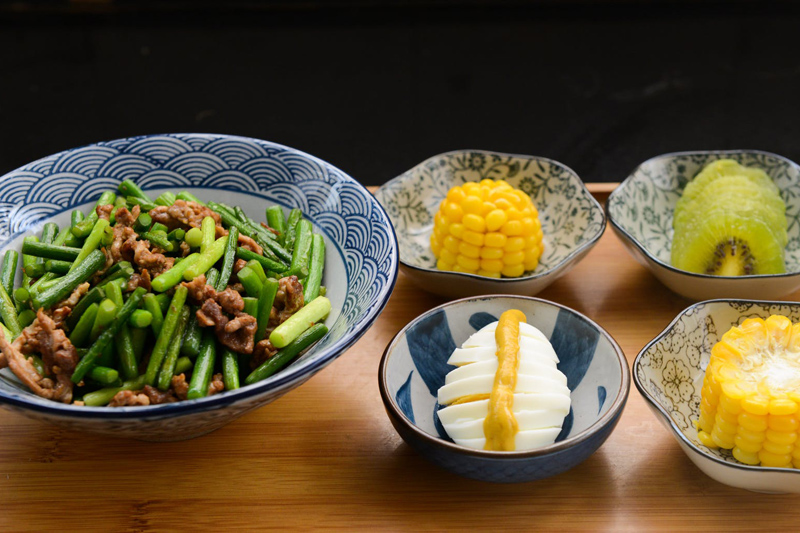 What Exactly is Chop Suey?
Chop suey literally means "mixed bits" and is made up of overcooked vegetables such as celery, cabbage, or bok choy that is mixed with chopped meat either pork, chicken, or shrimp. It's almost like taking all the leftover vegetables and meats in your refrigerator, boiling them in a broth, and adding a little cornstarch to create a sauce. This dish actually originated in America and is not authentically Chinese. There are many myths as to who invented this dish, but the most common is that it was discovered by the Chinese immigrants who were working on the transcontinental railroad. Today you can find chop suey in Chinese restaurants and even in your local grocery store.
Lila's Quick and Easy Suey
This is my quick and easy version of chop suey. In general, chop suey is quite bland. I use a bit more sugar than most recipes to liven it up. Feel free to add more soy, peanut oil, or sugar if you wish. Also, adding a little sesame oil brings out even more flavor. I usually skip this step just to keep the fat content down. Remember, you are creating when you cook. Experiment by adding a little of one ingredient at a time and tasting the results--this is the fun part of cooking!
3 boneless chicken breasts
2 tbsp peanut oil
½ tsp salt
3 tbsp soy sauce
2 tbsp sugar
3 tbsp cornstarch
8 celery stalks
1 small napa cabbage (This can be found at your local grocery store. You can also substitute this with bok choy.)
1 8oz pkg of sliced baby portabella mushrooms (These can be substituted with regular mushrooms.)
1 8oz can of water chestnuts (usually in the ethnic section of your local grocery store)
2 8oz cans of bamboo shoots


Rinse and cut the ends off the celery stalks. Cut them into small pieces and place in a bowl.


Slice the cabbage into small pieces, about 3 cups full. Add to the celery and set aside.


Cut all the fat off the chicken and cut each breast into ½ inch cubes.


Heat 2 tbsp of peanut oil on medium high in a large non-stick pot. Make sure this pot has a lid to use for later.


Add the chicken and sprinkle with ½ tsp of salt. Cook until brown, about 10 minutes.


Add 2 cups of water and all of the vegetables in the following order: celery, cabbage, mushrooms, water chestnuts, and bamboo. Bring to a boil and then cover and cook on medium low for ½ hour. You want the celery and the cabbage on the bottom because those take the longest to cook. They will be submerged in the water while the other vegetables will be steamed above.


After ½ hour, uncover and turn the heat back up to high. Stir in 3 tbsp of soy and 2 tbsp of sugar. Here is where you can add more flavor if you wish. Once you get the flavor you desire then add the cornstarch to thicken the sauce.


In a small cup, mix together 3 tbsp of cornstarch with a little water. Stir thoroughly so that all the lumps are gone. Make sure the chop suey is boiling and then add the cornstarch mixture and stir until thick.


Serve over white rice. Uncle Ben's 90 second original long grain microwavable rice is amazing and makes this an easy meal. Makes about 4 servings.
Chop suey is a wonderful dish that is great to experiment with! The vegetables can be substituted with almost anything that is due to go bad in your refrigerator. Plus you can use any type of chopped meat. So experiment, be creative, and most of all - Enjoy!


Related Articles
Editor's Picks Articles
Top Ten Articles
Previous Features
Site Map





Content copyright © 2019 by Lila Voo. All rights reserved.
This content was written by Lila Voo. If you wish to use this content in any manner, you need written permission. Contact Lila Voo for details.