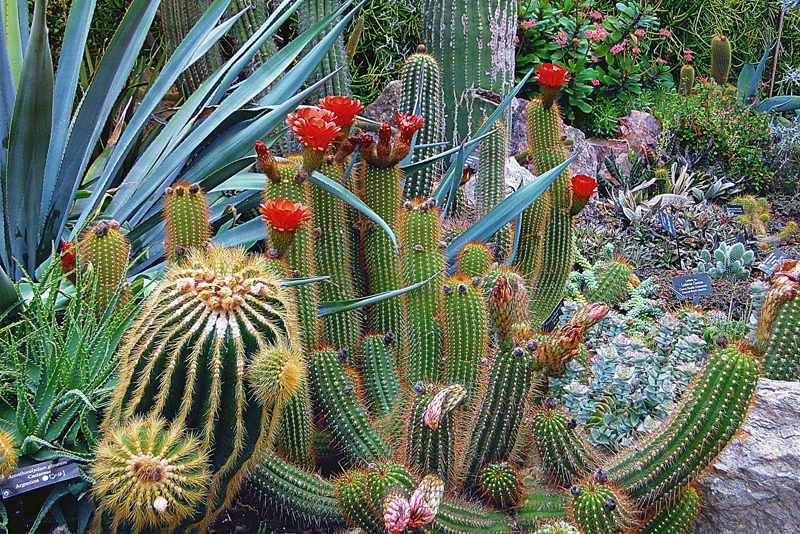 In 2004 it seems very appropriate to highlight plants of the Lewis and Clark Expedition. This year Americans will be observing the bicentennial of this historic journey. As you can probably tell from the name, Lewisia was named for Lewis.

There are various species of Lewisia, but they are all members of the Portulaca family.

Lewisia cotyledon is a perennial. This alpine wildflower is native to the Northwest, and is hardy to zone 3.
Lewisia rediviva isn't quite as hardy as it is recommended for zones 4-8.

In addition to the species plants, we can also buy various varieties and cultivars, such as 'Siskoyou Pink.'

Generally, most of these plants require perfect growing conditions—low moisture and quick draining soil. Not all gardeners can provide the plants with this, though we can provide good drainage in properly constructed rock gardens, garden troughs, or containers.

If you have less than perfect growing conditions, the solution may be to grow 'Little Plum.' This plant isn't quite as fussy as some of the others.

Lewisia 'Little Plum' is especially exquisite. This plant was discovered some years ago in Scotland. Apparently it occurred as a seedling, and is believed to have been a natural hybrid between Lewisia longipetala and L. cotyledon. Plants of 'Little Plum' should be available from the usual sources.

Seeds may also be sold, but for proper germination they require a cold stratification followed by a warm treatment, so gardeners may prefer to just buy the plants.

Before releasing the seed onto the market prior to 2000, Jelitto Perennial Seeds observed its performance for four years in trial gardens. The plant received no particular attention or protection, and it performed beautifully. What more can we want from a plant?

'Little Plum' is so floriferous and vigorous. During the second year, a plant has been known to produce as many as a hundred blooms. As if that isn't enough to make it desirable, the plant has a very long flowering period. It usually begins in April and extends through mid-June with another repeat bloom in September.

'Little Plum' features attractive lance-shaped, shiny, leathery foliage in rosettes. Being evergreen, it remains attractive all through the year.

Despite the fact that 'Little Plum' is a succulent, it does require periodic applications of fertilizer.

This site needs an editor - click to learn more!


Editor's Picks Articles
Top Ten Articles
Previous Features
Site Map





Content copyright © 2023 by Connie Krochmal . All rights reserved.
This content was written by Connie Krochmal . If you wish to use this content in any manner, you need written permission. Contact BellaOnline Administration for details.