Six Gold And Silver Greats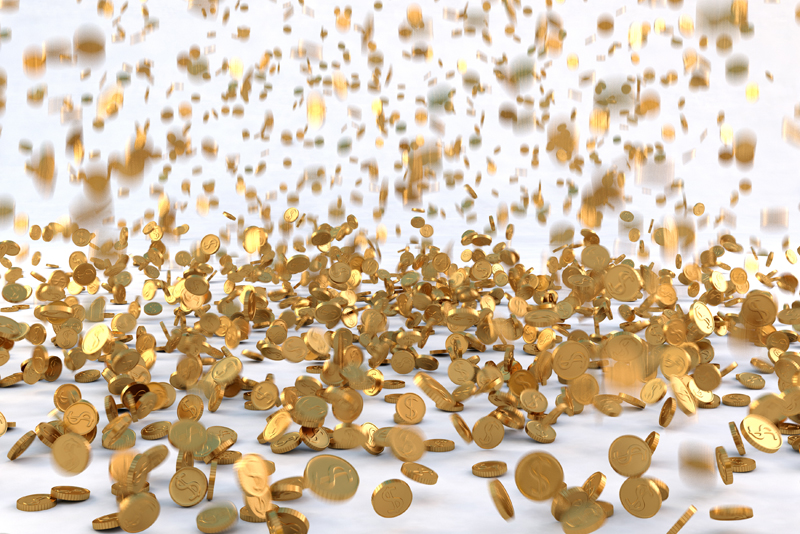 Are you still waiting for that economic recovery we have been promised is already here? Many coin collectors are in this camp and are still waiting for that promise. Perhaps you need some good news to brighten your day. What you need is a list of some great coin bargains. Here are six possibilities that you may want to check out:

1. Franklin Halves—This was the last series of half dollars to be minted throughout its run in 90 percent silver. You won't need to shell out $30 to $50 to buy some good Franklin half dollars. One plus to this series is that there are many proof coins available.

2. Peace Dollars—Only a disciplined and focused collector can assemble a complete collection of Morgan silver dollars without considering Peace silver dollars. This series of silver dollars is much smaller than the Morgan series. Peace silver dollars were minted from 1921-1928 with two final mintages in 1934 and 1935. The size and silver content is the same between the two silver dollar series. Only the design changed with the Peace silver dollar. There are several common dates in this series that are potential sleepers. This series could become more valuable over time.

3. Morgan Dollars—The silver content of these silver dollars is 0.7734 ounces. Rare Morgan silver dollars nearly always grace the covers of various coin magazines and other coin periodicals due to the high prices they always fetch. Fortunately many of the common dates can be found in mint-state grades with a little hunting. Many of these dates still have attractive prices even for silver dollars.

4. Walking Liberty Halves—When the price of silver jumps, the prices for Walking Liberty halves does too, like that for Morgan and Peace silver dollars. Walking Liberty halves were minted from 1916-1947. Some of these dates saw some impressive mintage numbers. The low mintage dates easily grace the coin periodical covers much as some Morgan and Peace silver dollars do. There aren't as many sleepers in this series but don't be shy about doing the necessary research to find the elusive ones.

5. $5 Gold Pieces—Gold $5 pieces were minted in large enough quantities and over a long enough time that there are many bargains in this series even though the price of gold has went through the roof. There are several varieties in this series that were minted over the years. Too many to cover adequately in this short article.

6. Gold $20 Pieces—This series contains almost a full ounce of gold and has an impressive history behind it. Probably the most famous of this series is the Saint-Gaudens design. Collector demand really drives the popularity of this design. Of course, prices for the gold $20 are going to be expensive. Don't expect to find many sleepers in this series.

Even though you may still be dreaming about the lower prices of precious metals coins you can still find some great bargains. This could still prove to be a great time to buy some of these coins.



Related Articles
Editor's Picks Articles
Top Ten Articles
Previous Features
Site Map





Content copyright © 2022 by Gary Eggleston. All rights reserved.
This content was written by Gary Eggleston. If you wish to use this content in any manner, you need written permission. Contact Gary Eggleston for details.