Fall in love with Amsterdam's canals!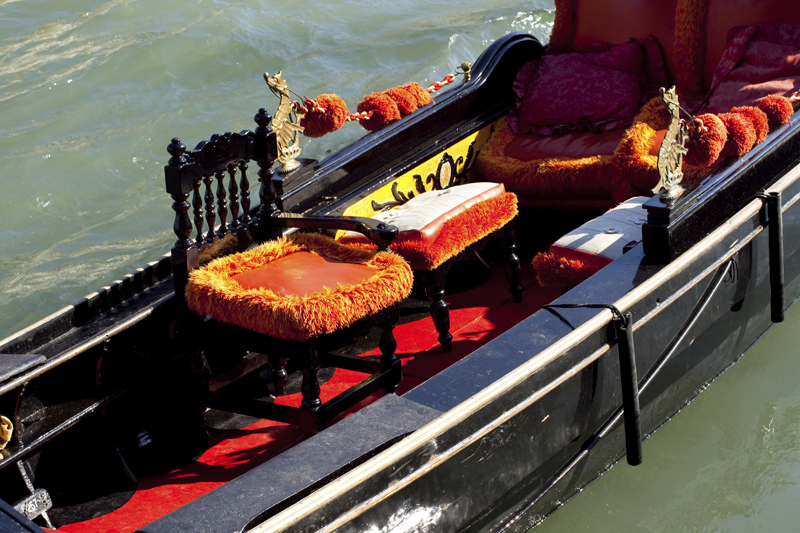 The air was full of airborne seeds in Amsterdam, with spring in the air. Drifts of them lay on the sides of the roads, along with the petals of pink cherry blossom. They fly into your face as you run to take the tram, they floated along the sides of the canals while we took the canal boat ride - what the heck are they I wondered till Paap told us!

"There are 50,000 Elm trees planted in Amsterdam," revealed Paap our Dutch boatman with an American accent, as he steered us down the canal. "These are the seeds of the Elm which is our national tree and every Dutch child when he learns to draw a tree, draws an Elm"

These are the kinds of gems Paap plied us with while he took us around Amsterdam on his unique canal tour. We took a two hour trip which cost us a princely four Euros each and we got off with a wealth of information which was priceless.

Since Amsterdam is below sea level it has a continuous battle with keeping the sea water out. In fact the whole city is built around canals. Amsterdam was originally built on the shores of the saltwater Zuiderzee, but with centuries of land-reclamation the city now borders the freshwater lake of IJsselmeer.

The center of old Amsterdam is shaped like a horseshoe, with four famous canals which Paap took us along to enjoy. Singel, Herengracht, Keizersgracht and Prinsengracht. Definitely the best way to see the city's beautiful gabled houses, is taking a canal tour.

Sitting in the boat ,Paap took us along the most expensive real estate area in Amsterdam called 'The Golden Bend' on Herengracht. " Look straight ahead, he said, " there are seven bridges all in a line." And they were, perfectly in an amazing straight line!

"Do people fall into the canals and drown?" asked Al and Paap said, " well people mostly drown 'cause they are either drunk or the water is freezing cold. You would last just a few minutes in such cold water."

As we went along Paap pointed out the Amsterdam zoo. He said, "in the old days the canals ran around islands and this was the German ghetto and the Germans built fences to contain them inside. In fact the story of Anne Frank centres around here as Jews were hidden by locals in the bear and monkey cage. Artis is the oldest zoo in the world."

As the boat glided along the canal, we decided to take off our shoes and dangle our toes in the water.

"Feels great!," exclaimed Al in his typical clipped style till Paap explained that not all the boats in the canals, have their sewage system connected to the city sewage. Oops! we retrieved our precious toes in a jiff and swore to take a shower once we reached home! However the city does have a system of flushing the canals out every day with fresh water so that they do not stagnate and smell.

"Prinsengracht is the busiest canal on Queens Day," said Paap, "here it becomes a one way canal!"

We passed a huge queue of tourists stretched out from the Anne Frank door "and that happens everyday," revealed Paap, " it is one of the most popular museums in the city."

"You are lucky!," shouted Paap, when suddenly our boat came upon a classical musician who serenades tourists from his boat with his French horn. All dressed up in a bright waist coat he circles his boat around the bridge where tourists stand above and tip him at the end of the performance. We had witnessed another little quirk of Amsterdam, with its tourist friendly innovations.

Passing the worlds only Floating Flower Market, Paap explained that in the old days farmers sold their flowers from open boats. Today those boats have been firmly anchored to the side of the canal and have been turned into beautiful floating florist shops.

It was time to get off as our two hours were up. Paap dropped us off at Spui which is close to the famous Dam square and we jumped onto land, after a really enriching ride.

Those who would like to contact Paap, his tour is called Aquasnor and you can beep him on
06-53897887 or mail him on aquasnor@mac.com


Related Articles
Editor's Picks Articles
Top Ten Articles
Previous Features
Site Map





Content copyright © 2022 by Marianne de Nazareth. All rights reserved.
This content was written by Marianne de Nazareth. If you wish to use this content in any manner, you need written permission. Contact Marianne de Nazareth for details.