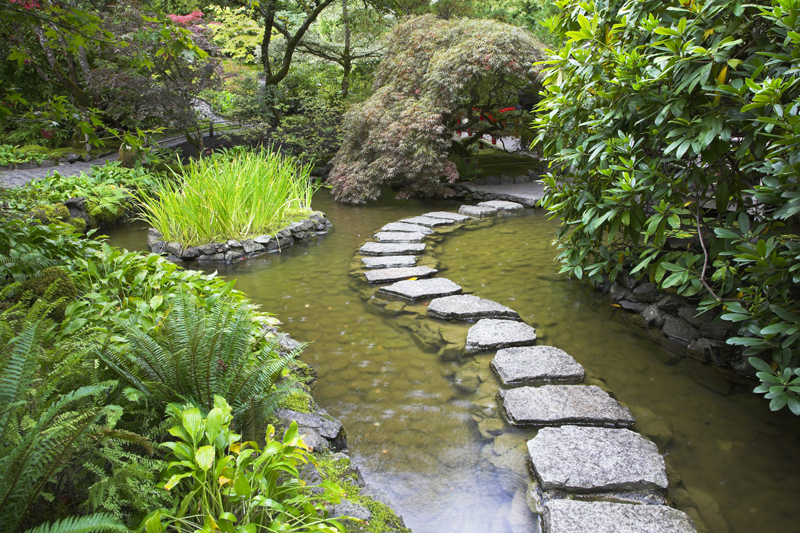 It is fairly easy to grow Asian pears. Here are details on planting, pollination and care.

Japanese pears were mostly bred from the sand pear. The Chinese pears can be pear shaped or hour-glass like.

The recommended spacing for Asian pear trees can vary somewhat. When growing conditions are ideal give them 15 to 20 feet. In other circumstances ten or
twelve feet should be fine.

Various rootstocks can be used for Asian pear, depending on the climate.
The pruning method can be a modified central leader with four to five primary limbs, or an open center with vase shape. These can be trained as an espalier.

The Asian pear graft union should be two to four inches above the soil surface. In general they bloom quite early, especially in California, and are prone to frost damage.

The Asian pear fruits are borne on spurs and one year shoots. The spurs live for about ten years, so limit pruning on bearing trees. Most of the fruits will be on two to six year-old wood. These trees bear at an early age, often in one to three years though some might take up to five years.

Asian pear pollination depends upon the variety. Shinseki and 20th Century seem to be pretty self-fertile in California. In cooler areas they need cross-pollination. For the most part, some are at least partially self-fertile. However, the fruits will be larger and uniform in shape when they're cross pollinated. For a cross-pollinator choose early blooming European pears, such as Rescue or Ubileen, or another Asian type.

The fruit yield of Asian pears is lower than it is for Bosc and Bartlett, generally about 50 pounds per tree. For mature and very old trees this can reach 100-400 pounds. Really old trees in China have yielded a ton or more of fruit. The fruits should be thinned for a better quality crop. Thin six to eight weeks after flowering.

Asian pears should ripen on the tree. These fruits can be stored for at least five months if they're refrigerated. They generally last about two weeks at room temperature.

These fruits are ideal for eating fresh. They make particularly good fruit salads due to their crunchy texture. These are also great dried, canned, and frozen. They also make a wonderful juice as well. Somewhat round and apple-like they're low in acid, sweet and rich flavored.





Related Articles
Editor's Picks Articles
Top Ten Articles
Previous Features
Site Map





Content copyright © 2023 by Connie Krochmal. All rights reserved.
This content was written by Connie Krochmal. If you wish to use this content in any manner, you need written permission. Contact Connie Krochmal for details.