Dubia Roaches - Feeder Insects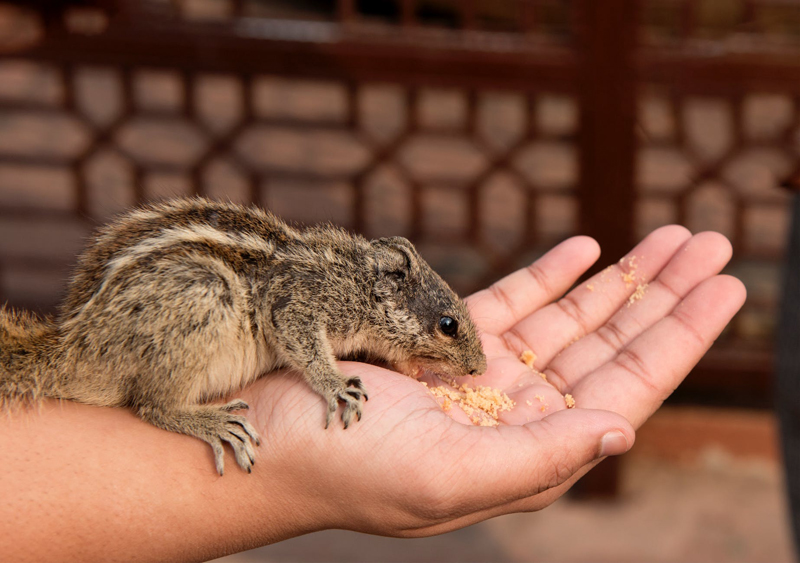 Dubia roach (Blaptica dubia) - As a feeder insect my all time favorite is the Dubia roach (1 1/2 inches long -3.81 centimeter), especially over the popular cricket. Why? Because crickets stink, they can escape easily, they are fast, they are noisy, and they are less nutritious than Dubia roaches.
I have a preference for the Dubia roach over other roaches such as the Discoid Roaches and Orange Headed Roaches, the reasons being Dubia is slower moving, making them easier prey for your exotic pets, and they are not as introverted as the Discoid and Orange Headed. Dubia roaches are slower than crickets, if kept too cool (see warmth requirements further down in the article); they may become to slow as to not educe a feeding response or to stop reproduction. If kept at proper temperatures their speed is just right and are prolific breeders once they become mature.
Besides nutrition and lack of smell I like the Dubia over other insects because they are downright lousy climbers, they won't escape by climbing up plastic or glass. They don't bite. For a feeder insect they have a relatively long lifespan of approximately 18 months. They are easy breeders, as many roaches are. When I first began researching the topic before I began breeding, I guarantee I found more articles on eradicating roaches than on breeding roaches.
Dubia's have more protein than the cricket, around 36 % proteins and crickets have only 18% protein. Crickets have sharp spines on their back legs Dubia's don't. Roaches are also better calcium to phosphorus ratio than crickets; more calcium, less phosphorus. They have a soft exoskeleton. Thinner shelled they also have a better meat to shell ratio. The intestinal tract of the Dubia is longer again making them the food of choice for better nutritional value than crickets. Because of their longer intestinal tract there is the more food or nutrition inside the roach (gut load).
It is easy to tell the difference between the males and the females as they are sexually dimorphic, the males have complete wings, and the females have nothing but wing-stubs. It is important to be able to tell them apart you will want to, and need to, keep down the male population. You will need no more than a male to female ratio than 1-3. It won't be long; being prolific little critters you'll be using the females as feeder insects as well. You may also want to put a for sale sign up ;)
The males have a shorter lifespan than females; use the males as feeders so that they don't compete with the females for the necessary resources for their survival. The female Dubia's give birth to 30 live nymphs about every thirty days.
Enclosures can be very basic for these roaches plastic, glass aquariums, bins like the company Rubbermaid makes (these also make great pet moving carriers), or plain old plastic garbage cans. Some people use a substrate; I don't and don't recommend using any. The primary reason I don't use it I don't want to lose any of the baby roaches (called nymphs and they are 1/8 of an inch - 0.317 5 centimeter). By the way, the nymphs make great feeder insects for small or baby exotic pet reptiles and other insect eating pets.
A tower system is an ideal system for raising these insects. I am always looking for ways to recycle most anything, just so I don't have to take things to the recycling center. Egg crates make ideal layers. Most of the waste falls to the bottom of the enclosure making for easy cleanup; easy if you don't use substrate. Just wipe out the waste material ever so often.
Dubia roaches are tropical critters; the minimum, absolute minimum temperature is 68° degrees 20.00° Celsius. Ideal temperatures are between 85° (29.44° Celsius) and 95° (35.00° Celsius).
Heating the enclosure is pretty simple. First, be aware that human type heating pads are NOT for pets, they go off every couple of hours. Many people trying to keep animals alive, especially tiny, newborn baby animals have found them dead because of the cold. The heating pads had turned off.
Use a reptile under tank heater with a thermostat (temperature control) under one side of the tank so that they can move away from the heat if they become too warm. Do not use a reptile heat pad under plastic. You can also heat with a red light bulb; it must be red because roaches do not like light. A cheap heating method, if you happened to have a water heater, gas dryer, stove, or other appliance with a pilot light than is always on (not with an electronic igniter) keep the enclosure near the pilot light. Heat tape with temperature control is ideal. With the temperature regulated it can be used under glass or plastic. Run the strip (about 3 inch strips) the bottom of the length of the enclosure, if you have more than one enclosure a couple more with fit. Run from the middle to the side, leaving one side for the roaches to get away from the heat.
Dubia's will need a moderate amount of humidity, they are a tropical insect. You don't have to worry much about spraying the sides of the enclosure unless you live in a very arid climate, their water needs will suffice their humidity needs. You can't use dishes of water in these enclosures your nymphs will drown. You will also avoid bacterial contamination that you would have with a water dish or using a sponge method. Sponges are awful for breeding contaminates. See link at bottom of article.
Feeding your roaches is pretty simple and inexpensive especially considering the money you save by raising them yourself. Use a high protein roach diet, high protein cat food, cereal, whole grain breads, add some fish pellets, or fish flakes for the added protein and nutrition. They like fruit and veggies, feed in small amounts once or twice a week. Place food in a shallow dish, make sure they dry food stays dry and the wet food like fruits and veggies is cleaned up after a few hours. It will spoil and it will wipe out your entire colony of roaches. Keep the food dishes clean. Sterilize about once a week. Make sure you rinse extremely well!
Some people recommend sweetened foods, I don't, your pet eats these roaches, your pet is what it eats. Would you give your exotic pet sweetened cereal?
Important note: If you have an insect infestation such as ants, roaches or what have you; remove your Dubia roach enclosure, or crickets, before eradicating – insect spray, bug bombs, professional pest services, your roaches will die a very painful death.
This is only a small part of a continuing series on live prey, feeder insects such as a cricket, breeding feeder insects at home for quality nutritional value, and also to save money.
Subscribe free
to the exotic pets newsletter. It is quick and easy Just glance to the right or scroll a bit to the bottom and subscribe. I will only bug you once a week :) Be the first to be in the know! Your information is always private!
I am also the Bird editor if you enjoy pet birds subscribe to the Birds newsletter.
Birds BellaOnline
Breeding feeder insects at home
Diana Geiger Exotic Pets Editor
on
Fluker's 16-Ounce Cricket Quencher Original Formula


Ferrets: A Complete Guide available in paperback and Kindle. By Diana Geiger (me:) Five star reviews! More information on Ferrets: A Complete Guide.

FERRETS: A Complete Guide
This site needs an editor - click to learn more!

You Should Also Read:
Exotic Pet Site Map
Ferrets - A Complete Guide Paperback and Kindle
Exotic Pet Shopping (the safest for your pets)




Related Articles
Editor's Picks Articles
Top Ten Articles
Previous Features
Site Map





Content copyright © 2022 by Diana Geiger. All rights reserved.
This content was written by Diana Geiger. If you wish to use this content in any manner, you need written permission. Contact BellaOnline Administration for details.